Blog
How can fashion retailers optimize the combined impact of Promotions, Markdowns and Marketing Spend? All three combinations explained!
November 22, 2022 | Juha Nuutinen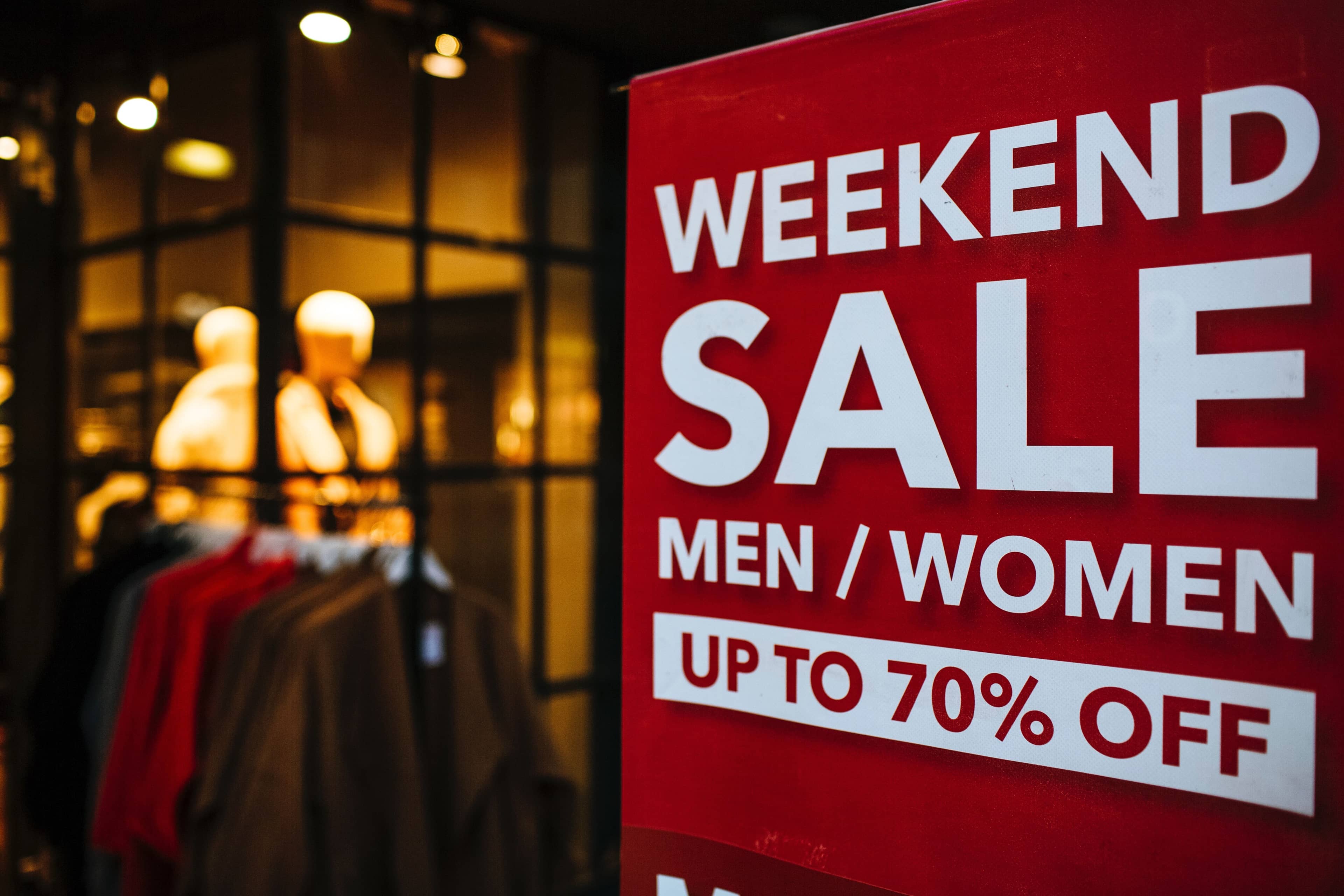 Should promotions, markdowns & marketing spend be optimized together or separately? In this article, we go through all three combinations so that you can develop the most effective strategy for your business.
Marketing Spend & Markdowns
Our verdict: Separately
The marketing spend is low during the Season End Sales campaigns. Investing in media to promote Season End Sale would be highly unprofitable due to thin margins, resulting in a negative payoff. Our data shows that the media investments of fashion retailers are low during the Season End Sales campaign. Therefore, trying to optimize marketing spend & markdown together is not advised.
Marketing Spend & Promotions
Our verdict: Mostly separately…with some exceptions
It would be relevant to optimize marketing spend & promotions together if you have many specific promotions featured in media. In many industries we see best-selling items like Apple iPhone 13 and Samsung Galaxy S4 featured heavily in media with a price discount. This is especially true for retailers who use unaddressed direct mail leaflet with item-level promotions as their main media channel. Neither of these is true for typical fashion retailers: they rarely do item-level promotions and rarely feature price promotions in their marketing.
There are exceptions! During Black Friday we often see "-20% off all items" message used in marketing. We also see that some of our customers use actively "-20% off all sports shoes" or "-20% off all items birthday offer" or "-20% off all white prices" offers in their media. In this case, there are clear benefits in using a tool that combines Marketing Mix Modeling & Promotion Effectiveness. Sellforte often onboards customers first in our Promotion Effectiveness tool, then after they accommodate with the tool we offer them the Marketing Mix Modeling expansion.
Sellforte also has a product module that optimizes the allocation of ad space for different promotions. For example: Which promotions should you bring to the front page of the website/leaflet/own magazine? How to allocate the limited amount of promo slots to each category in a TV commercial/leaflet front page? We call this the "Asset Planner Problem" because its goal is to maximize the value of limited ad space. This product module is important for retailers who have item-level promotions across their media channels. Usually there is only one main ongoing campaign and most of the featured promotions are "-20% of all category/brand". Therefore, the value of this optimization of ad space is not significant enough for most fashion retailers to justify the extra effort and cost.
Markdowns & Promotions:
Our Verdict: Mostly Separately….but sometimes one after the other one
In practice, an item is either in a Promotion or in a Markdown campaign at a time. Nevertheless, we know that promotions and markdown campaigns can immediately follow each other, and sometimes retailers promotions to accelerate the sales of items that are in risk of going to markdown ("slowmover elimination"). The Sellforte Promotion Effectiveness tool distinguishes between different promotion types and analyzes their effect on incremental sales & margin.
Promotion types to include and analyze separately:
Markdown campaigns:
"Season End Sale": Markdown campaign of 4-10 weeks, separately for Summer and Winter
"Mid Season Sale": Same as above, but for mid season items
"Slowmover Elimination": Campaign to accelerate the sales of slow-moving items to reduce stock pressure before the Season End Sale
Mass Sale campaigns:
"Mass Sale": 20% off all items for 1-4 days. Can be done as a Birthday, Black Friday, Cyber Monday, Singles's day, Women's day campaign
E-commerce only campaigns:
"SEA Discount": 15-25% off from all normal priced items in the e-commerce channel with a campaign code through Google paid search channel
"Onsite": 15-20% off from all normal priced items in the e-commerce channel with a campaign code presented in website
"Headerbar": 15-20% off from all normal priced items in the e-commerce channel with a campaign code presented in website main page in header
"Newsletter": Targeted campaign sent via newsletter to selected customers
"AB testing": Two campaigns with different campaign IDs and different discounts (e.g., 15% and 20%) done for two different customer groups
"E-com App campaign": Campaign only available in the App
Other campaigns:
Vouchers
Ad cooperation
Events
Sellforte has a tool that analyzes the effects of both in a single model. Should be noted, however that the Sellforte Promotion Effectiveness tool does not take into consideration stock levels or stock rotation, and does not aim to guide the item-level dynamic pricing problem. Therefore, for item-level tactical optimization of markdowns you need to use a different tool.
Sellforte Promotion Effectiveness is a tool for strategic review and analysis of promotions and markdowns. We can help you improve your strategy by giving you an in-depth understanding on how promotions, markdowns & marketing spend impact your business. You can request a trial here!