Blog
What's the value of MMM to an omnichannel retailer?
May 03, 2023 | Paul Arpikari, Carmen Bozga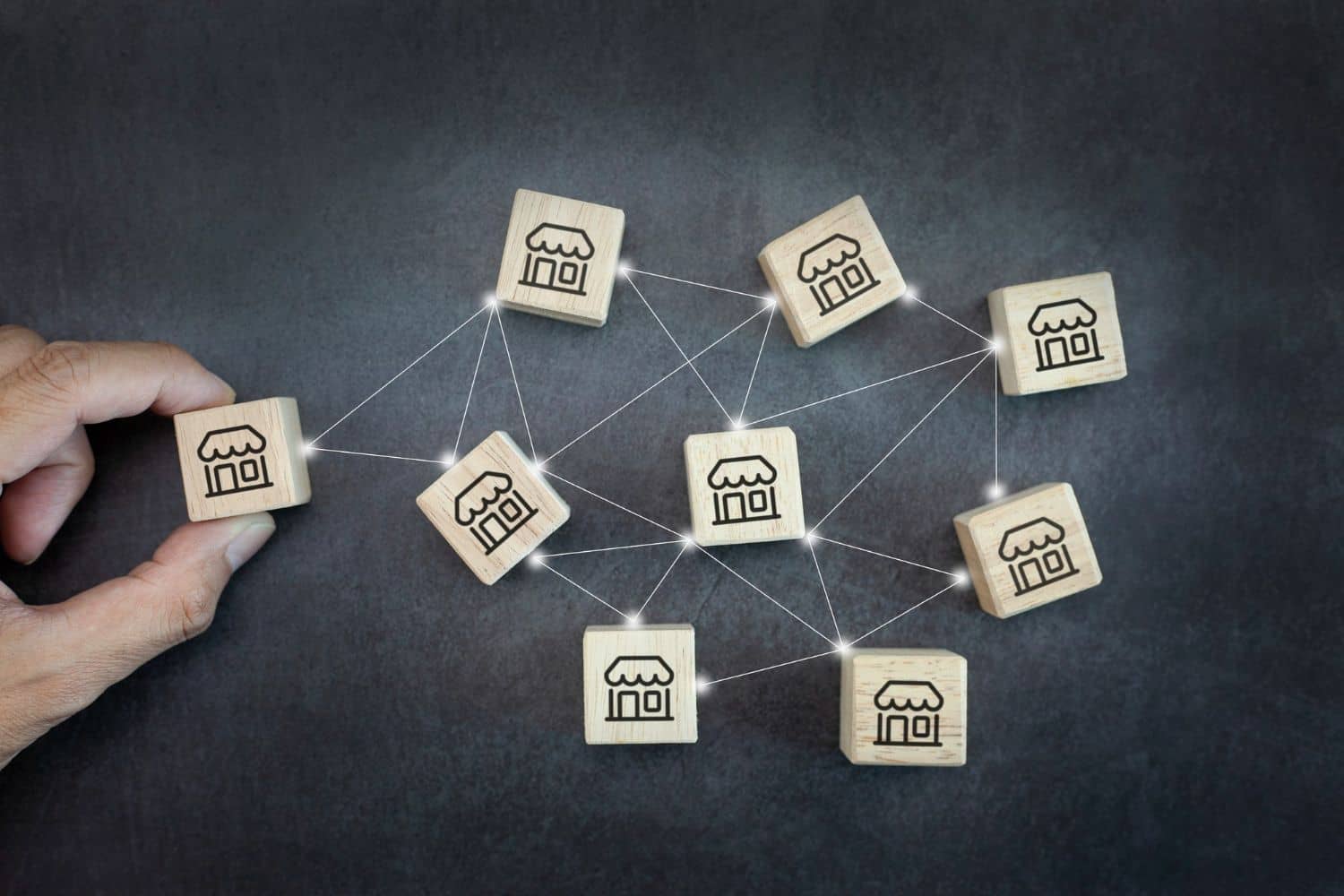 Measuring marketing effectiveness in omnichannel retail can be a complex and challenging task: Some consumers might examine the product online and come to a physical store to buy it while others see a product on TV and decide to purchase it on their smartphone. At the same time digital and offline media data is stored in separate silos and analysed with different metrics, making it extremely difficult for the marketing teams to:
A) Avoid overlap in their reports
B) Build a complete picture of customer behaviour and preferences
C) Improve the marketing effectiveness through closer collaboration between different teams and functions
End result: Suboptimal budget allocation between online and offline media channels & inconsistent marketing communications throughout different channels.
Solution?
Collecting and modelling all marketing and business data under one measurement tool.
Marketing Mix Modeling (MMM) delivers omnichannel retailers superior value compared to traditional measurement tools, as it provides a holistic view into the marketing effectiveness.
Measuring the marketing impact on total sales
First of all, it's good to differentiate MMM from a typical digital marketing measurement which the below picture tries to capture.
While digital attribution is ok measurement tactic for some use cases, to an omnichannel retailer it only measures a small corner of their efforts. It only measures the impact of digital media on digital sales and to most retailers this is a very small part of their total sales.
Without MMM you will be painting the wrong picture of how marketing is affecting sales since it misses three extremely important points:
How digital media drives offline sales?
How offline media drives digital sales?
How offline media drives offline sales?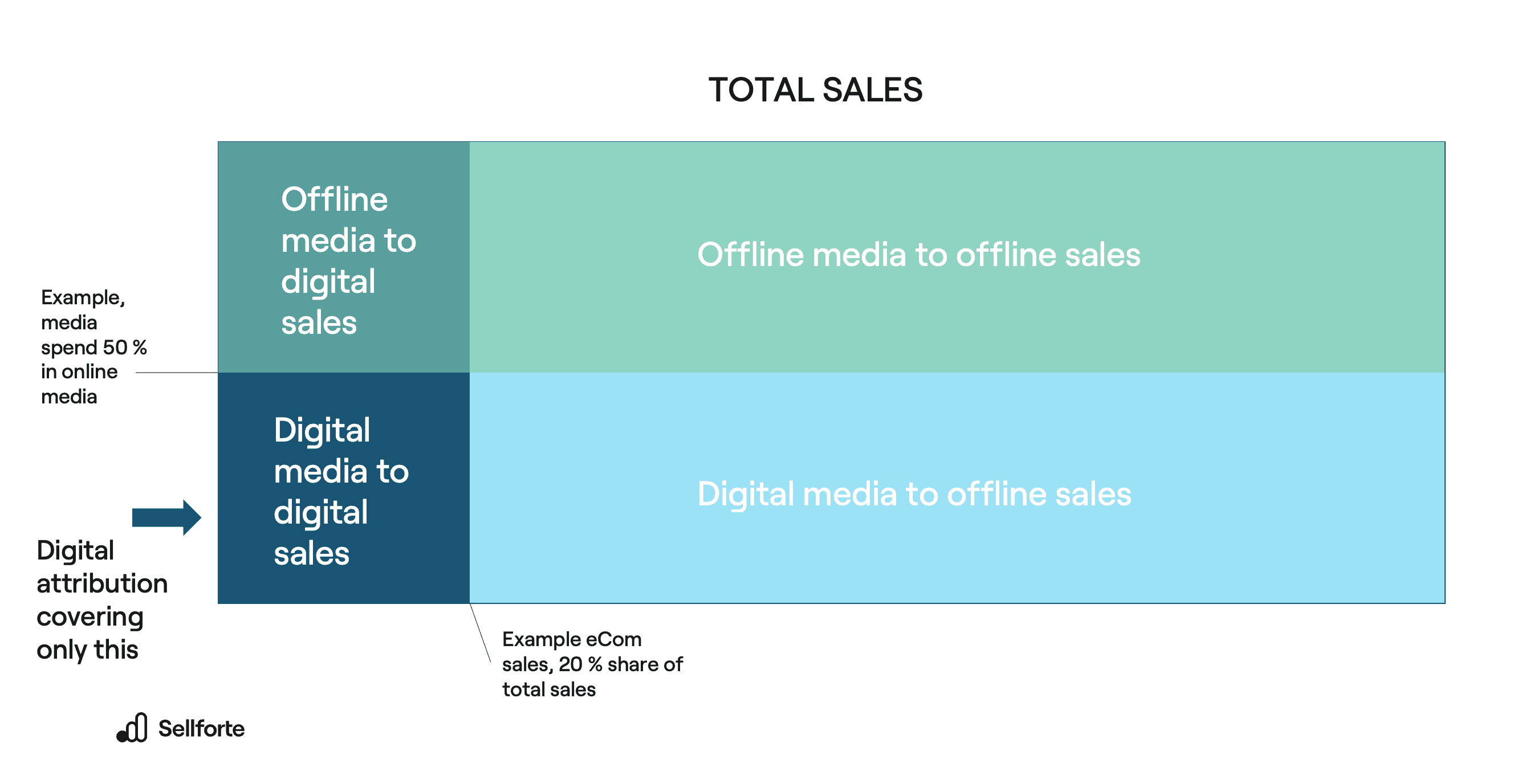 On a high-level, this must be one of the biggest values of MMM to an omnichannel retailer, but we've summed up all these important insights here as a list:
1. Understanding offline/online and online/offline cross-channel effects
As mentioned in earlier chapters the ability to see the cross-channel impact of digital / offline media channels on sales will increase how marketing investments are seen to impact company sales. This typically leads to more trust from a top management perspective and increases the marketing investments.
2. Seeing product category uplifts of campaigns/media channels
As omnichannel retailers are closely looking at different product category sales, it's important that the marketing measurement tool captures the insights from category sales perspective and is not looking at sales at the total level. This is important to the modeling itself, but also for the insights of the campaign performance perspective.
3. Compare campaign type's performance against each other
Omnichannel retailers are doing quite many different types of campaigns throughout the year: Weekend campaigns, Weekly campaigns, Bi-Weekly campaigns, Monthly campaigns, Brand campaigns, Always-on campaigns, Season ending campaigns, Mega campaigns etc. and it would be good to analyze how different media channels are performing for different types of campaigns.
As a part of the MMM implementation, your media data will be often enriched to allow these analyses so that you will not cut for example Social Media investments totally if those are not working for example in a brand campaign, but are really effective for example in a Weekly campaign.
4. Seeing customer-type uplifts of campaigns/media channels
Another interesting angle is to see the campaign/media channel performance per customer type. This allows you to analyze whether these campaigns and media channels that you are using, are driving more new customers or are they attracting more current customer sales. You will also quite often find out that your own media like email, newsletters, and pop-ups are quite effective ways to drive current customer sales whereas attracting new customers can be a totally different game.
5. Long-term effects of marketing
As marketing measurement in general, it captures the short and medium-term effect on sales, but the most experienced marketers are also looking after the long-term effects of marketing.
MMM is a tool that can help you capture also this as it separates your total sales for 1) media driven sales 2) promotion/discount driven sales and 3) baseline.
Baseline as a concept that can be defined as the brand equity or the sales that your brand is driving. The long-term effects of marketing on sales can be seen as an increase in baseline over time.
Additionally, you are able model brand KPIs to capture more immediate effect of marketing that cannot be seen in sales numbers.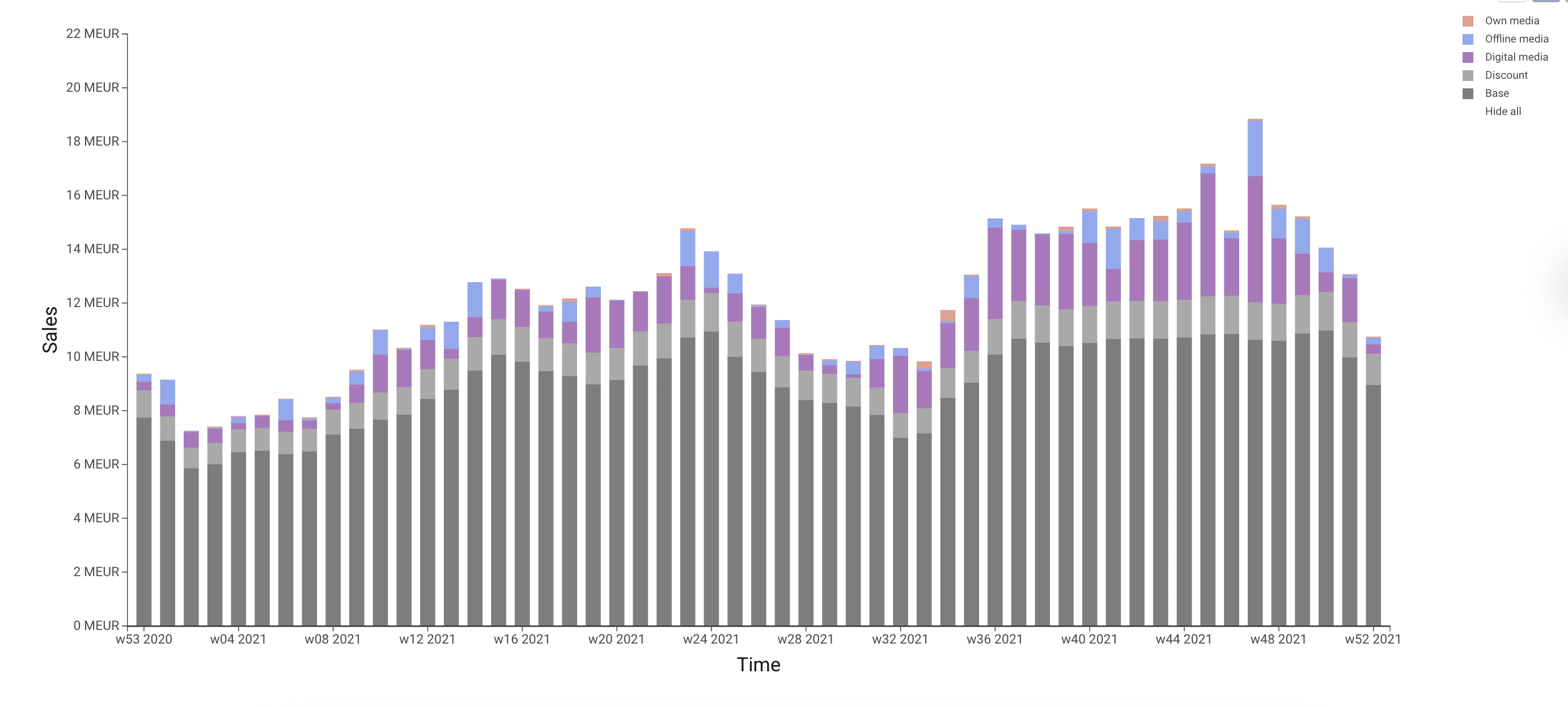 So, to sum it up: MMM for an omnichannel retailer is not just another tool to replace digital attribution, it's another level of marketing measurement and media spend optimization that brings marketing teams closer to the top management by proving the real ROI of marketing.
Curious to learn more? Book a demo.