Blog
How to measure digital marketing without cookies?
December 14, 2022 | Carmen Bozga, Paavo Niskala
The usage of third-party cookies seems to continue to be a trending topic in digital marketing in 2023.Why? Well because they are slowly approaching their retirement after more than 30 years of service in the digital marketing space.So what will happen next? How can you measure digital marketing results without cookies?
There are several factors that contributed to the decision for browsers to end supporting third-party cookies. The GDPR, ad blockers and web browser policy changes are some of them. The GDPR makes it increasingly difficult to track users through cookies due to opt-in policies. Popular browsers appear to disapprove of the future usage of cookies. Why? It could all be user-driven. Privacy is becoming more valuable and users seem to demand that it be respected. Former Google Engineering Director on Chrome Security & Privacy, Justin Schuh, stated that:
"Users are demanding greater privacy--including transparency, choice and control over how their data is used--and it's clear the web ecosystem needs to evolve to meet these increasing demands."
So what are cookies anyways? There are two types of cookies: first-party cookies & third-party cookies.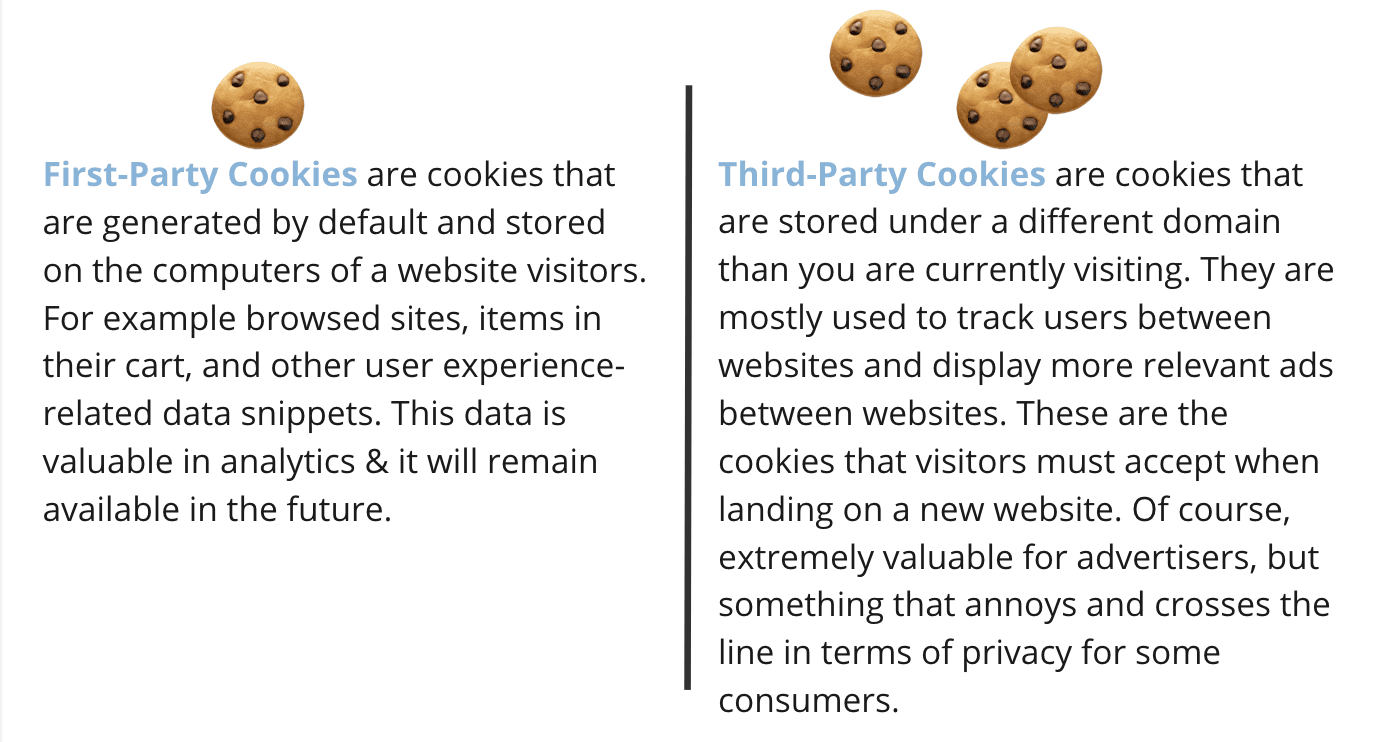 Let's cut to the chase. What does the cookieless future mean for digital marketing measurement?
If you focus on third-party cookies and measuring the results based on Google Analytics , you might want to start looking into cookie-less/first-party cookies solutions for your measurement stack since third-party cookies will no longer be available.
What are the potential solutions for digital marketing measurement after the death of third-party cookies? How will you plan your campaigns and investments once cookies no longer feed you the needed data? There are many options out there, however, they all have different strengths and limitations. In this article, we will look at a few potential replacements.
API solutions (Apple & Meta & Google focus)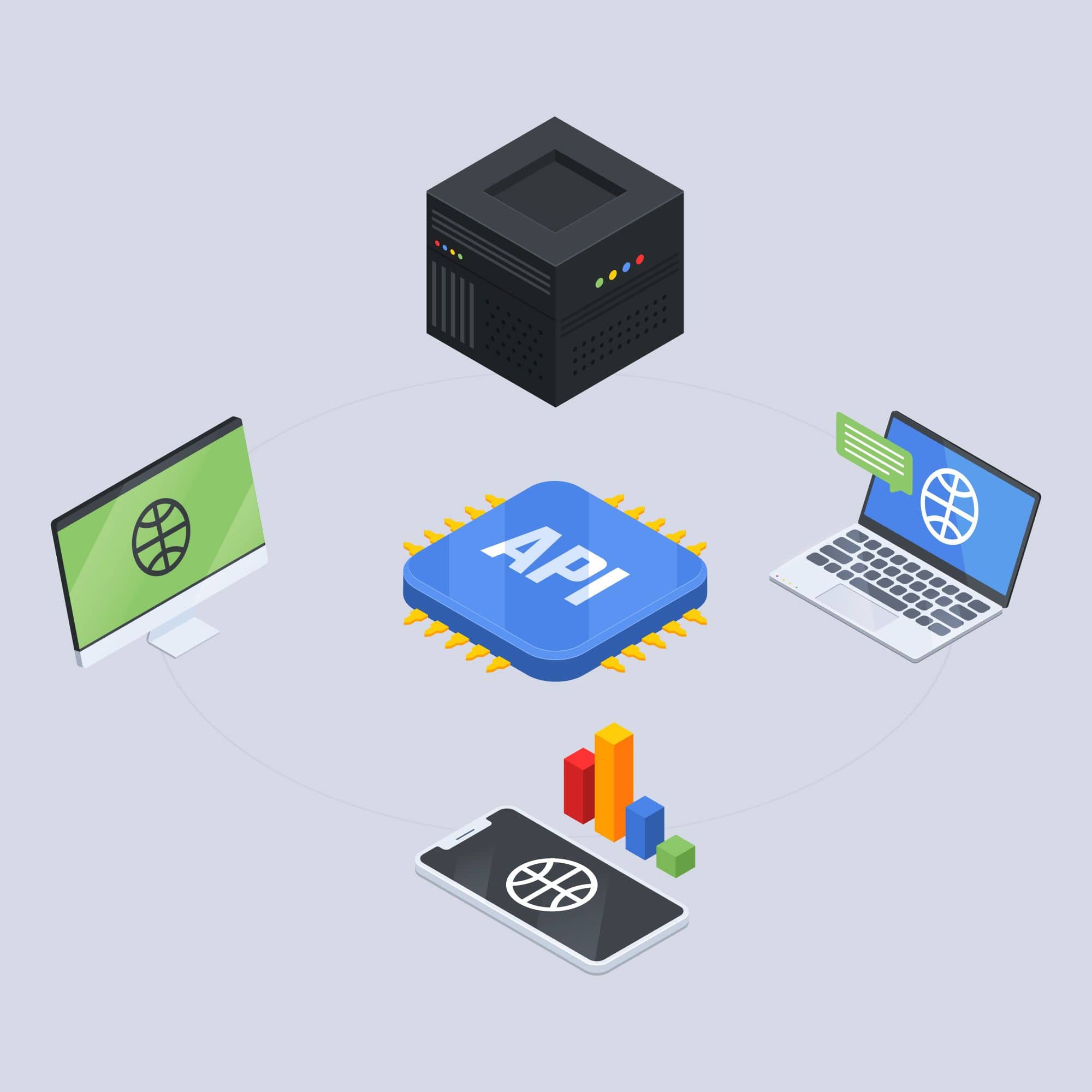 We expect most browsers to come up with solutions to replace third-party cookies.
Apple (Safari) already stopped the use of third-party cookies for their apps & they implemented the Apple Identifier for Advertisers which gives the user more control over their data & extended usage. Also, in the case of web visitors, Safari plans on using click-through attribution through their API.
So far, with Google, we have seen a trend of various API solutions that are part of their Privacy Sandbox. After FLoC, the most promising option is FLEDGE which is currently being tested. FLEDGE allows the API to display ads from websites that the visitor looked at before. However, these are on-device actions. FLEDGE does only retargeting which is one major downside because marketers cannot actually see reach, frequency or conversion.
The Facebook API is also an interesting option when third- party cookies are no longer available. The Facebook Conversion API is available for marketers in the Ads Manager and it allows marketers to track —guess what?— conversions. It is compliant with the Facebook user privacy policy and it also allows marketers to connect data from their servers, platforms or CRM. There are a few limitations to the Facebook Conversion API such needing to use Facebook Pixel on top in order to get the best data out of your campaigns and limitations on the potential user identifiers such as phone number.
While these solutions all offer some hope for the scary cookieless world, they all have a few limitations and shortcomings, especially for companies that use multiple channels in their marketing strategy since the connections and co-dependence between the data from the various APIs might not be visible. This is especially relevant when planning your marketing campaigns & investments.
If you want to know more about the life after cookies, we recommend you this article: Life after cookies – What the IDFA change can teach us
Cookieless Attribution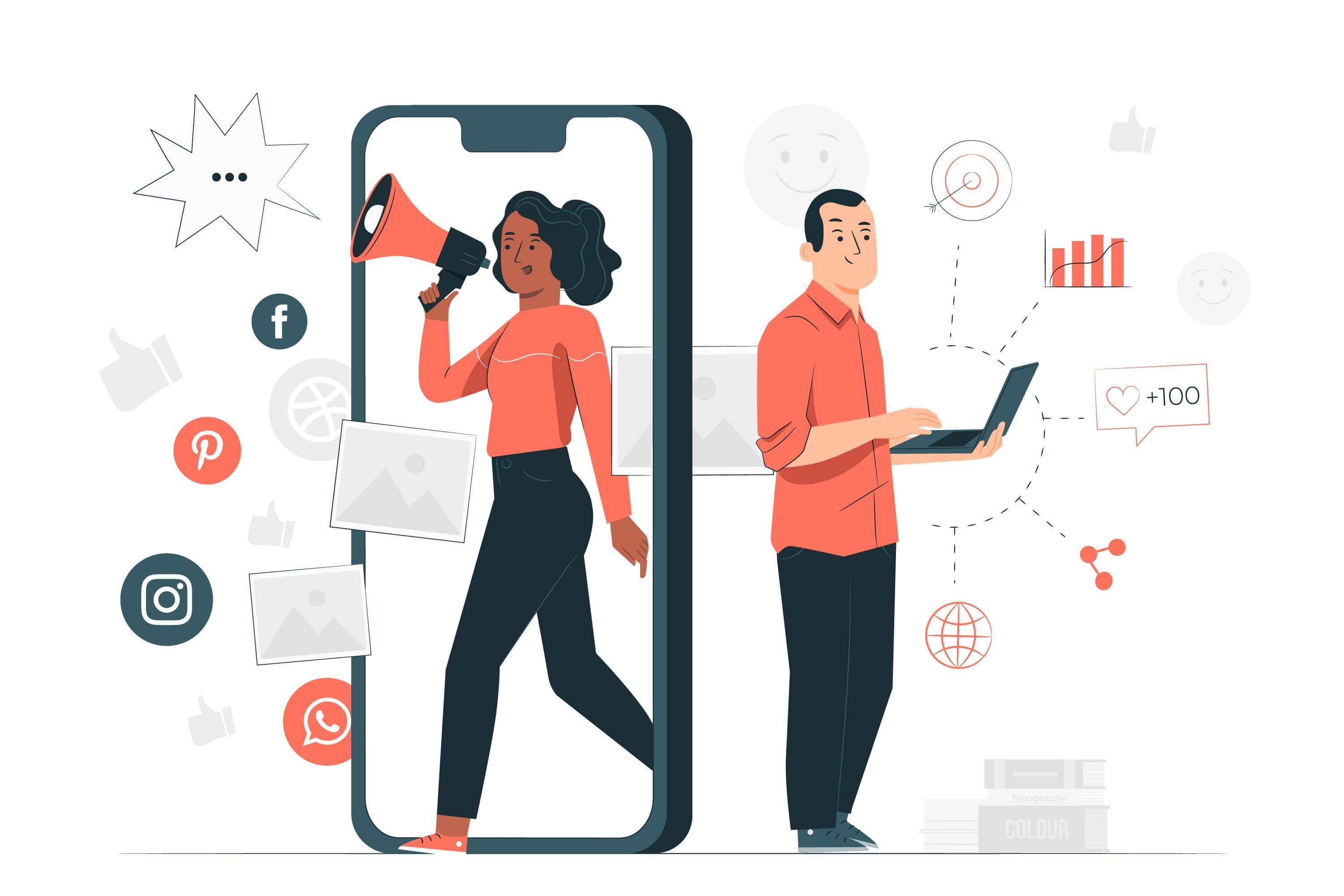 Attribution models (both last-click and multi-touch) depend on cookies to identify web users and then provide data for marketers. The lack of cookies will split the user base into the authenticated & the unauthenticated which will become problematic in the future.
"The authenticated web, circa 5% of traffic, are logged-in users for whom an advertiser will continue to have an identifier. This leaves over 95% of users who will use the internet anonymously — with no specific identifier for advertisers. How then can brands and agencies continue to effectively plan and optimize media?"
One way to perform cookieless attribution is by using the first-party data for their modeling. Some believe that fingerprints (a new method of cookieless tracking) can be utilized to attribute first-party data in the future. Simply put, fingerprinting is used to create a user fingerprint based on data snippets (such as IP address, OS version, language settings, browser extensions, etc.) that allows the user to be identified across the web. In full honesty, it is very accurate because it bypasses almost everything (VPN, incognito mode, etc.) Actually, your VPN is even helpful since it is an identifier. Either way, while very accurate, it is in a legal grey zone. The GDPR requires companies to ask users for consent in order to be fingerprinted (similarly to the current cookies consent). Also, Google prohibits fingerprinting on their platforms entirely. This might make fingerprinting pretty much — obsolete
Zero-party data is another interesting path to explore in the cookieless world. Essentially, this data is provided voluntarily by the users. A variety of methods exist for collecting this data, such as polls, loyalty cards, customer profiles, and contests. It is fully GDPR compliant and most likely very accurate which makes it invaluable marketing data. Using it for "cookieless attribution" might just be one of the best options. However, zero-party data is valuable also for other solutions such as Marketing Mix Modeling.
Attribution models are based on probabilities, and without third-party cookie data, they might provide limited insights. Therefore, the usage of these models might be difficult without third-party cookies.
Marketing Mix Modeling (MMM)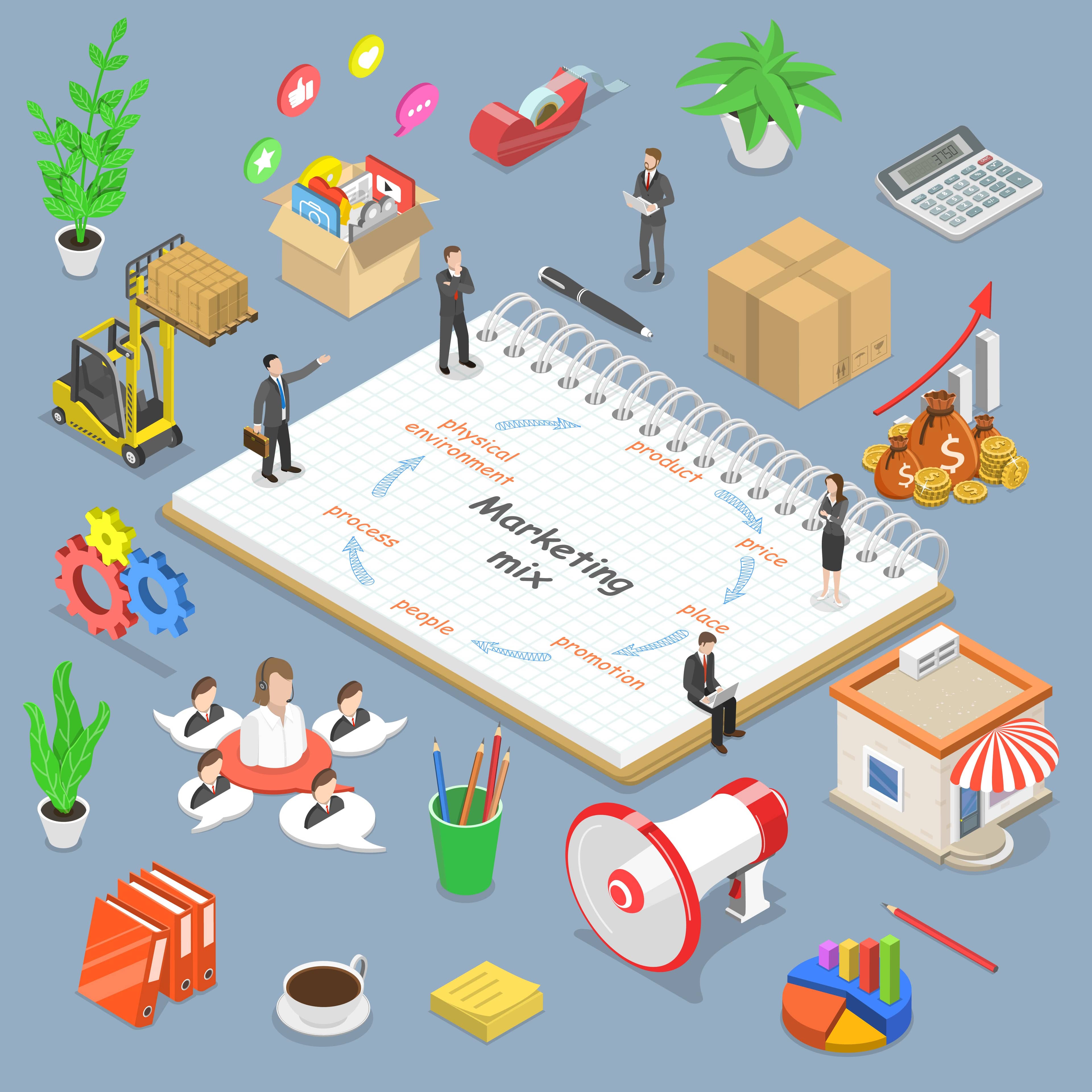 Marketing Mix Modelling (MMM) is a statistical analysis method used for understanding the impact of your marketing and sales activities in driving conversion and revenue.
MMM looks into various marketing media data sets in order to show you how each campaign, brand, country, media channel, etc perform as part of a mix. Namely, it allows you to look at them together (and separately) so that you can understand how they perform against each other and how you could optimize your marketing spend in order to optimally allocate your budget to get most out of it. This way you can increase both your ROI & ROAS.
Learn more about MMM: What is Marketing Mix Modeling?

You might want to look into MMM as an option after the cookie apocalypse because MMM does not use any third-party cookies and it never did. From the beginning it was designed as a privacy free marketing measurement tool. You might think that MMM takes a very long time to implement and the results are delivered long after the campaign ends, but the world has progressed in this area.
Continuous MMM gives you immediately actionable insights with daily/weekly/monthly modeling results. Having refreshed results is definitely a plus since you can react fast to your campaign performances in order to increase your ROI as much as possible.
On top of that, MMM is also a methodology that takes into consideration external factors such as weather, macroeconomics and major shifts e.g. the Covid-19 pandemic so that it will take into account the natural demand of the market.
In full transparency, while MMM does not need any third-party cookies, it needs some historical data as a baseline for the model. Depending on your company size & business model it could be anywhere from 6 months and up to 2 years of data history. You most likely have this data if you have been actively performing multi-channel or multi-campaign marketing activities. If you only use one media channel or have a campaign per year, MMM might not be the solution for you.
If you want to know more about the duration of the MMM project implementation we recommend: How long does it take to implement the Sellforte Marketing Mix Modeling solution?
You can test the Sellforte MMM for free here ! We are here to offer all of our support. Please reach out if you think MMM might be an interesting option to explore in the cookieless world.
Since you made it so far here is a cookie recipe. Hopefully it makes the apocalypse more bearable: