Blog
How do you get media data into the Marketing Mix Modeling software?
January 26, 2023 | Carmen Bozga, Paul Arpikari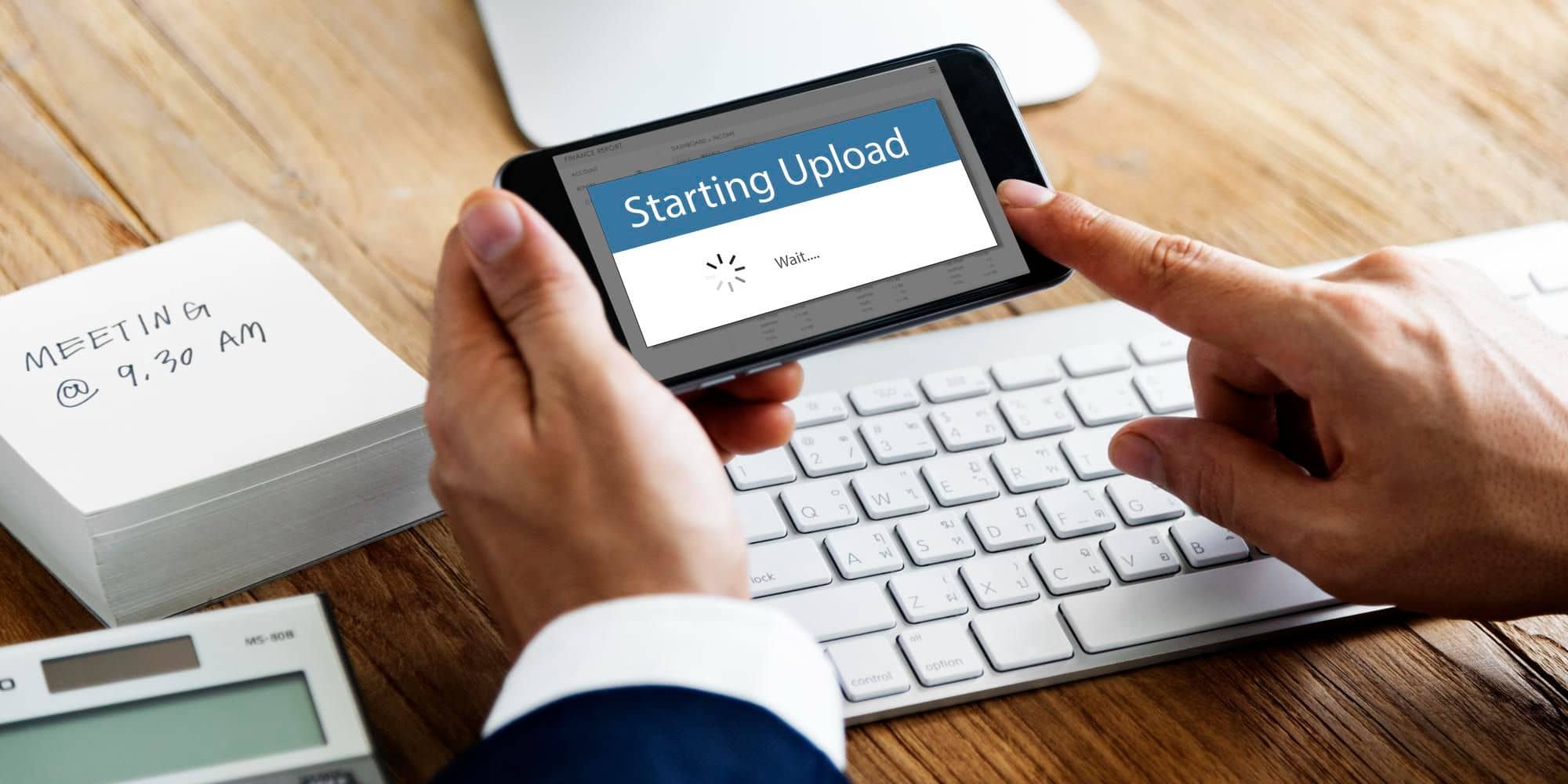 How do I get media data into the Sellforte Marketing Mix Model (MMM)? This is by far one of the most frequently asked questions by our clients and prospects. Therefore, we decided to dedicate an entire blog post to it to clear up any future confusion or potential reticence that marketers might have in terms of getting the data into the MMM.
As there are two major differences in data sets: online and offline data, let's look at these two separately.
Online Data
Online media data is easily accessible. Usually, you are able to download and access your campaign results on a daily basis with your standard analytics tools. This traceability also results in data that is in great condition. Meaning, the data is well organized, it's rich data and it does not require cleaning.
To upload your online data into the Sellforte MMM, you would need to use a data connector. Sellforte uses the most common data connectors like Supermetrics, Funnel and Adverity and the process is very straightforward. These connectors integrate your data from 100+ platforms and make it analysis-ready in your go-to reporting and analytics tools. For example, YouTube Ads, Google ads, Meta ads, programmatic data platforms etc.
Here is an example of how the online data integration works with Supermetrics:
You receive a standard template from us
You create a copy
You launch the Supermetrics extension (we can provide more information on this if you are not familiar with it)
You upload your data (such as Google Ads)
You share the file with us
You automate the daily data refresh (essentially setting up a trigger…it looks like booking a recurring calendar meeting)
Offline Data
Offline data is obtained from your offline ads channels such as TV. This data is a bit more difficult to integrate in the MMM because this data is usually not readily available in a structured format. There are two ways to integrated this data into the MMM. Through the Sellforte data platform, on which you upload the data files or with standard templates. We offer standard templates that can help you organize the offline data, or, if you work with a media agency you can contact them and ask them to provide you with the data.
We are currently offering three different types of products: Digital, Growth, and Enterprise. Each of these three products is tailored to serve companies with unique marketing strategies and, implicitly, different data requirements which equals then a bit different data delivery methods. The major data differences between the three plans are the online and offline media data sets and whether to have custom data sets or not.
Digital
Like the name suggests, the digital plan handles only data obtained from digital media investments (such as social media ads). Customers upload the data using data connectors like Supermetrics, Funnel, Adverity or similar. This is by far the easiest and fastest way to implement data. In one day you are selecting the data columns you want to have and next day you have modeling results ready.
Growth
Growth plan includes both offline & online data in the MMM model so we need different methods for data delivery. Customers will upload the digital data using the connectors exactly like in the Digital plan, but for the offline data there is a standard template that should be filled with the in order to have all necessary fields for modeling purposes.
Enterprise
This plan also uses both offline & online media, however, we take care of the data onboarding since this plan is meant for retailers that have multiple sales channels and multiple KPI targets.
Below you can see a diagram that summarizes the information presented in this article: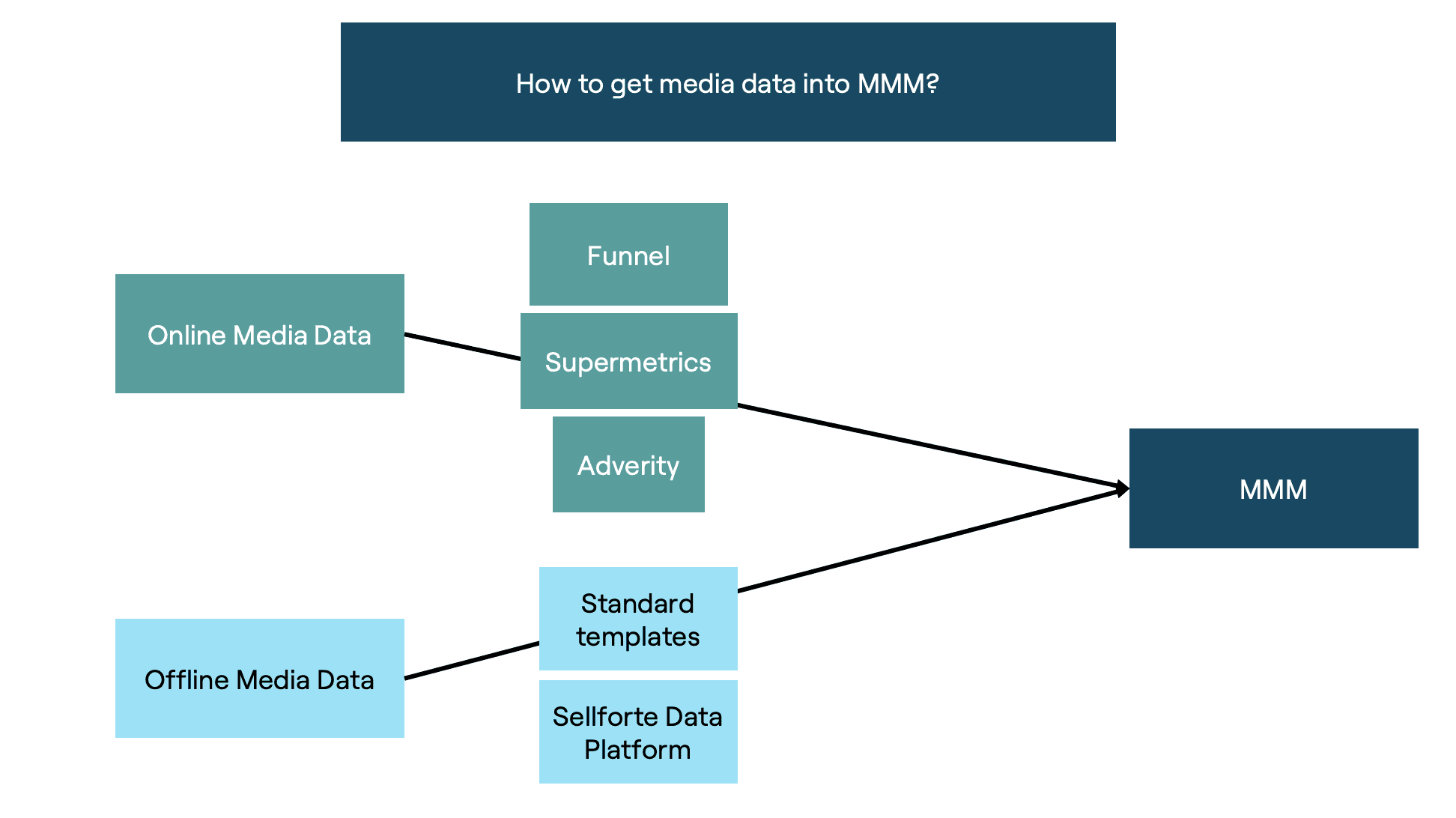 Uploading the data into the MMM should not be seen as a black box process. Therefore, we wanted to offer you a simple guide that can help you set up your expectations in case you are planning on starting an MMM project. Uploading your data into the MMM is a crucial part of your marketing mix modeling project. If you are planning on seriously implementing MMM in your company and you believe it is beneficial for your business goals then the data upload process must be thoroughly conducted. Please always take the data migration into consideration in your planning and scope.
Curious to learn more? Book a demo.