Digital Media Mix Modelling
Avoid conversion mismatch with ad network reporting and optimize your digital media spending across different ad networks.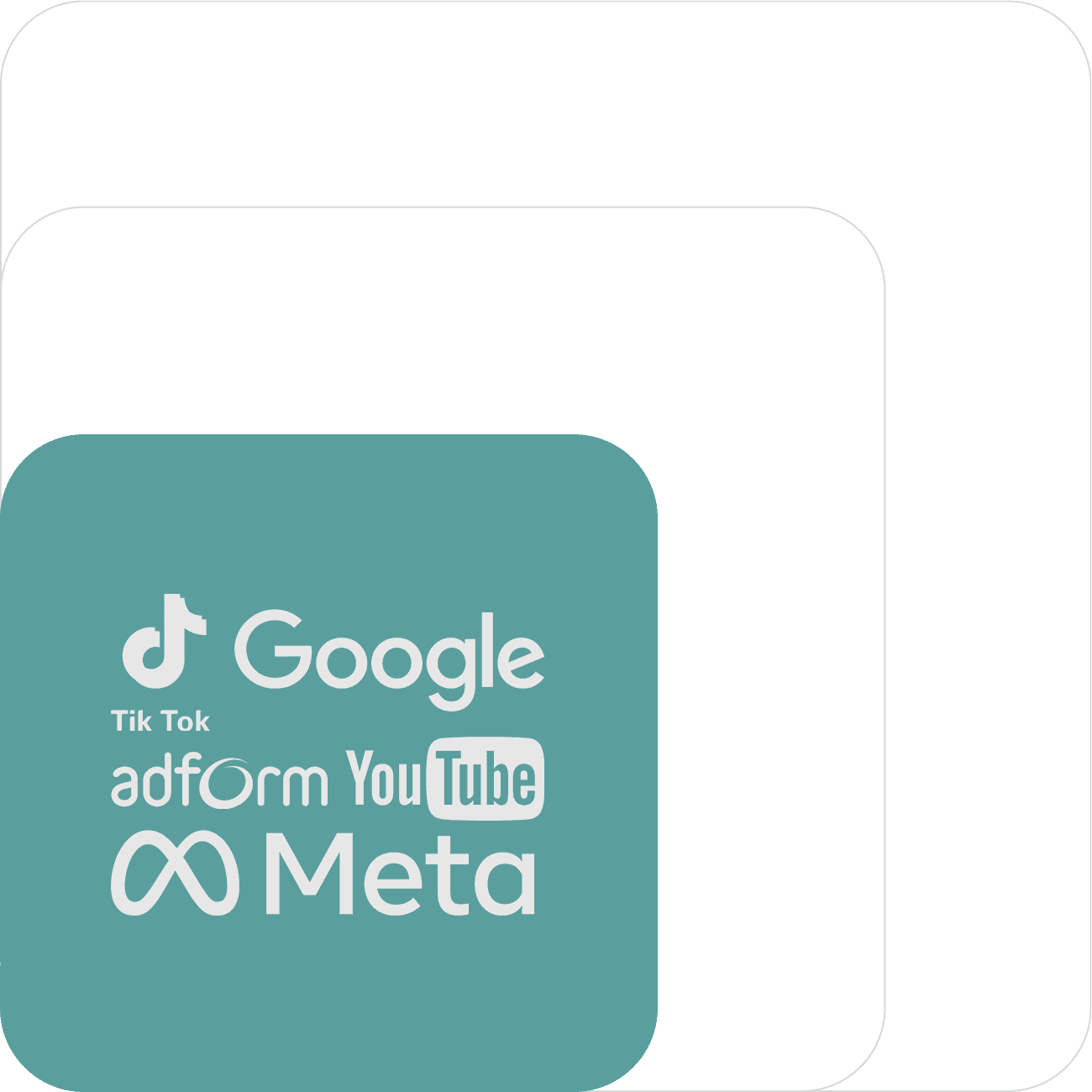 New gold standard for digital media optimization
With the depreciation of cookies, ad networks are now trying to attribute sales uplifts in isolation, leading to overlap and "spend more to get more" mindset. Sellforte collects all marketing and sales data under one platform, enabling marketers to optimise investments across all ad networks and spend less to get more.
Key benefits of Digital MMM
1

%
average increase in marketing effectiveness
Attribution models vrs Digital MMM
Clicks
Sunsetting methodology
Biased
User or platform biased for setting rules for sales attribution
Backward-looking
Reports looking only backwards with ROI measurements
Science
Latest methodology in econometrics
Full-funnel
Takes into account awareness, consideration and conversion mediums
Objective
Business model not related to media
Predictive
Marketing ROI with baseline and scenarios for upcoming seasons
Digital MMM in a nutshell
Implement in 30 mins
Digital MMM is extremely easy to implement.
Connect your digital media data and Google Analytics conversions with ready-made Supermetrics x Sellforte's data template in 30 minutes.
Daily modeling updates will be done automatically with overnight data refreshes and you don't need to worry about finding data.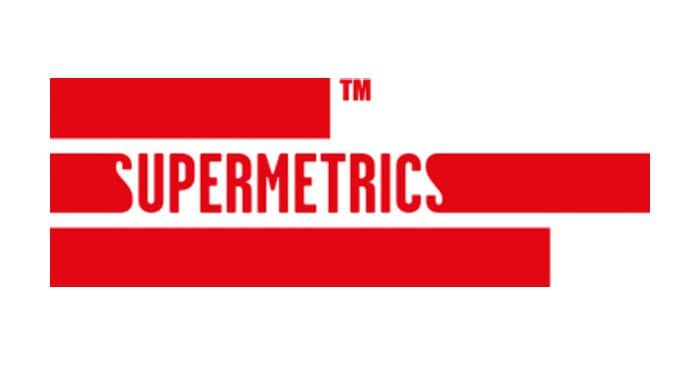 All media data in one platform
The first step of optimizing your digital marketing spend is to bring all digital marketing data together and visualize it.
Data from companies like Meta, Google, Apple search ads, programmatic, and your direct buys are all in one place for you to see the big picture.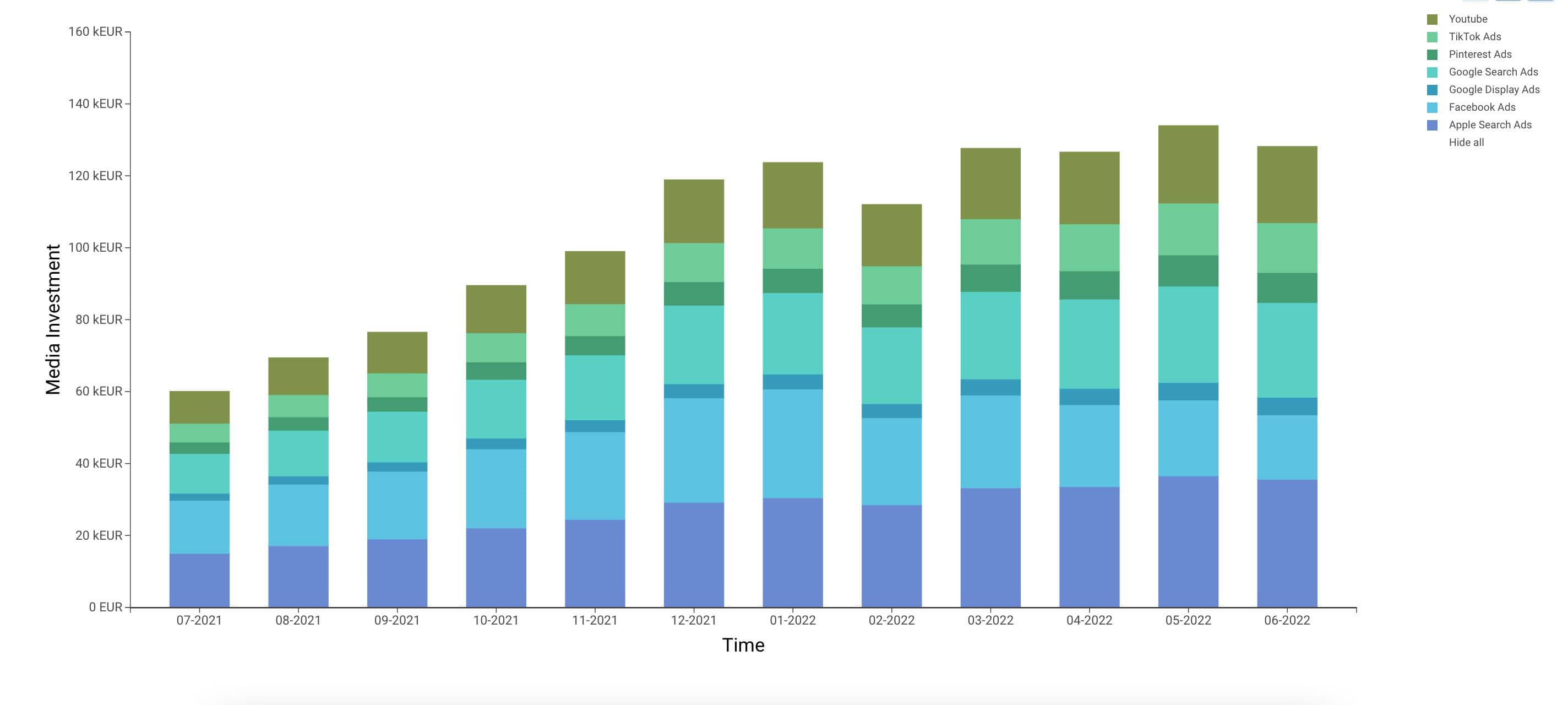 Sales modeled with baseline
After bringing conversions number to the platform modelling can be started and you are able to see what is the true baseline and true medium driven-sales when used statistical models instead of last-click attribution or medium-specific analytics.
This typically showcases that your baseline is actually much migher than reported and the amounts of attributed conversions per medium goes down.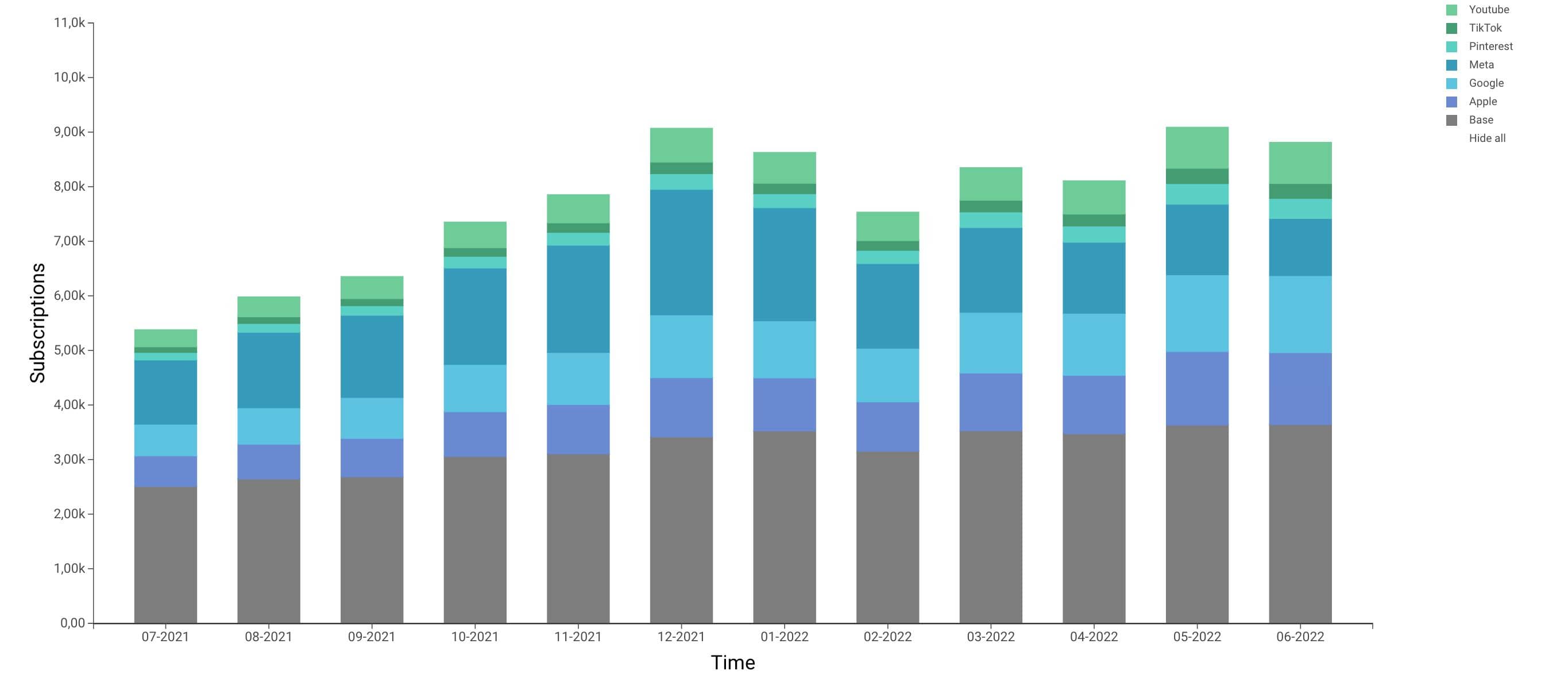 Use results to optimize plans
The biggest benefit of Digital MMM comes at this point since you are now able to start optimizing your weekly, monthly, quarterly or even annual investments based on modelled results.
Find the optimal investment level, optimal campaign type split and medium-specific investment.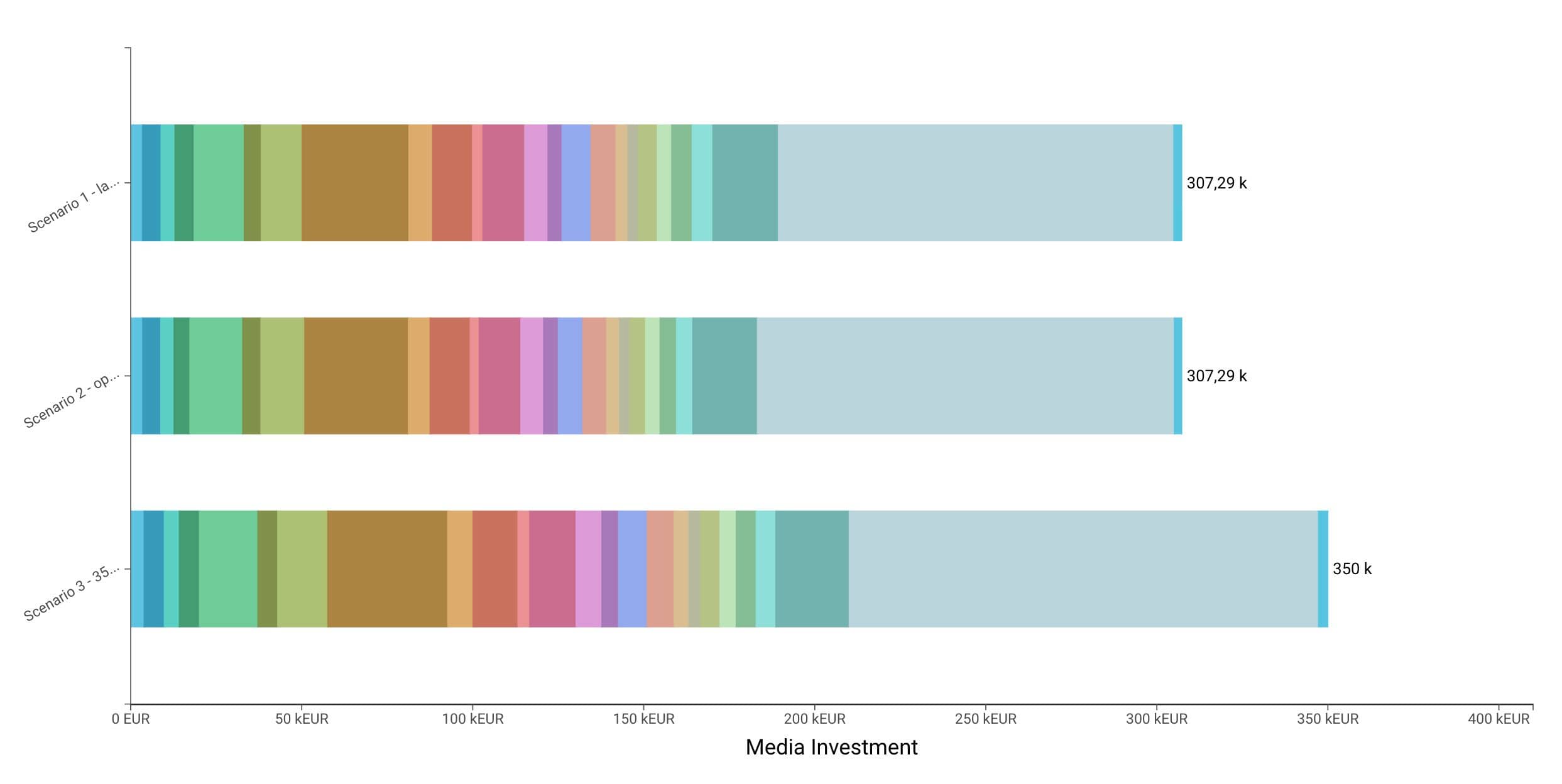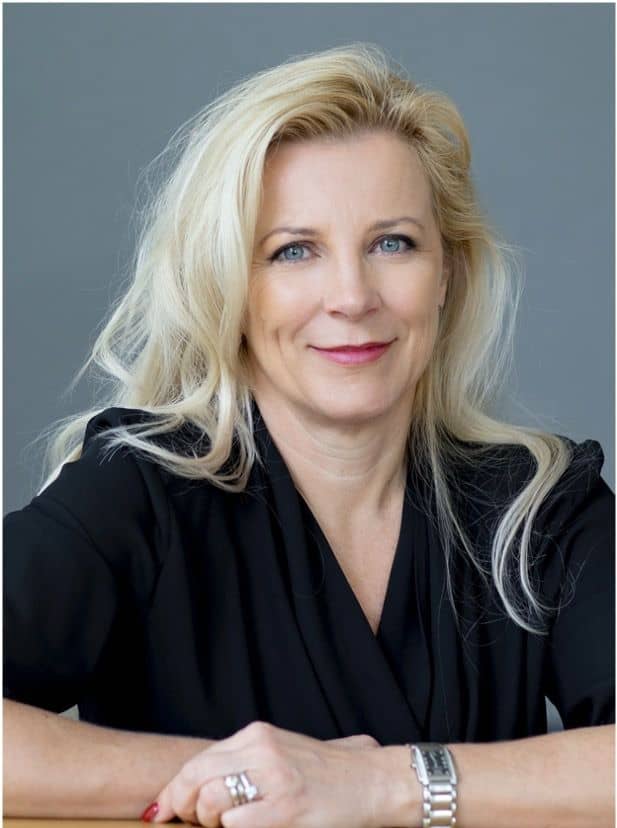 Role-specific use cases
Marketing

Read more about use cases for marketing

Finance

See marketing as an investment through scenario planning functionalities and build up data-driven budgets