Blog
Comparing Different Marketing Mix Modeling solutions
May 14, 2021 | Aija Peltola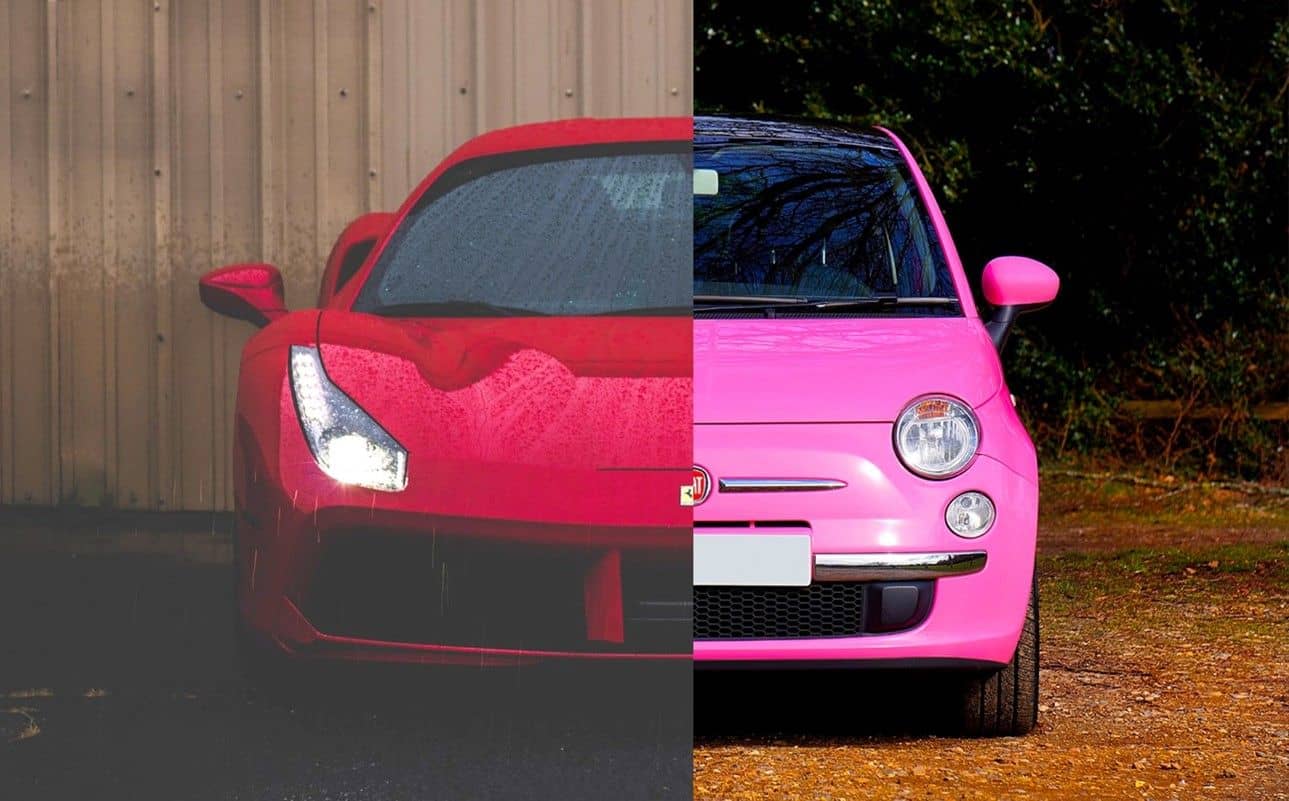 How unbelievably crazy it may sound, Marketing Mix Modeling (MMM) solutions and cars have more in common than you might think. They both take you from point A to point B by utilizing fuel and turning it into velocity. And like with different car manufacturers, some MMM solutions take you to your destination faster than the other ones.
Higher performance requires naturally more fuel, but luckily most MMM-mobiles run on data, which companies have plentiful.
But how do you know whether it's a Fiat or Ferrari that fits your roadmap?
As you shouldn't walk into a car dealership and ask what kind of car would suit you, you shouldn't either ask MMM provider what kind of solution fits your business objectives. In 10 out of 10 cases the seller has "just what you need", for a "special price". Only for you my friend!
Instead, you need to look at things more holistically. What kind of marketing mix you have, what are the industry-specific challenges and how's your data quality & quantity at the moment.
And that's exactly what we're doing here today. But let's take a brief recap of the evolution of Marketing Mix Modeling and the different solutions it has generated.
What Marketing Mix Modeling stands for today
Marketing Mix Modeling has been around for decades and has sort of accidentally become a buzzword, sometimes even disconnected from actual business impact. It's the one where you get the Excel out, input the sales and marketing data, build a nice PowerPoint report and repeat the process every quarter or once a year with new hypotheses and data sets.
But wait. Is that really it?
Well, obviously not. The world has developed rapidly in the past decades, and it's a bit naïve to think MMM would be an exception. We've been moving from one-time Excel projects only taking into account some of the ingredients of the mix, to automated pipelines, continuously measuring the success of your whole marketing portfolio with the powerful sound of AI-powers humming under the hood.
And it's not just the engine, performance and aerodynamics that have had major development over the years. With great power comes a great amount of new use cases. MMM is no longer only for the aftermath team that's responsible for picking up the pieces and reporting stuff, it provides valuable insights for the pioneers and trailblazers at the forefront of the campaigns, too.
Instead of the results of your marketing efforts being shown to you weeks or even months after the campaign has finished, it's nowadays possible to get the results to guide you even during the campaign, making sure you take the right turns at the right time.
But while the latest modeling techniques combined with automated pipelines is the newest and the most effective way to tackle this time-consuming topic, it's not a perfect fit for everyone. For some it's more about the journey than the destination, and less frequent in-house projects are just fine.
And for some, it's a continuous race in which the smallest efficiencies & advantages can make all the difference.
Below, we are bringing you ways to position your company's current needs for Measuring online and offline marketing and most importantly, an overview of the available solutions so you can easily pick your favorite.
Which Marketing Mix Modeling solution is best for you?
The best way to begin the comparison is to define the environment in which the MMM solution will be applied to. As a rule of thumb, the finer/more complex things you have, the more advanced stuff you need:
1. Industry & Business model

- How many products/services you have in your assortment, and are they physical or digital
- Are you selling through physical stores or are you a pure play e-retailer
- How promotion-driven your sales are

2. Current state of Marketing Mix
- Diversity of your marketing mix
- Yearly marketing budget
- How much offline media channels are utilized in campaigns
3. Quantity & quality of your sales and marketing data
- Complexity of your data sets (usually marketing data provides the toughest challenges)
- Do you have enough data (2-3 years is usually enough)
- Do you have accurate enough data (media items, promotion flags, campaign investments and duration marked in the data)
After positioning your company, let's go through the solutions to find out what kind of car you're currently driving, and of course what kind of car you COULD be driving.
After all, not everyone can drive a Ferrari. And not everyone wants to.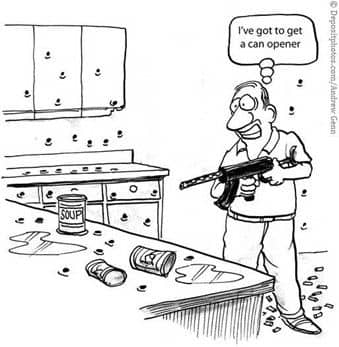 It's crucial to use the right tool for the job. Bringing out the big guns for a simple modeling task will inevitably lead to poor ROI for the investment, as will trying to utilize simpler solutions in more complex environments. Comic by Superaturalhq
Solution 1: In-house
As the name indicates, this is where you collect your own staff to do MMM in-house. It's like trying to build your own race car – you're going to need a seasoned team of analytics, media and data experts. Otherwise you'll end up with a downhill cart because, well, your MMM mobile is only going down.
Usually really small and extremely big companies end up choosing in-housing MMM.
What you get
- Your team has a deep understanding of your data
- Maximal customization capabilities
- To keep all of the data within the company
What you don't get
- Granular enough data
- Cost-effectivity
- To use analytics team's resources elsewhere
What is the price of good results
- Experienced staff of Data Scientists and/or analytics experts
- Software developer team to transform the findings into actionable insights
- Developing comprehensive in-house marketing analytics system can be extremely costly
Who is it for
- Companies that can't (for one reason or another) provide data to external partners
- Companies that have large amount of resources to invest in developing in-house capabilities over longer period of time
- Small companies that can't afford media agency modeling
Solution 2: Media Agencies
The next step from in-house MMM is to assign a Media Agency to take the lead of the process, reducing the manpower from your end and give insights for the performance of these media spends. It's like getting the most popular car every year because it seems to be working nicely.
All-round, simple and affordable, this is a solution that many companies are quite familiar and happy about.
What you get
- A partner that is taking lead of the process
- Compared to in-house excel, more data and knowledge to build on
- Expertise on media industry (usually the agencies have run hundreds of modelings)
What you don't get
- The data usually is still not as granular as you would need to have it in case of actionable results
- Continuous modeling
- Objectivity (in case the media agency is also responsible for the media buying)
What is the price of good results
- Usually pretty decent price for one modeling, that covers most costs
- More frequent modeling becomes expensive quickly
Who is it for
- For companies with simplistic media mix and modest marketing investments
- For companies that prefer the old-fashioned way to do things
Solution 3: Consultants
While the price tag for the project increases, so does the quality of your MMM results. Consultancy-based MMM is usually rather expensive but it is starting to have that kind of granularity of data you need to get by, if your business is a bit more complex based on the criteria we started from.
Going back to the car examples, consulting agencies provide the F1 vehicles of MMM –ridiculously expensive, but extremely effective modeling solution out performs any in-house or media agency solution. The challenge is that the agency also provides the driver, and after the handover has been made it's really difficult to stay of the track in the long run.
What you get
- Recommendations list after the project
- Comprehensive analysis & trustworthy results
- Results-driven team
- Objectivity
What you don't get
- Learnings from the previous models to help improve the upcoming ones
- Multiple updates within a year
What is the price of good results
- Consultant agencies' projects come with a hefty six-figures price tag
- The effort of usually starting a new project, sometimes even completely from scratch
Who is it for
- Companies in crisis, looking for a one-time fix
- Large enterprises that have money to burn
Solution 4: AI-powered & automated solutions
From downhill carts to F1-race cars, we have made our way to the last but not least MMM solution. While the cost of the service drops significantly compared to consultancy, the quality of the service does the opposite. It's like getting a Ferrari at the cost of Fiat.
Now you have the most granular results, with external factors, online and offline data, going alongside with you effortlessly. What else can you wish for?
What you get
- Modeling for each media channel and product/service
- ROMI for both online and offline media channels
- Continuous updates
- Actionable insights & recommendations
- Free up your marketing & analytics teams' time from bulk calculations for more productive tasks
What you don't get
- Biased results since these companies are not typically owned by bigger corporation
- MMM-specific modeling in-house expertise
What is the price of good results
- Yearly license costs a bit more than a media agency's modeling project
- Some effort at the onboarding phase when collecting the data
Who is it for
- Large advertisers with multiple campaigns and channels at play
- Companies that have complex sets of data, many different marketing and sales channels, locations both online and offline, variety of products and overlapping promotions.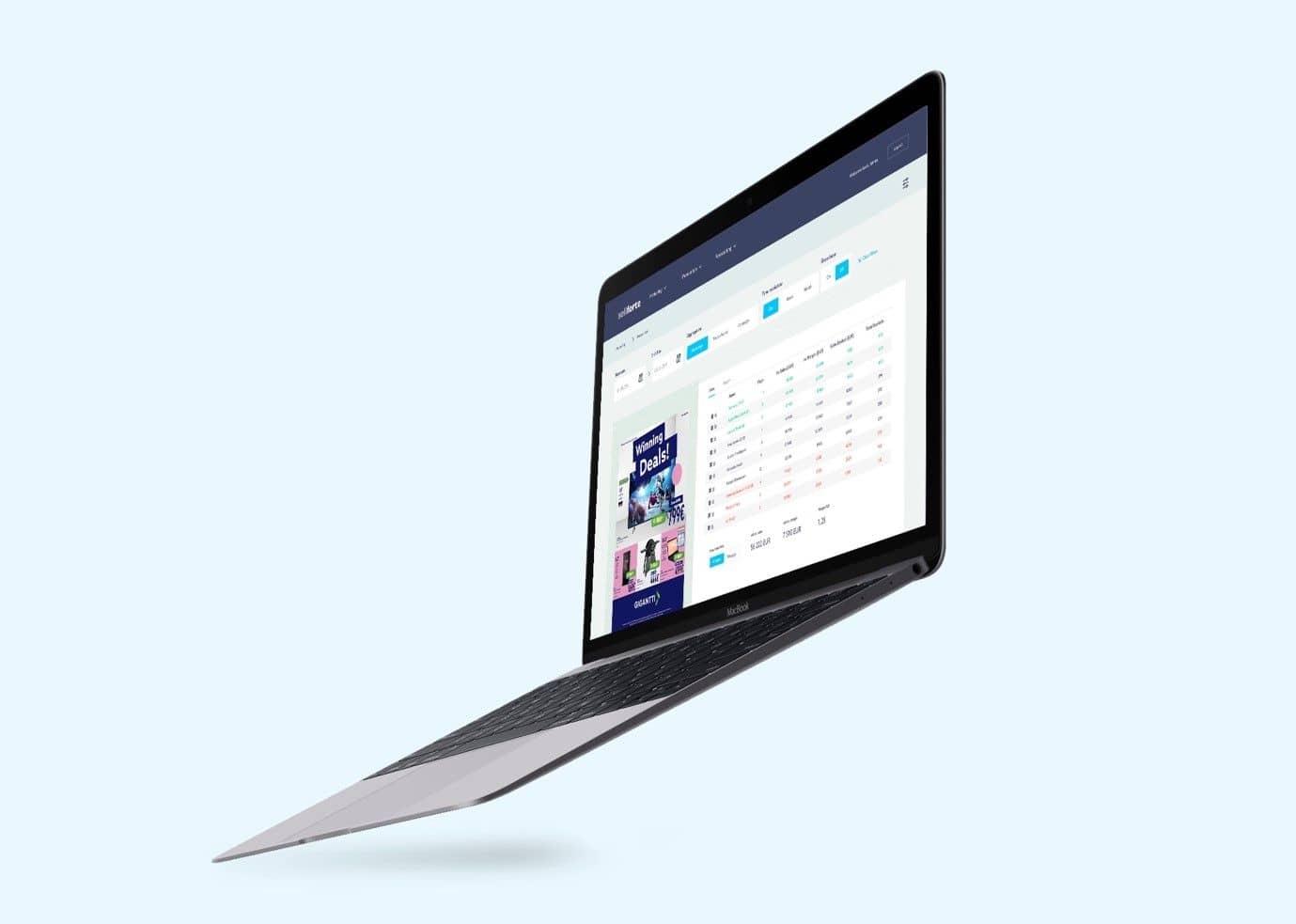 AI-powered MMM solutions provide the granularity, reliability and objectivity of the consultancy projects with a fraction of their cost. Additionally, the results are continuously updated to easy-to-use User Interface, enabling sustainable growth over time & better collaboration between different functions.
So, there you have it. Four different MMM solutions for different situations.
Hopefully you've found your place in the mix (pun intendent) and are interested to take your business to the next level.

Remember, only after you can measure it, you can start improving it. Marketing Mix Modeling has been and will be important, especially since we are living in increasingly complex world when it comes to business, marketing and consumers.
Take your Marketing Mix Modeling seriously: Continuous Marketing Mix Modeling