Optimize
Use Sellforte platform to optimize media investments from strategical and tactical persepctive
Build scenarios
Use measurement results to build optimal media investment scenarios. Scenarios can be built on multiple levels, but the typical way is to start from high-level planning, for example:
Scenario 1: Last year Q4 as a base scenario
Scenario 2: Upcoming Q4 optimized scenario with historical MMM results
Scenario 3: Upcoming Q4 optimized with +20 % more budget
From high-level to weekly allocation
After building the scenarios, you can choose a specific scenario and see its allocation per week per Ad platform. See how weekly allocation is deferred in this example:
Week 43: Normal week
Week 47: Black Friday week
Week 52: Christmas week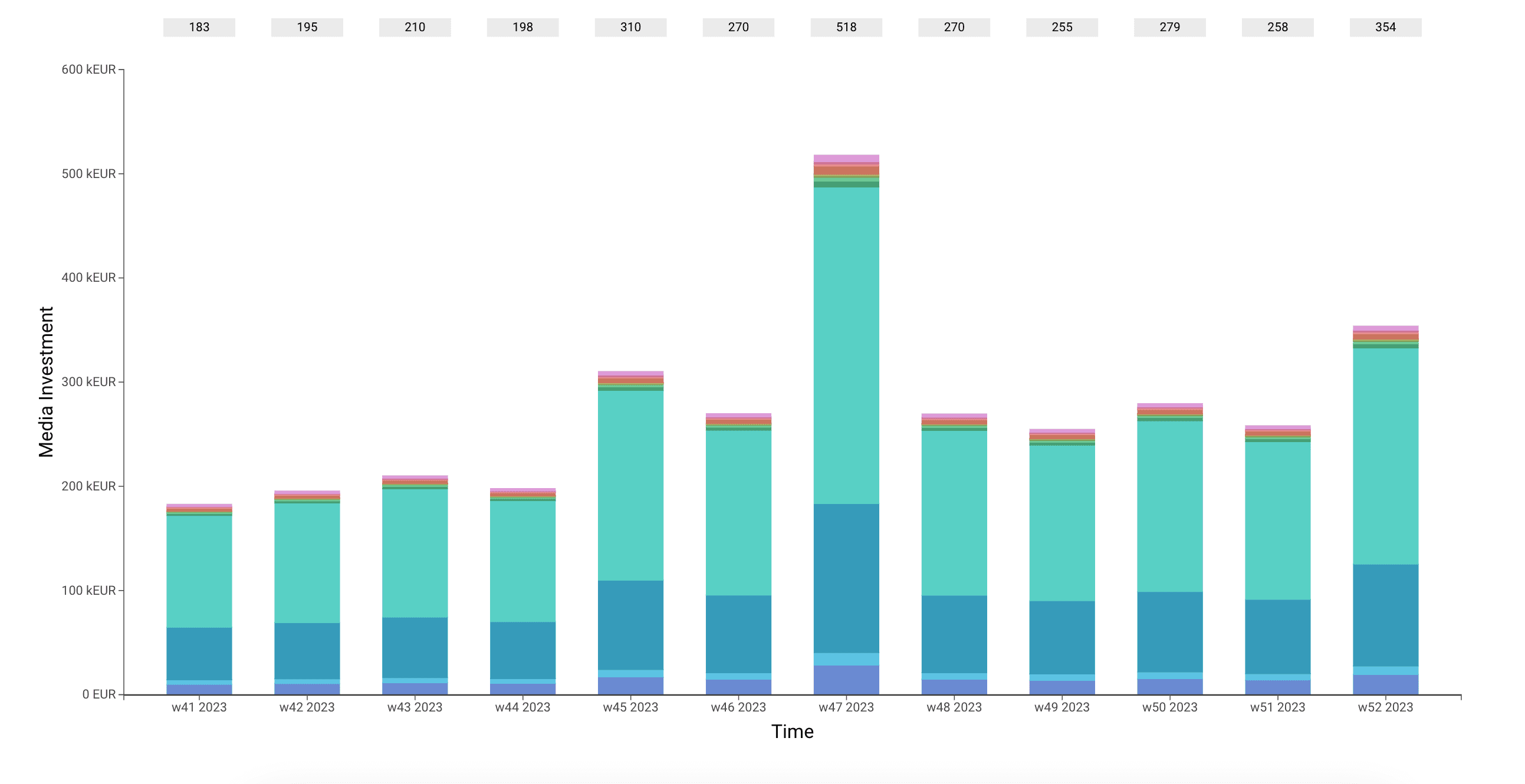 Ad platform optimization
After optimizing on a high-level, you focus on Ad platform-specific optimization. Choose TikTok, Google, Facebook or any other platform and dig in. You can for example see how to split Facebook ads investments for the next 12 weeks for different campaign objectives. Optimize i.e. Facebook between:
Awareness, Engagement, Traffic, Leads or Sales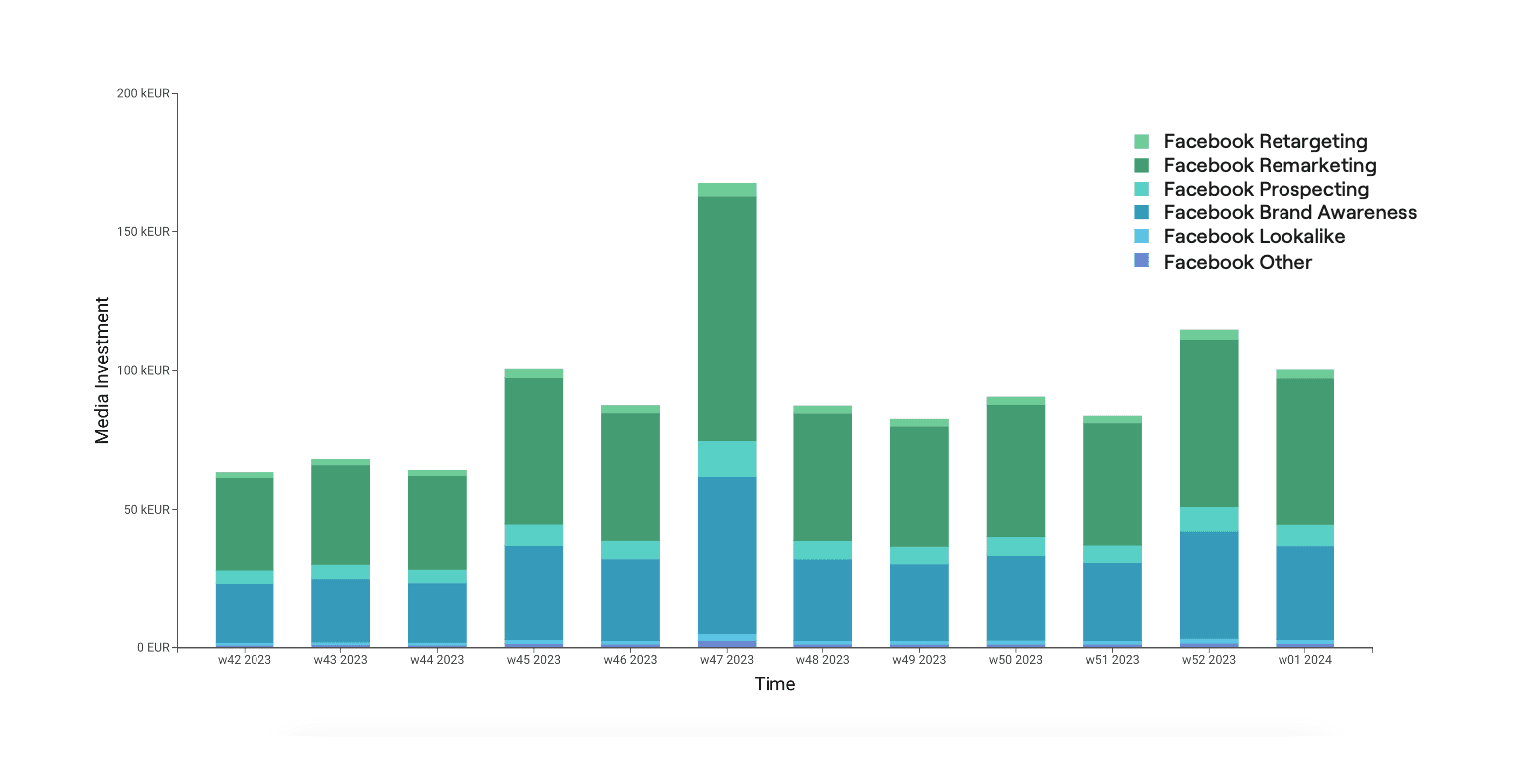 Bidding strategy optimization
Optimize your Search spend with Sellforte platform. Choose in Media Optimizer Search Ads and Bidding Strategy to optimize for example following bidding strategies:
Target cost per action (CPA)
Target return on ad spend (ROAS)
Maximize Conversions
Maximize Conversion Value
Enhanced cost per click (ECPC)
...