Case Study
Customer Success Stories - Stockmann: Proving the value of marketing investments with advanced Marketing Mix Modeling service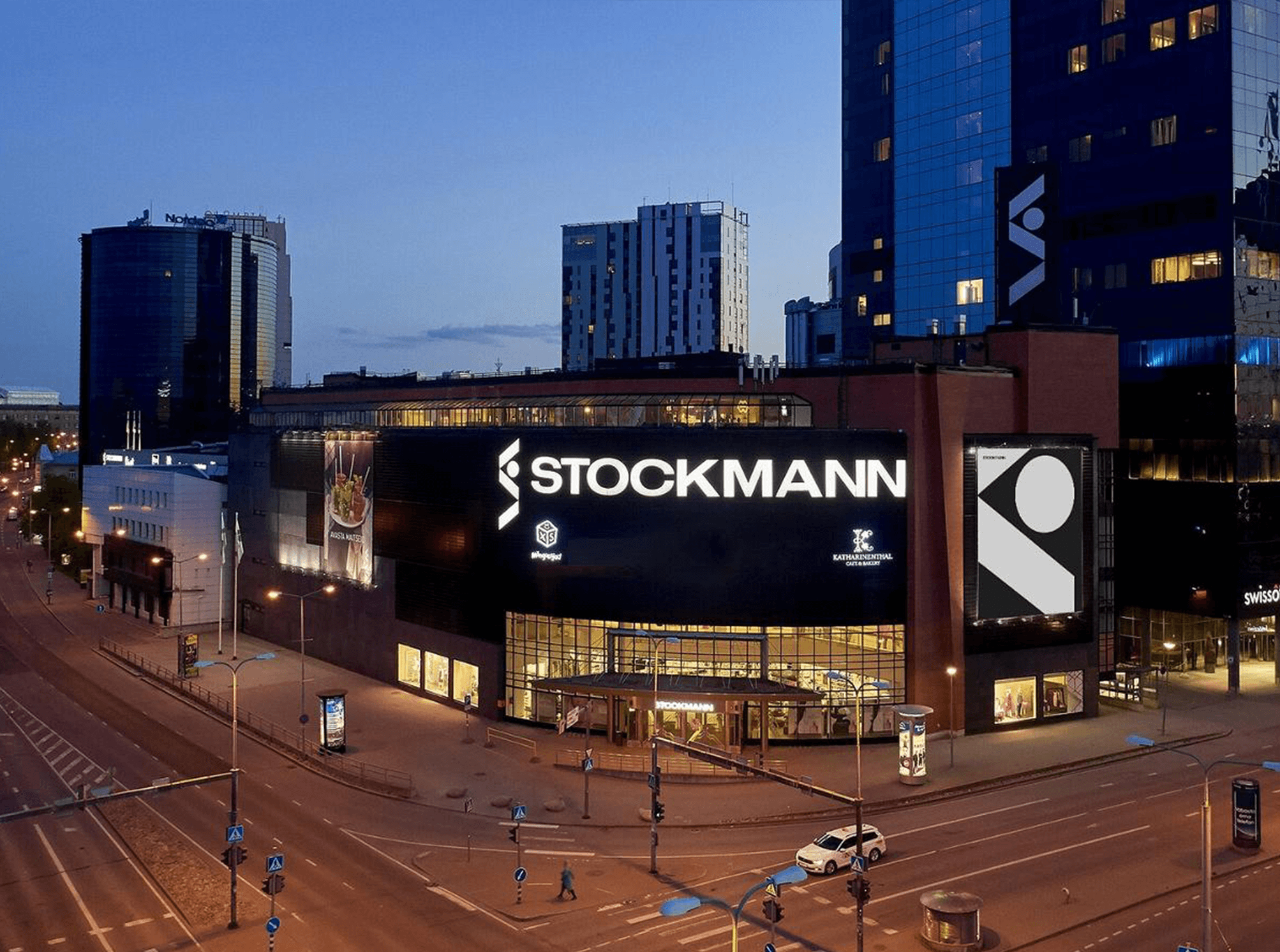 Highlights
Sellforte's advanced, ongoing Marketing Mix Modeling (MMM) solution enabled Stockmann to prove the monetary value of marketing investments in a challenging situation
Our MMM solution provided answers to black box business decisions, and enabled Stockmann to increase its annual sales by 900K€ in only few weeks
Sellforte's MMM enables Stockmann to continuously review and optimize the marketing effectiveness on a granular and continuous basis

About Stockmann
Stockmann is a Finnish department store chain that was founded in 1862 by Georg Franz Stockmann. It has grown to become one of the largest department store chains in the Nordic countries, with stores in Finland, Latvia, and Estonia.
The store offers a wide range of products, including clothing, cosmetics, home decor, electronics, and groceries. It is known for its high-quality and designer brands, as well as its customer service. The flagship store in Helsinki is particularly famous for its Christmas window displays and the annual Helsinki Fashion Week.
Stockmann has also made efforts to promote sustainability and ethical production practices, such as by launching a program to recycle clothing and textiles, and by partnering with organizations that support fair labor practices.
Stockmann offers premium selections of brands, excellent customer service and experiences in its department stores and online.
There are 8 department stores in Finland and Baltics. • Stockmann cumulated more than 386MEUR total sales across all sales channels.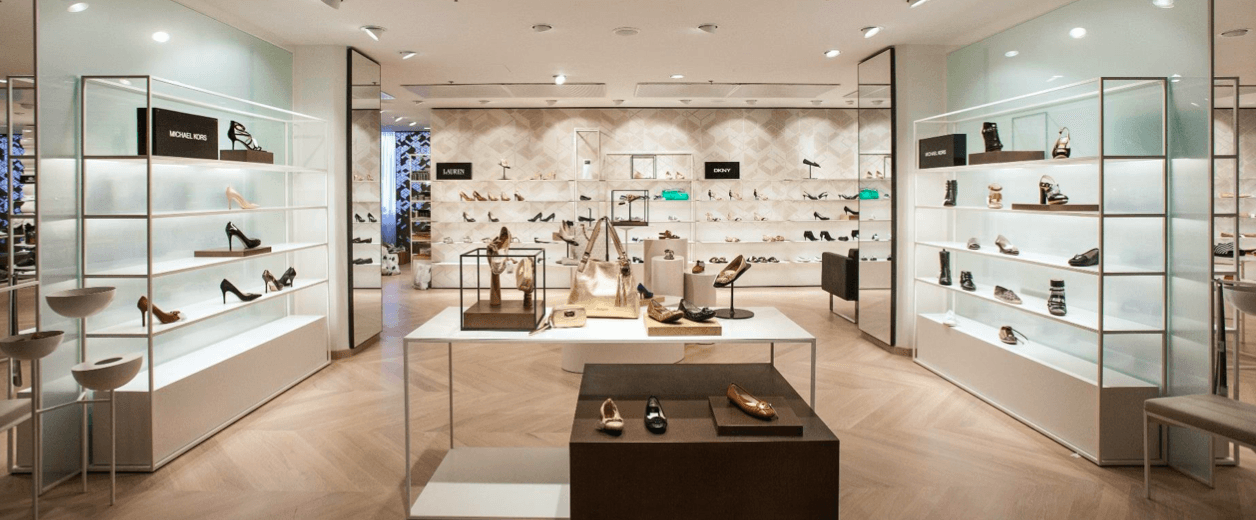 Why was Stockmann interested in MMM?
Stockmann, a company facing a challenging situation, sought to prove the impact of marketing on incremental sales and turned to MMM for accurate data. Working with their media agency ToinenPHD, they were in the process of planning their media investments for the coming year and wanted to ensure the efficiency of their media spend. Due to the nature of their campaigns, which were often driven by product categories, it was essential to obtain ROI results at a granular level. With competition intensifying, Stockmann needed to optimize all expenses and investments. By understanding marketing effectiveness, they were able to optimize their media mix at the product category level and make necessary adjustments to increase sales and profit margins.
Client Objectives
Stockmann was interested to move to continuous Marketing Mix Modeling so that they could implement their future marketing strategy:
Stockmann wanted to improve their data-driven decision-making capabilities both in tactical and strategical questions
MMM was used to quantify each media type's and media channel's daily sales and margin uplift
Additionally, Stockmann wanted to understand how the return on media investment varies between different campaigns, seasons, weeks, product categories and sales channels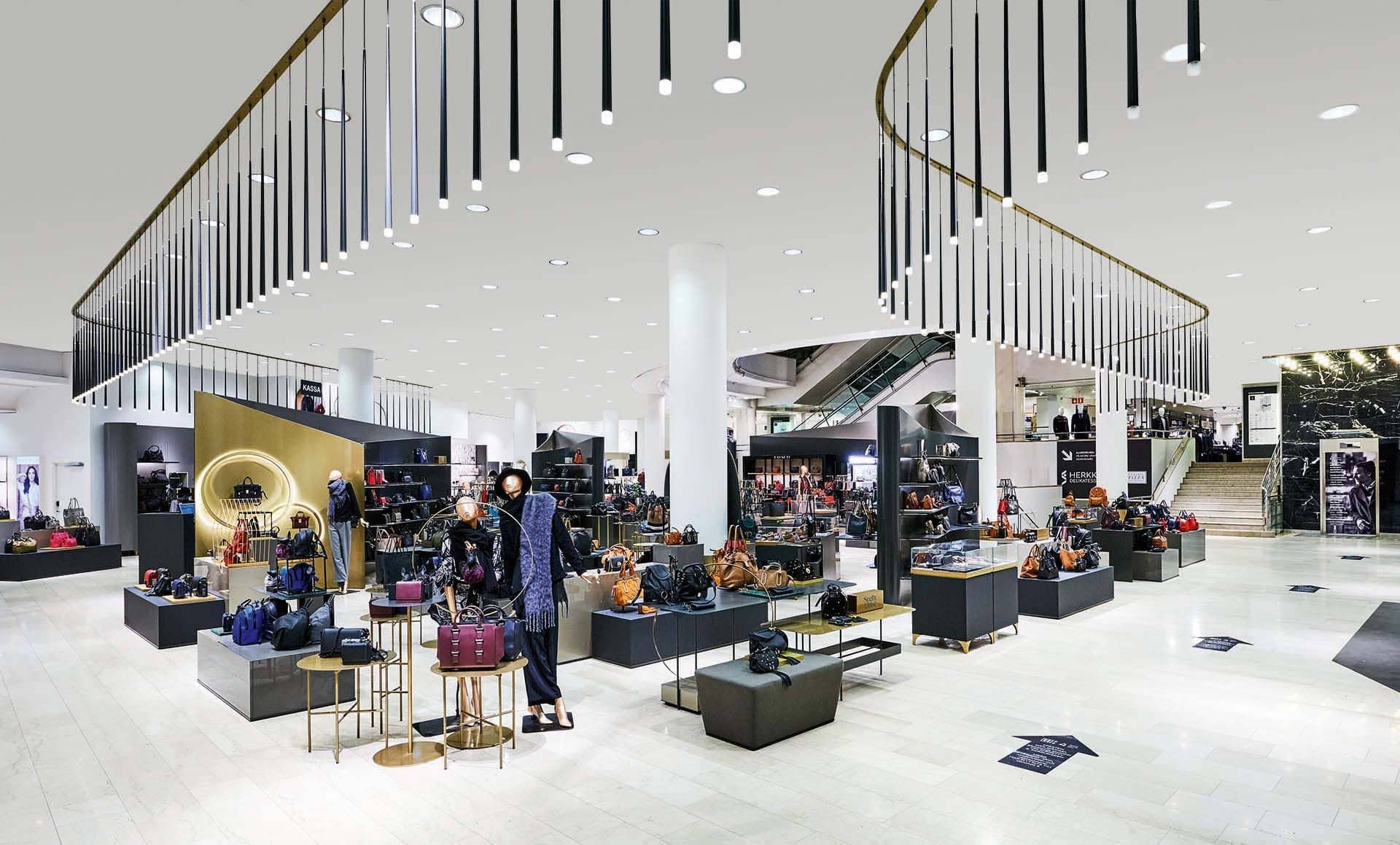 Questions: What questions wanted Stockmann to answer with MMM?
What is the most efficient way to allocate a limited marketing budget across different media channels?
What media channels are most effective for each campaign and product category?
What is the best way to demonstrate the value and impact of marketing on the increase in sales and profit margin?
Solution Outputs
Sellforte's software proved the value of marketing investments and justified additional media investments, resulting in a sales increase of +900K€ in just a few weeks.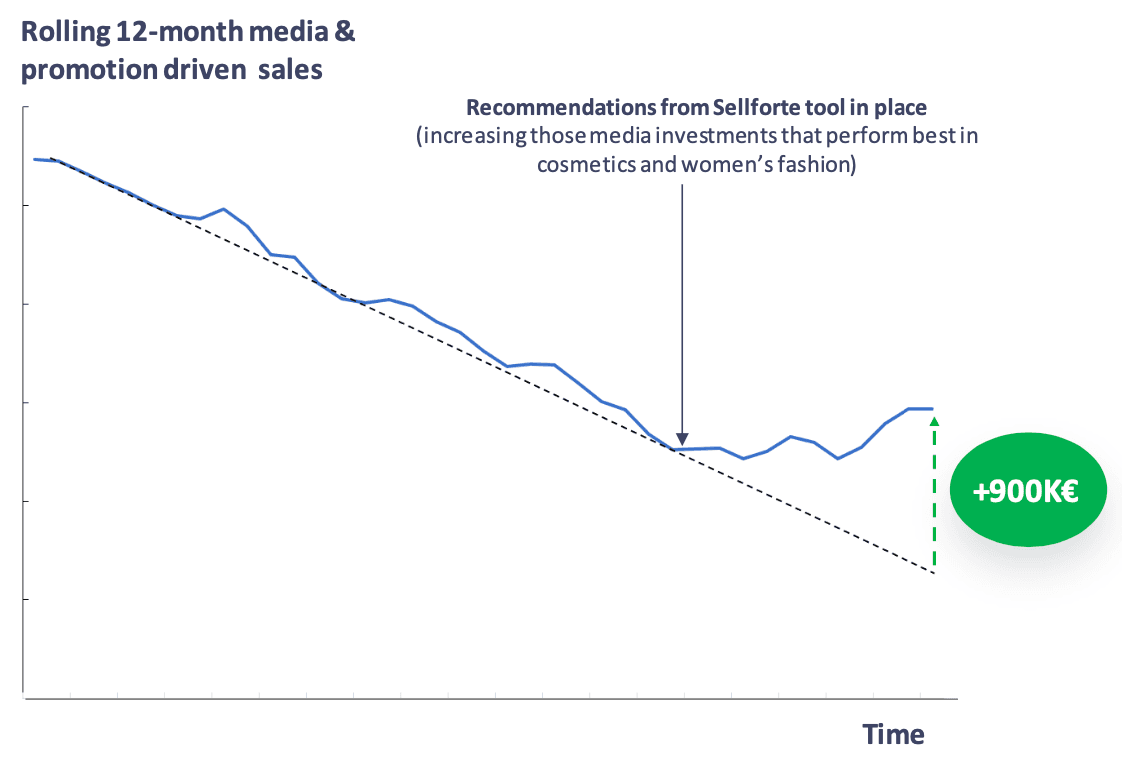 The software measured the sales and margin uplift of each media investment on a daily level.
Additionally, the results showed which campaigns, seasons, and product categories provided the best return on investment.
Based on these results, Stockmann and their media agency ToinenPHD made changes to the media plan, resulting in efficient and substantial sales and margin uplift within just a few weeks.