Case Study
Customer Success Stories - Kotipizza: Data-driven marketing decisions through continuous ROMI modeling and analysis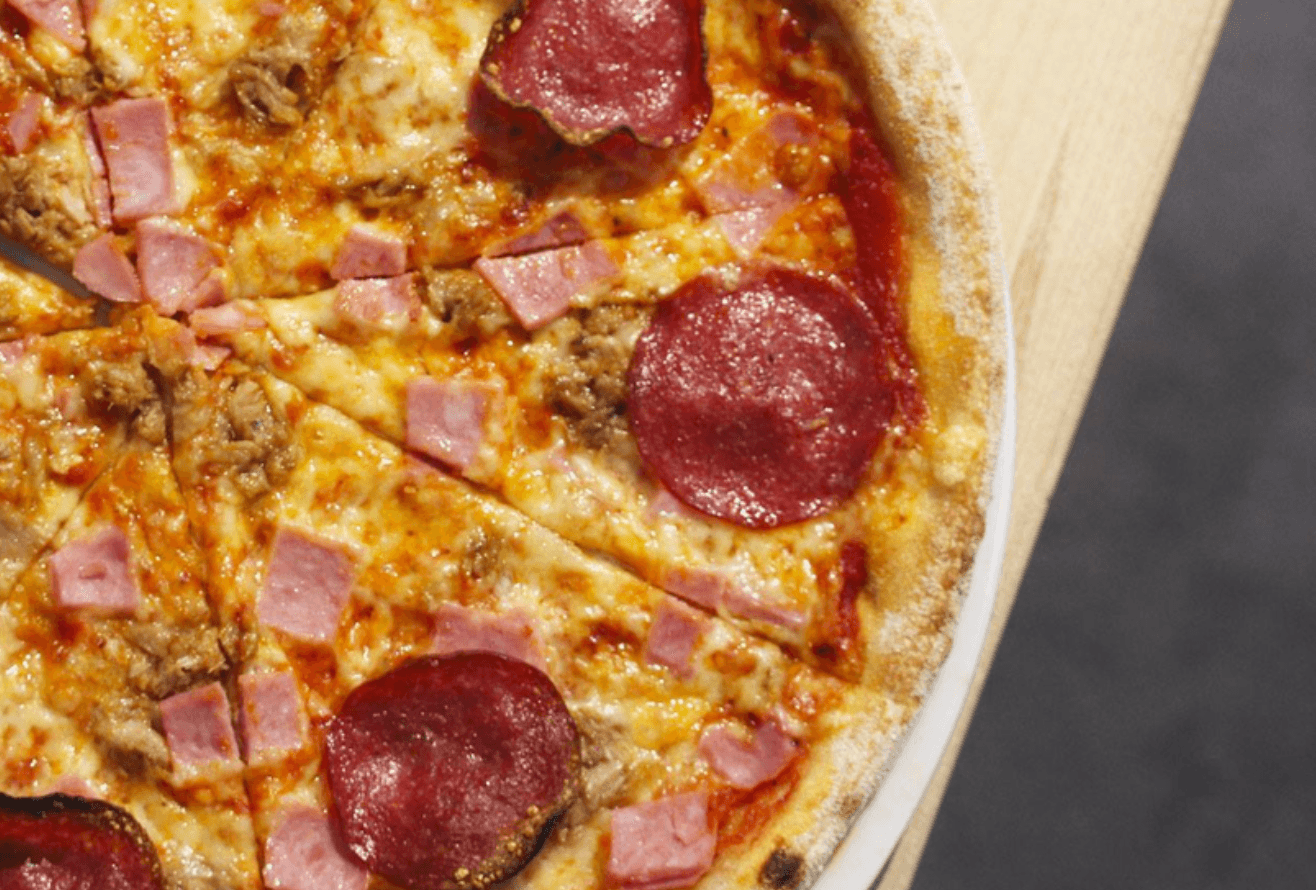 Highlights
Sellforte's research showed that Kotipizza boosted its ROI by +83% and elevated its media uplift by up to +144%.
This enhancement was achieved by reallocating media investments to more efficient channels, such as TV partnerships, radio, and out-of-home advertising.
Sellforte highlighted the long-term sales impact of brand marketing, which results in increased base sales. In Year 4, the media's long-term impact grew by +27%.
The Sellforte software empowers Kotipizza to consistently evaluate and refine their marketing strategies, providing a quantitative impact of media for management review.
A future goal is to broaden the collaboration with Sellforte, specifically in forecasting, to fully leverage the benefits of media optimization.
Client Context
Kotipizza is the leading pizza chain in the Nordics and stands out as one of the most recognized fast casual restaurant brands in Finland.
The Kotipizza chain boasts around 280 restaurants in Finland, reporting sales of 122.1 MEUR for the financial year 2018.
Kotipizza restaurants function via franchising, managed by independent entrepreneurs.
Kotipizza's mission: "Making the world a better place – one bite at a time!"
Kotipizza had previously engaged in data-driven marketing through one-off media mix modeling projects. They desired a comprehensive perspective on marketing performance, particularly its ROI, on a continuous basis. This ongoing evaluation was sought to understand the impact of past marketing activities within shorter timeframes.
Such an approach offers the chance to make data-driven decisions for the upcoming months, drawing from insights gained from the latest marketing endeavors. Furthermore, this analysis equips them with the tools to demonstrate to management the influence of media and coupons on monthly growth.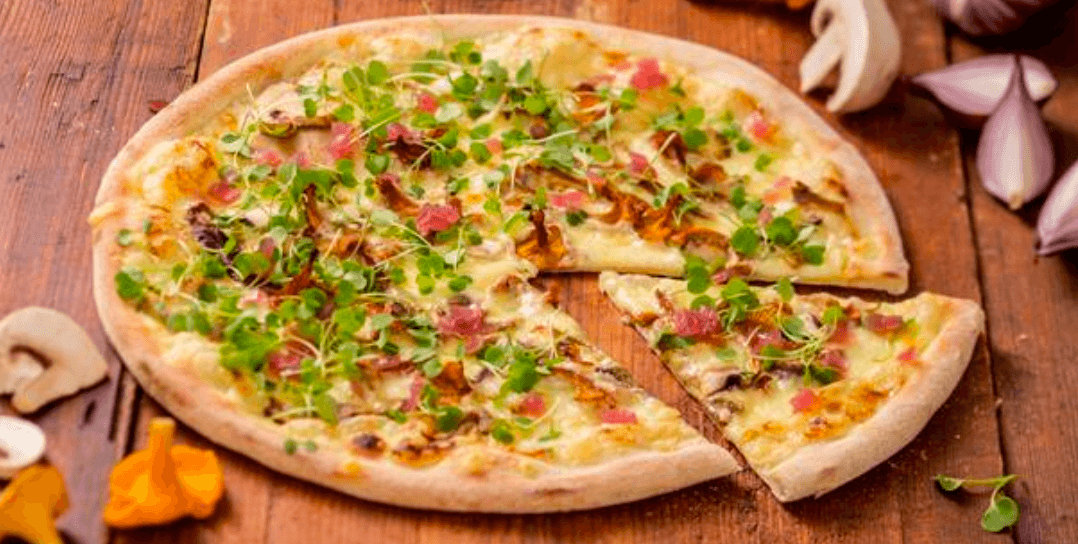 Client Objectives
Kotipizza expressed interest in continuous marketing mix modeling to facilitate agile, data-driven decision-making from various perspectives:
Kotipizza sought a comprehensive perspective on marketing performance, emphasizing its tangible impact on sales over time.
They aimed to gauge the efficiency of each media campaign immediately after its execution, enabling proactive and informed planning for future marketing endeavors.
The objective was to discern how the return on media investment fluctuated based on different media types, themes, seasons, weeks, a brand/tactical lens, and geographical locations.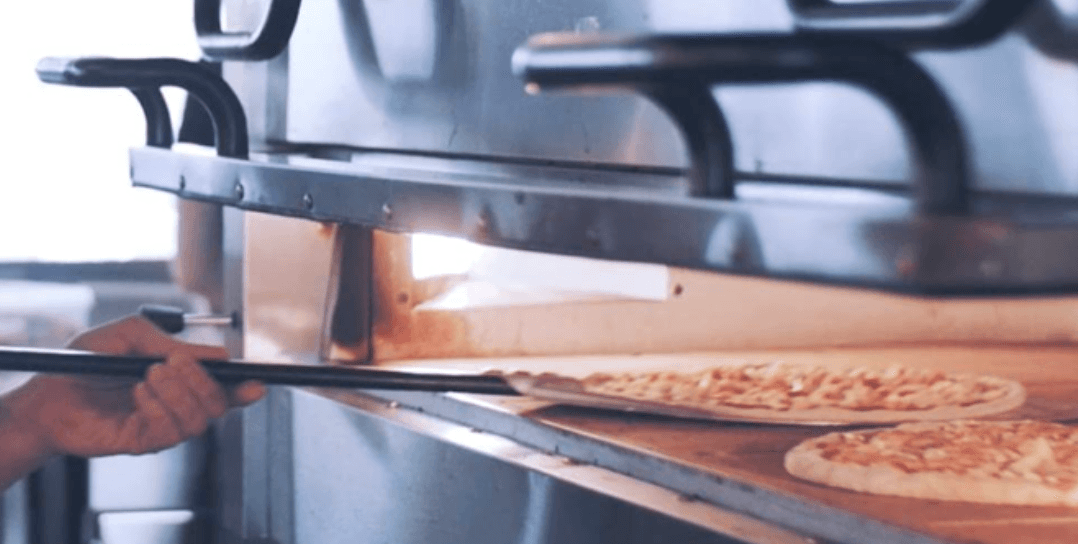 Client Questions
What is the tangible impact of both brand and tactical marketing activities?
How efficient were the activities of the previous months?
What succeeded, and what areas need improvement?
How does media efficiency fluctuate based on factors such as media type, specific media campaigns, seasons, weeks, brand/tactical viewpoints, and geographical locations?
What were the effects of exceptional events, like the tax return adjustments in November 2019 and the emergence of COVID-19 in March 2020, on media efficiency and sales?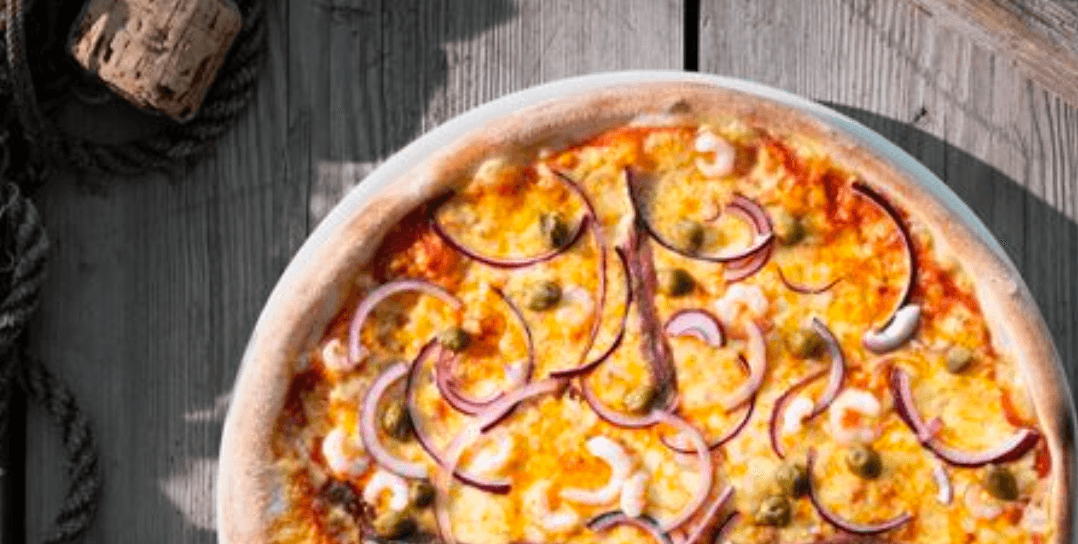 Solution Outputs
In Year 6, data-driven media adjustments led to an increase in ROI by as much as +83%, resulting in a media uplift of +144% compared to Year 5.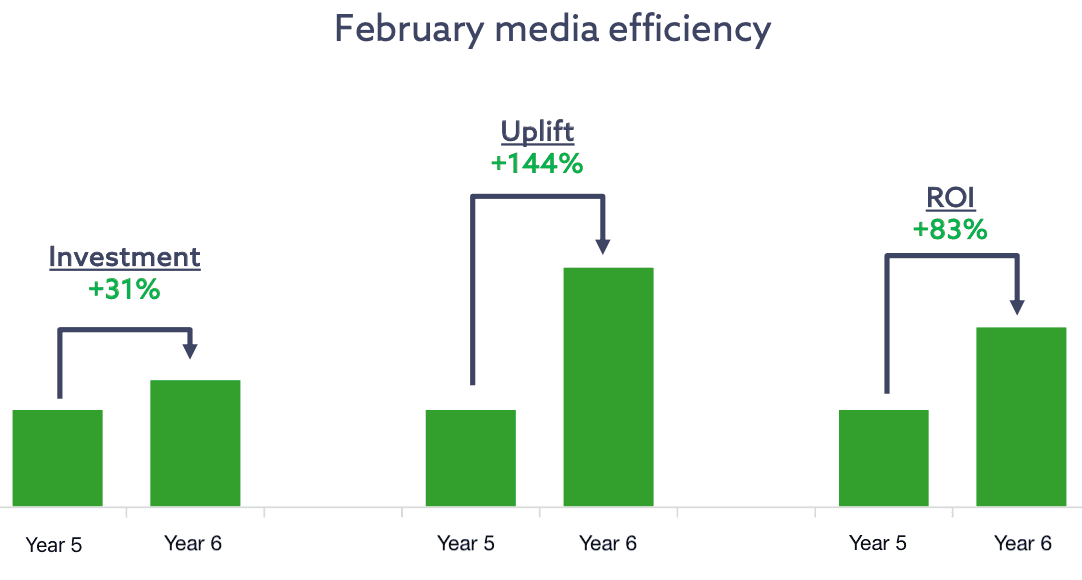 Kotipizza amplified its marketing investments in the most efficient media channels, such as TV partnerships, radio, and out-of-home advertising.
Even though the investment grew by just +31%, there was a surge in ROI by +83%, leading to a substantial +144% media uplift.
Regular updates on media performance enable Kotipizza to consistently assess and enhance its marketing efficacy.

Sellforte determined that brand marketing has a growing long-term influence, evident in the base sales growth with a CAGR of +27% in Year 4.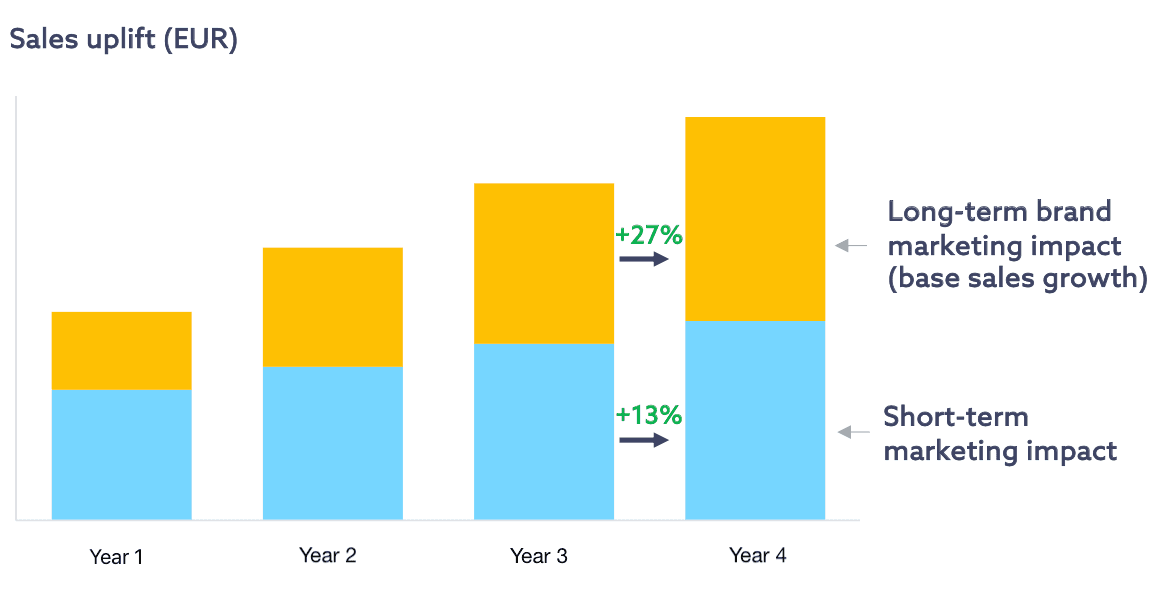 The majority of Kotipizza's media investment is directed towards brand marketing.
Sellforte determined that brand marketing contributes to a long-term, cumulative effect on base sales growth.
The long-term impact of brand marketing rose by +27% in Year 4, whereas the short-term impact grew by 13%.
Client Testimonials