Case Study
Customer Success Stories - Finlayson: How the iconic textile company discovered new growth opportunities with Sellforte's Marketing Effectiveness Platform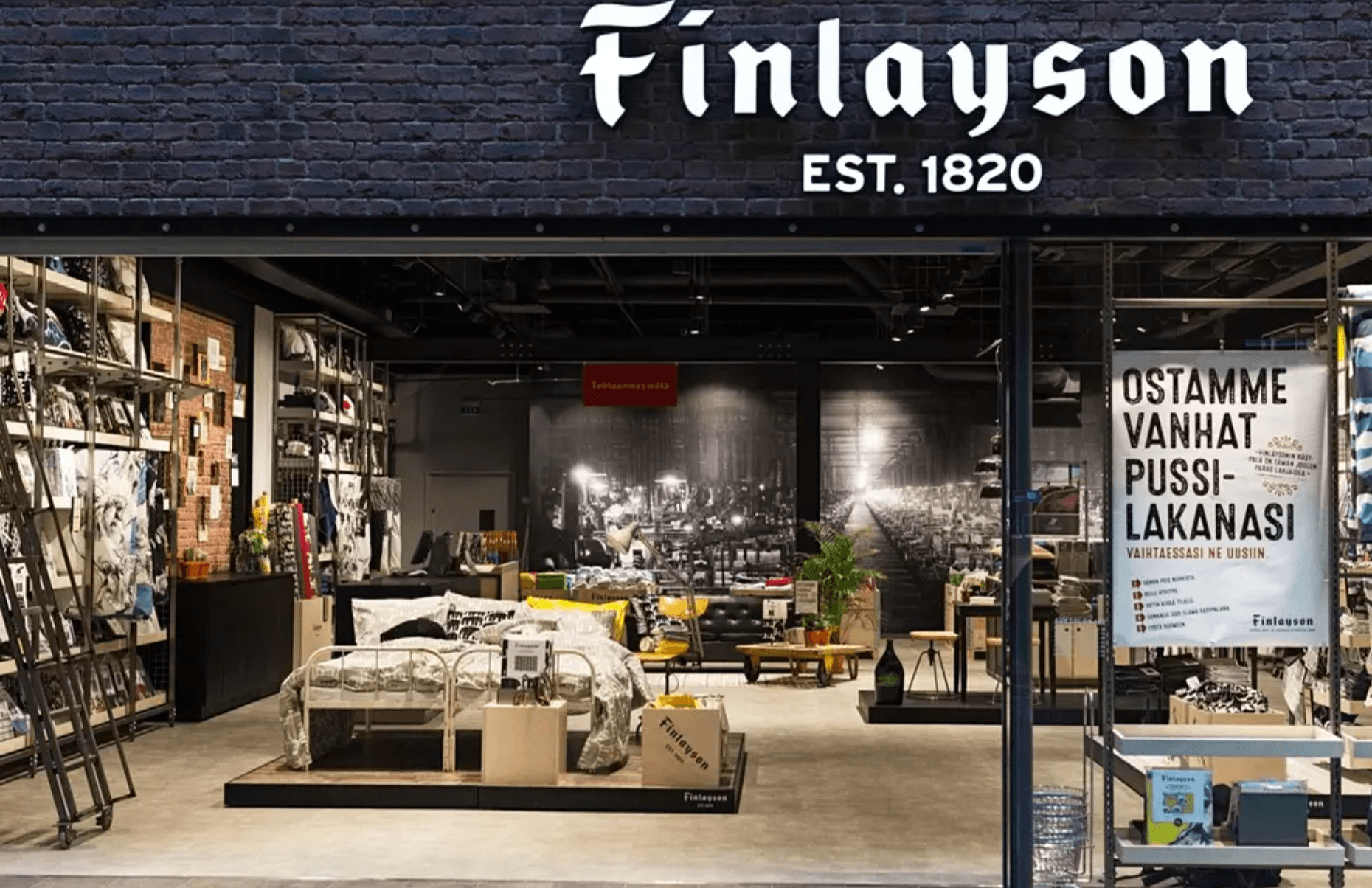 Highlights
With the help of Sellforte, Finlayson gains a deeper understanding of how overall sales are divided among base sales, discount-driven sales, and media-driven sales. Additionally, they can now track the evolution of these sales categories over time.
Thanks to continuous updates, Finlayson can analyze and optimize its media and campaign mix throughout the year.
By analyzing the effectiveness of promotions, Finlayson can concentrate its promotional efforts on product categories that generate the highest sales and margin uplift.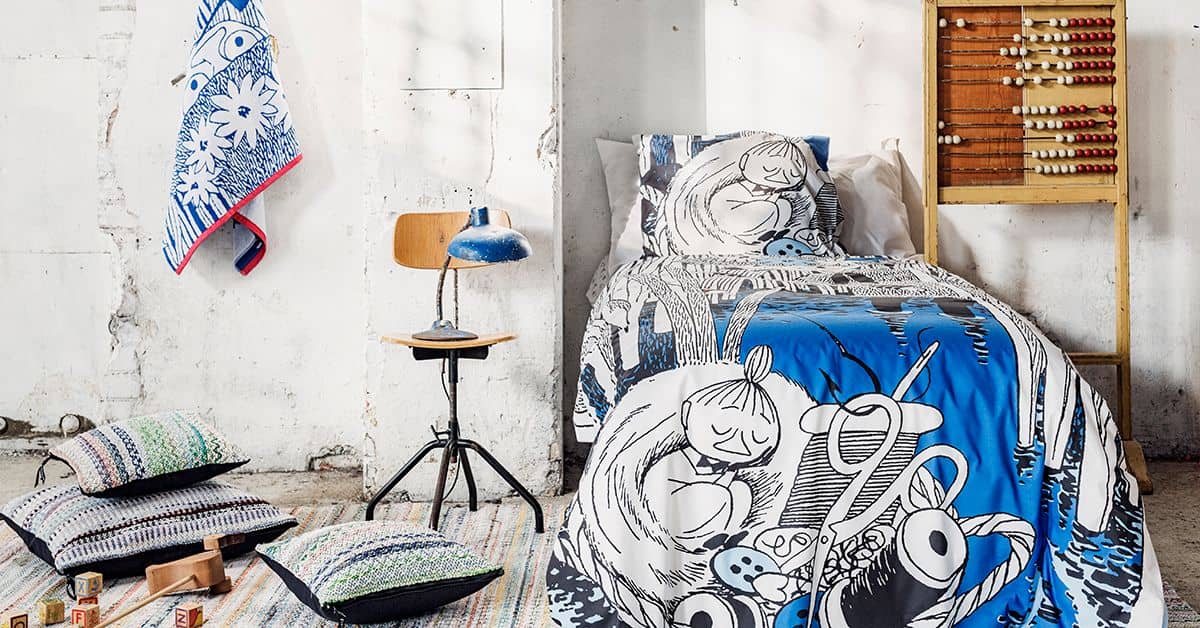 About Finlayson
Finlayson is a Finnish textile manufacturer with a history that spans over 200 years. The company aims to create beautiful products through the design of high-quality items, while maintaining a strong commitment to ethics and ecology.
Finlayson's revenue reached 40.8 million euros in 2020. The company employed 155 individuals in the same year. Finlayson has made significant investments in sustainability and has been recognized as the most sustainable company in its industry according to the Sustainable Brand Index surveys.
Why was Finlayson interested in MMM?
Finlayson wanted to ensure the efficient performance of its marketing activities. To achieve this, the company decided to integrate Sellforte's solution into its marketing planning process.

Finlayson leverages both online and offline media channels in its marketing. The company aims to determine the effectiveness of each channel and optimize the media mix for various campaign types.Continuous review of promotion effectiveness is a key area of interest for Finlayson.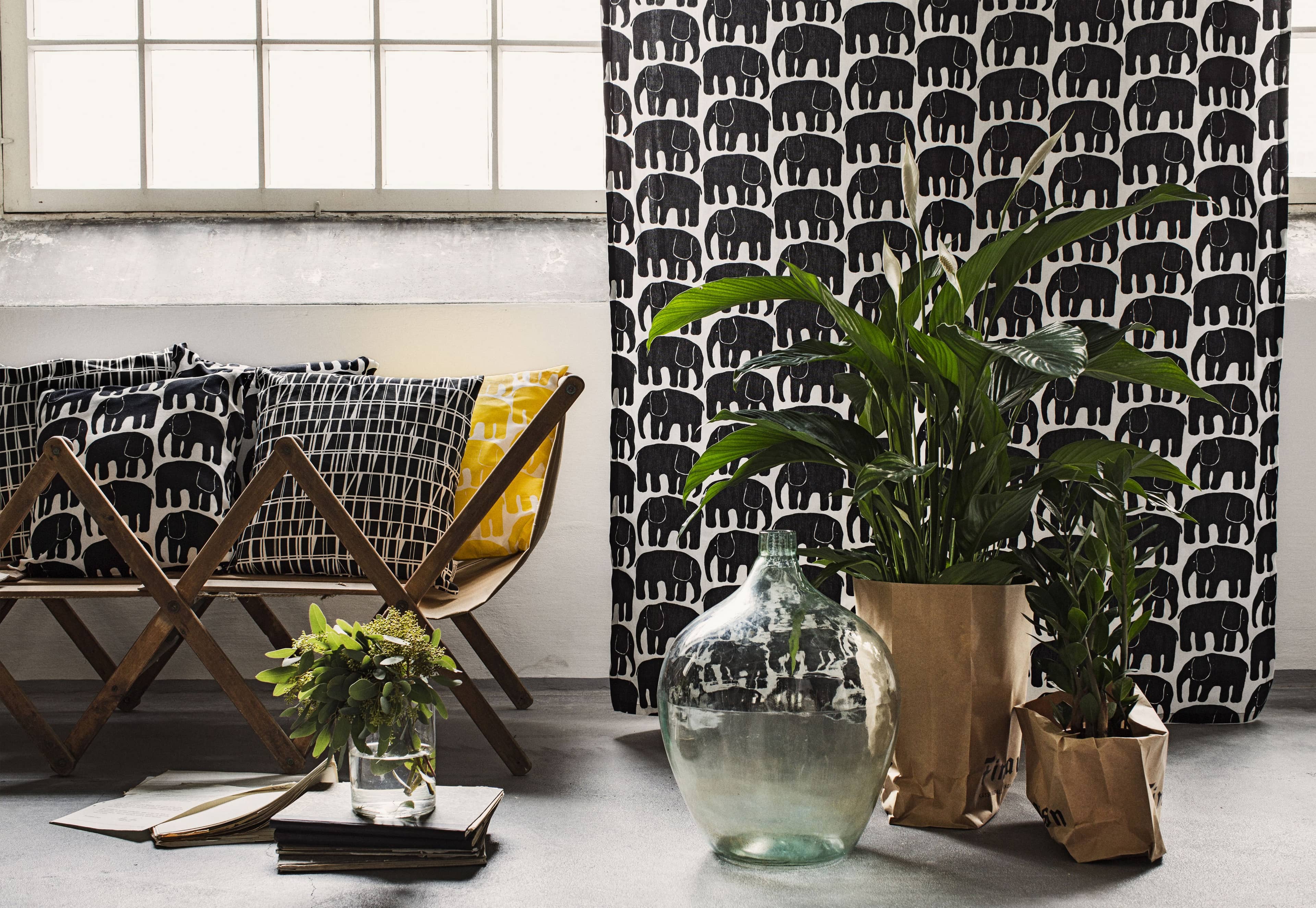 Client Objectives
Finlayson expressed interest in continuously evaluating the return on investment (ROI) of its marketing activities and the effectiveness of promotions. Additionally, the company was keen to review the evolving relationship between base sales, discounts, and media-driven sales over time.

Measuring marketing activities' ROI and promotion effectiveness on an ongoing basis.
Discovering the optimal media mix and improving budget allocation for different activities.
Conducting in-depth analysis of marketing effectiveness by product category, sales channel, and sales area.
Identifying the optimal products for promotions.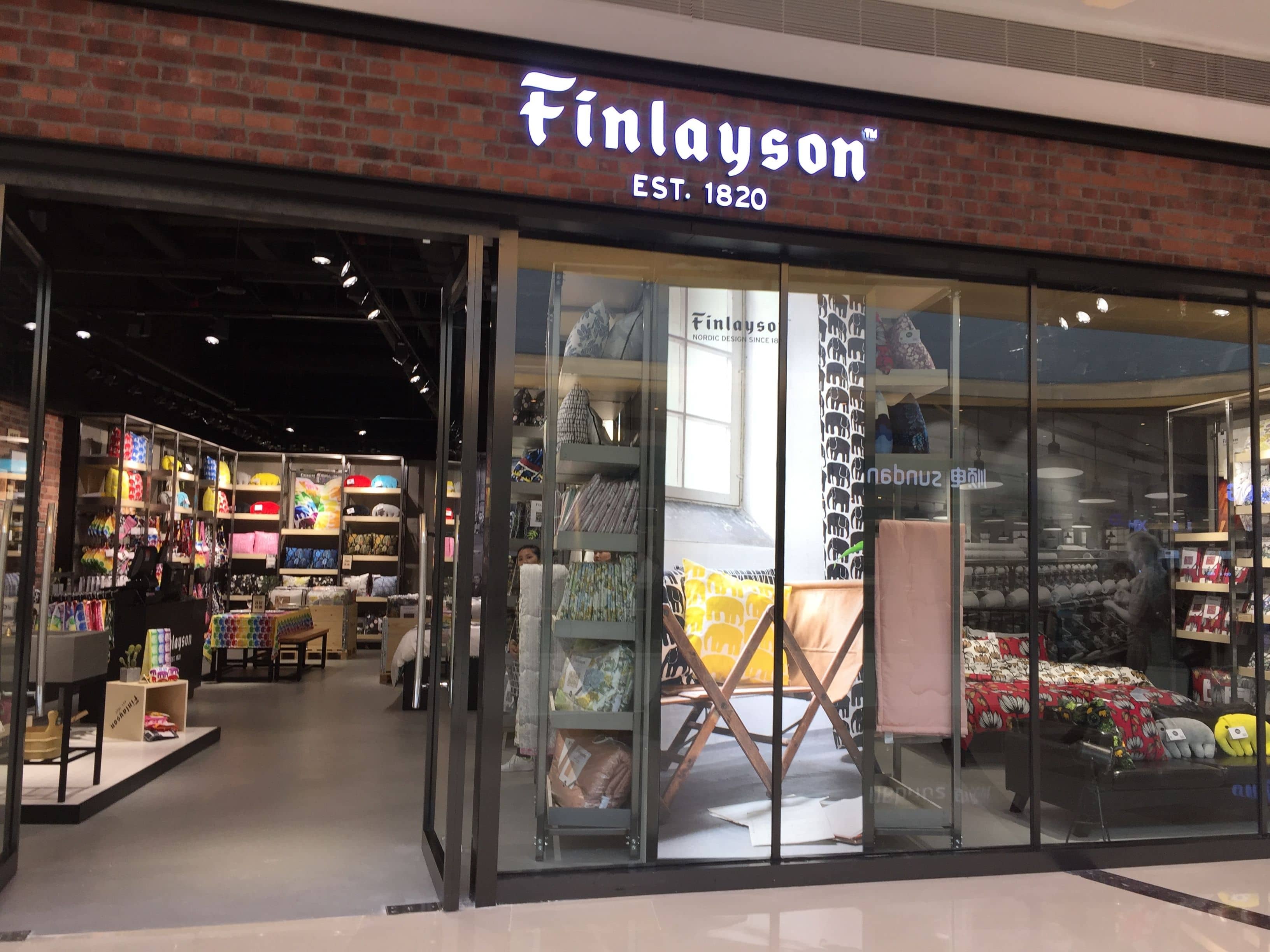 Client Questions
What is the proven impact of marketing activities?
Which media channels are most effective for each campaign type?
How can sales be best supported in different sales channels?
What promotions and items drive the highest incremental sales and margin?
Marketing Effectiveness Output
The Marketing Effectiveness View allows users to grasp the big picture while also providing the ability to drill down for more specific insights.
Users have the ability to compare different campaigns based on timing and media mix.
With historical media-level results and insights, the marketing team can plan and optimize future campaigns on a detailed level.
By analyzing the uplifts in different sales channels and product categories, more specific planning to support online sales, for example, becomes possible.
Promotion Effectiveness Output
The Promotion Waterfall view allows Finlayson to quickly assess how promotions drive incremental sales and margin.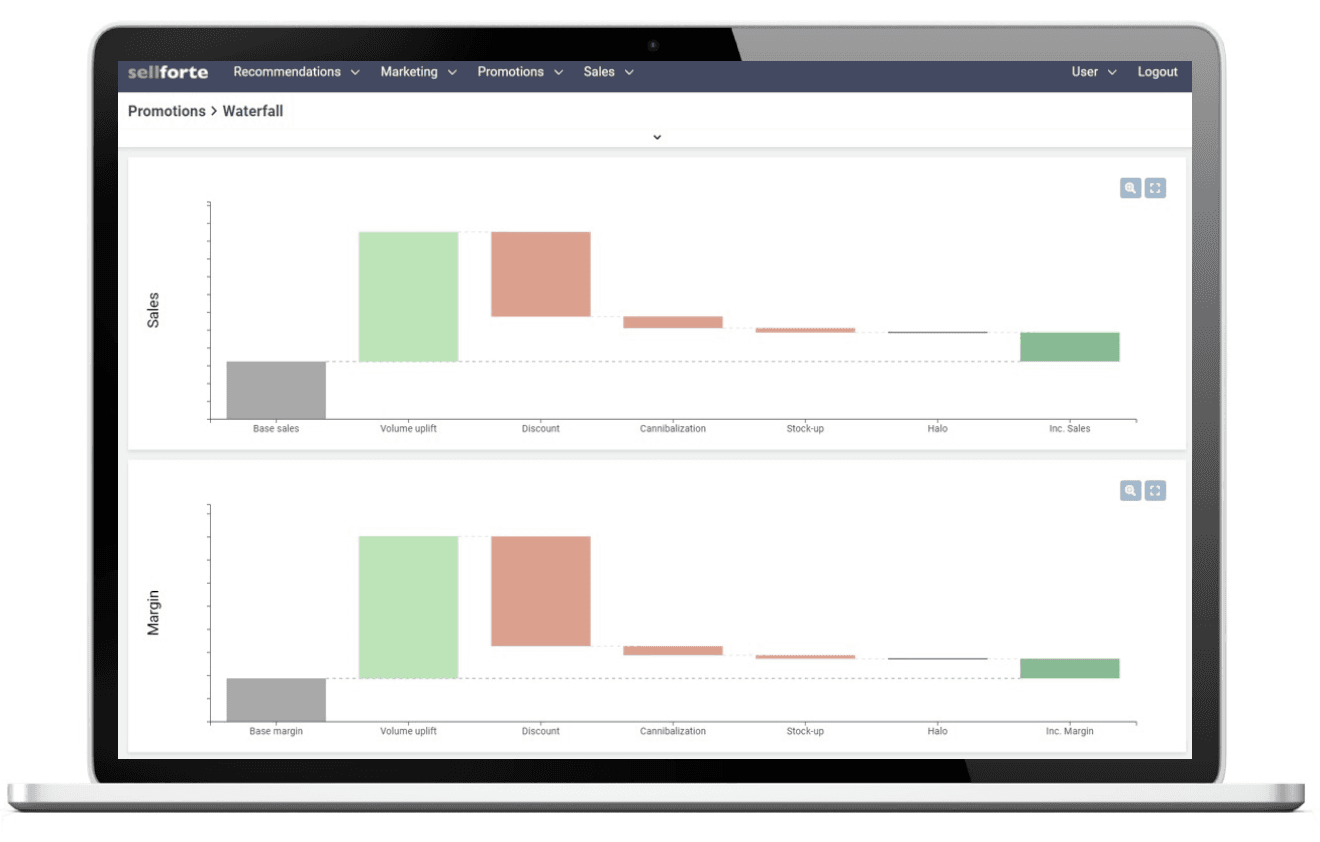 The promotion sales and margin waterfall charts display the uplift resulting from product promotion, the extent to which it cannibalizes sales and margin within the same product category, and the loss of future normal-priced sales due to stock-up.
The transparency provided by Promotion Effectiveness has facilitated accelerated growth at the category level, enabling Finlayson to identify which categories should be included in campaigns.