Case Study
Customer Success Stories - C&A: How one of the biggest fashion retail chains in Europe built competitive advantage by integrating Sellforte's solution to its campaign & marketing planning process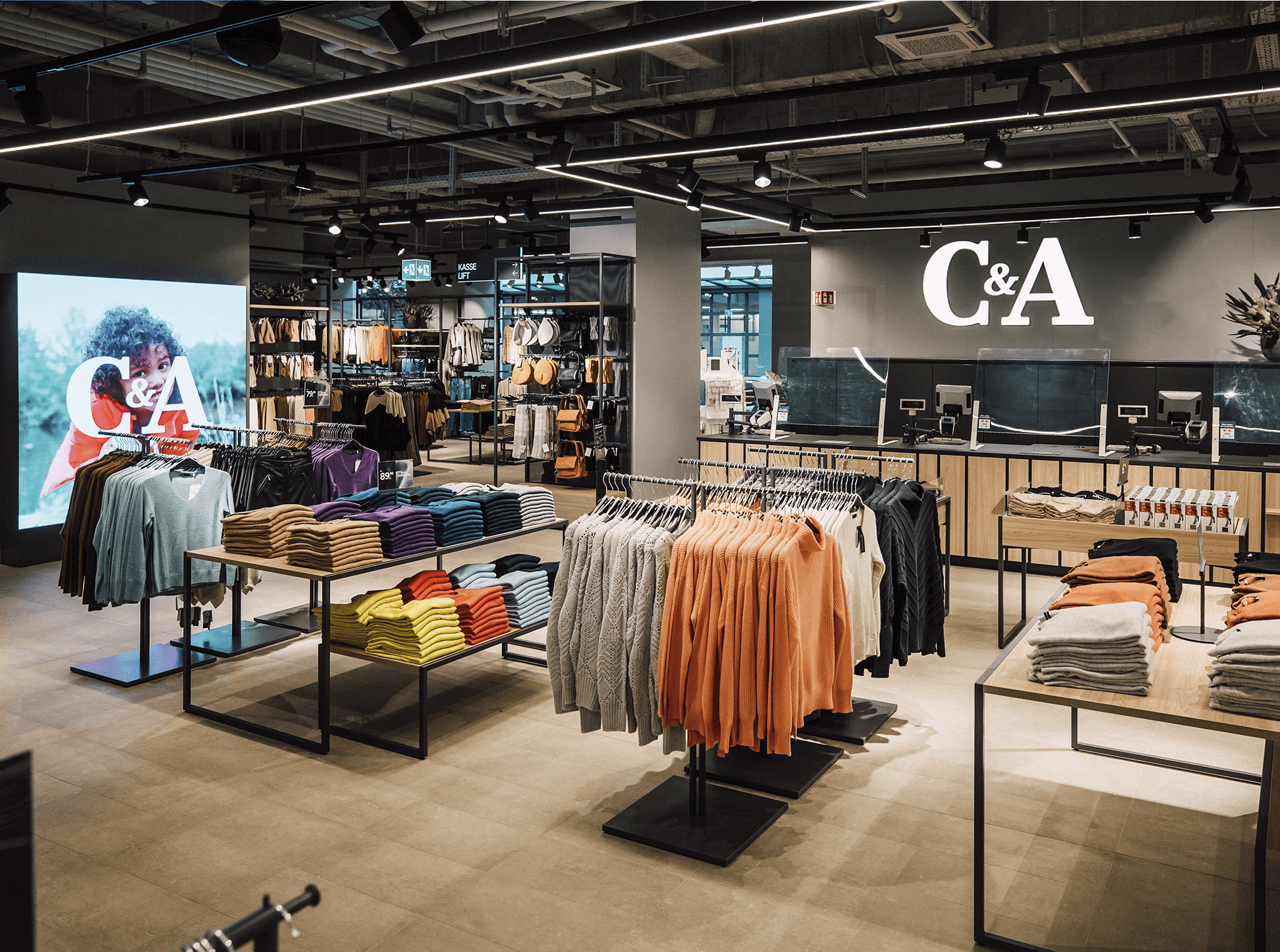 Highlights
C&A implemented Sellforte's marketing and promotion effectiveness solutions to inhouse continuous insights
The objective of the collaboration was to leverage all campaign-related marketing & business data in future campaigns and budget allocation
Marketing and promotion teams get actionable insights for improving their commercial activities
About C&A
Since its establishment in 1841, C&A has been a trailblazer in the European fashion industry, with a legacy that spans over a century.
With close to 1,400 stores in 18 European countries, the company has cemented its reputation as one of the leading fashion retailers in the region.
C&A's continued efforts towards sustainability, coupled with its affordable yet stylish offerings, have made it a beloved brand among fashion-conscious shoppers who value both quality and affordability.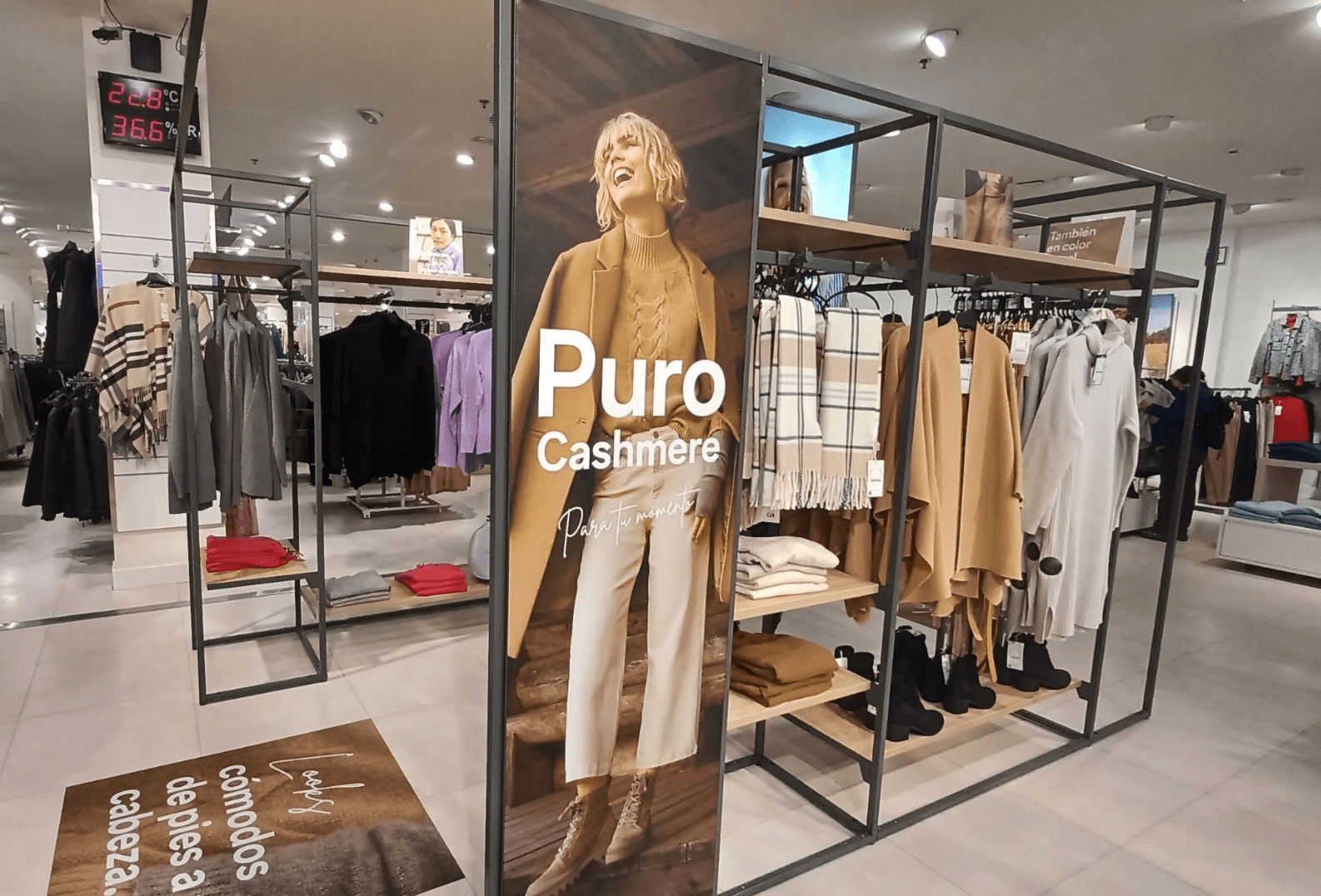 Why was C&A interested in MMM?
C&A has a strong presence in both online and offline channels. Recent years have, however, highlighted the need to constantly review the channel & campaign effectiveness and ROI.
C&A regularly leverages both offline and online media channels in its marketing efforts
The main focus is on building brand value through various campaigns and always-on marketing
Sellforte's analysis includes the promotions that are used in tactical campaigns
Client Objectives
C&A aims to improve the effectiveness of its marketing and promotional activities by continuously measuring their impact. This is achieved by obtaining visibility on the following key factors:
ROI (return on investment) for different marketing activities, and the impact of these activities on sales and traffic
Identification of optimal media investment allocation within each media group and between brand and tactical marketing
Actionable insights into the performance of different promotions by breaking down incremental sales into its various drivers
Analysis and insights on the performance of various aspects of promotions, including product categories and promotion depth
Solution Outputs: Marketing Effectiveness
The marketing effectiveness user interface enables users to understand the big picture and drill down for more specific insights.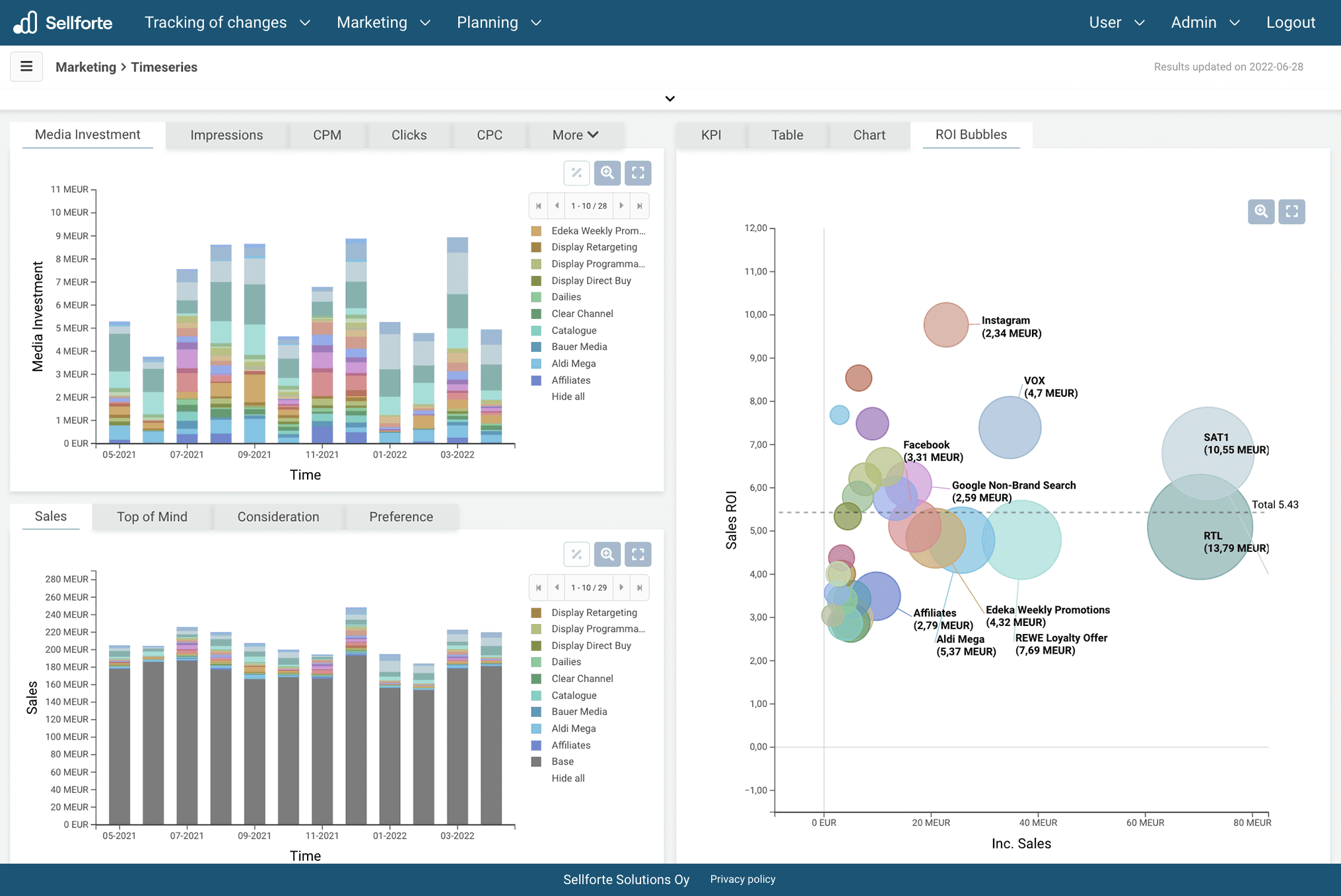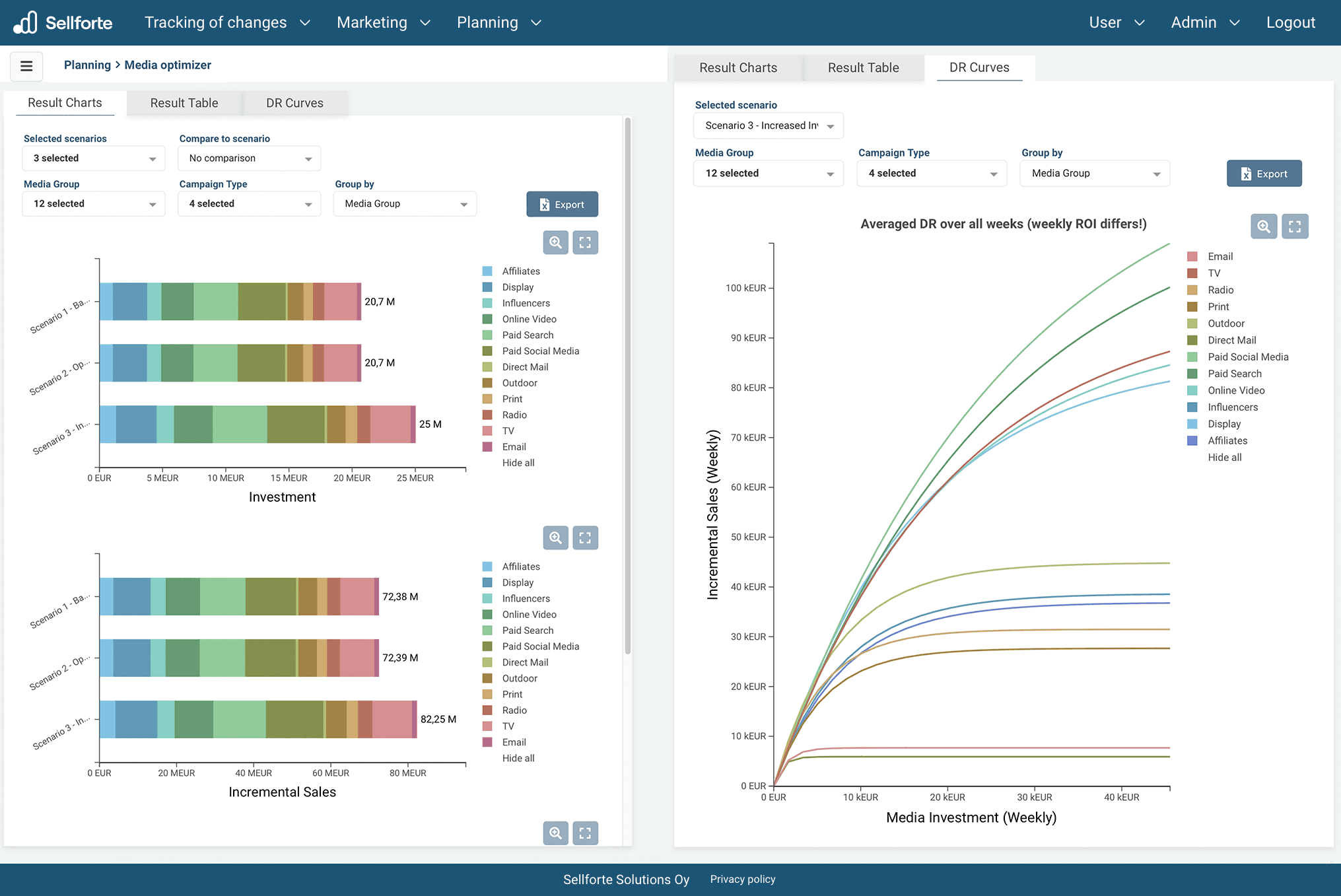 Users are able to group and compare different campaigns against each other based on timing (season), and media-mix.
With multiple group by and filtering options marketing team can plan future campaigns on a very detailed level based on historical media level ROI results
Sales and margin uplifts are split on sales channels and product categories which provide with insights for even more specific planning and optimization
Scenario planning allows team to plan future budget allocations from market, campaign type and media mix perspective.


Solution Outputs: Promotion Effectivenesss
The promotion waterfall view reveals campaigns' incremental sales and margin uplifts, and which factors were behind these result, enabling users to dig deeper.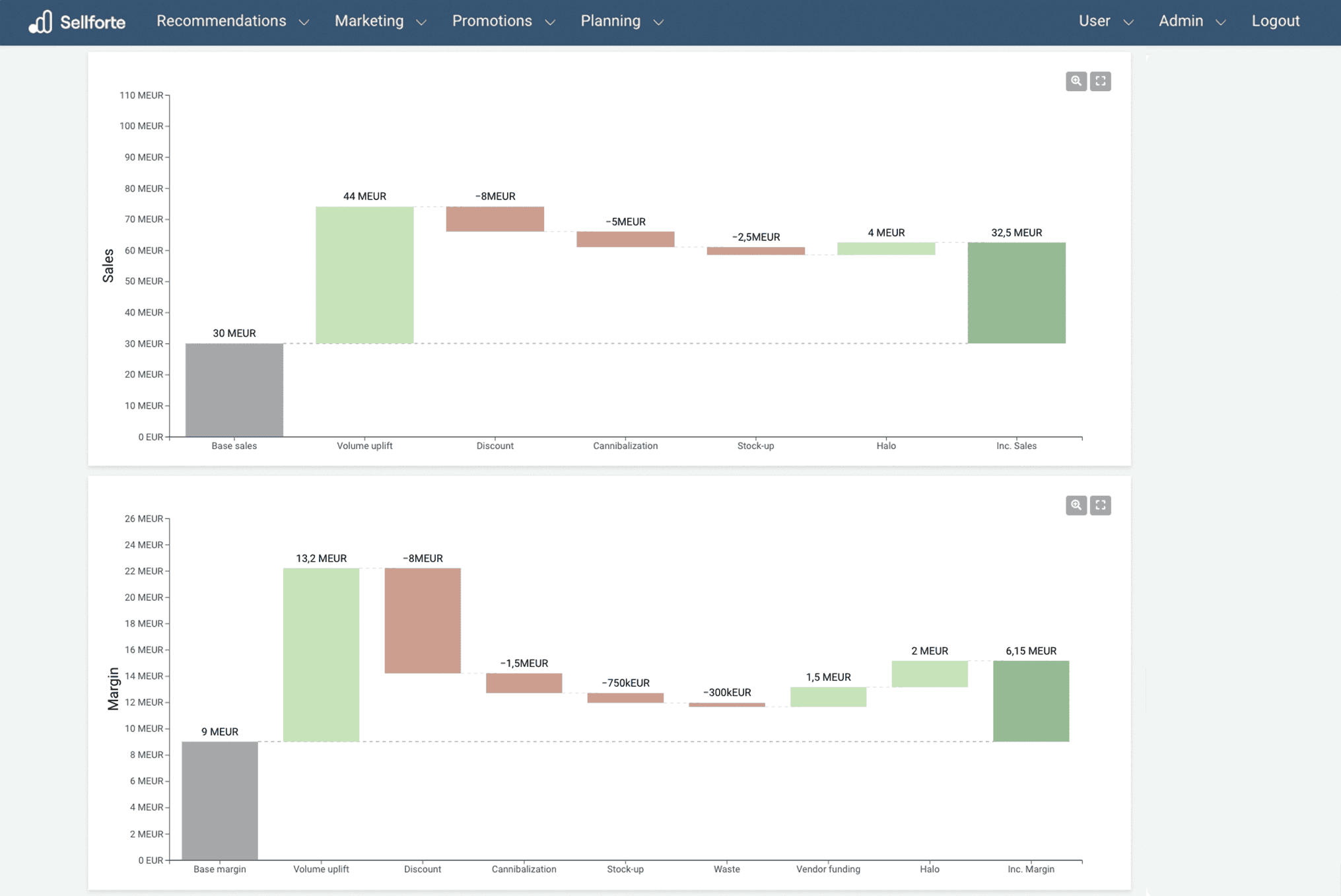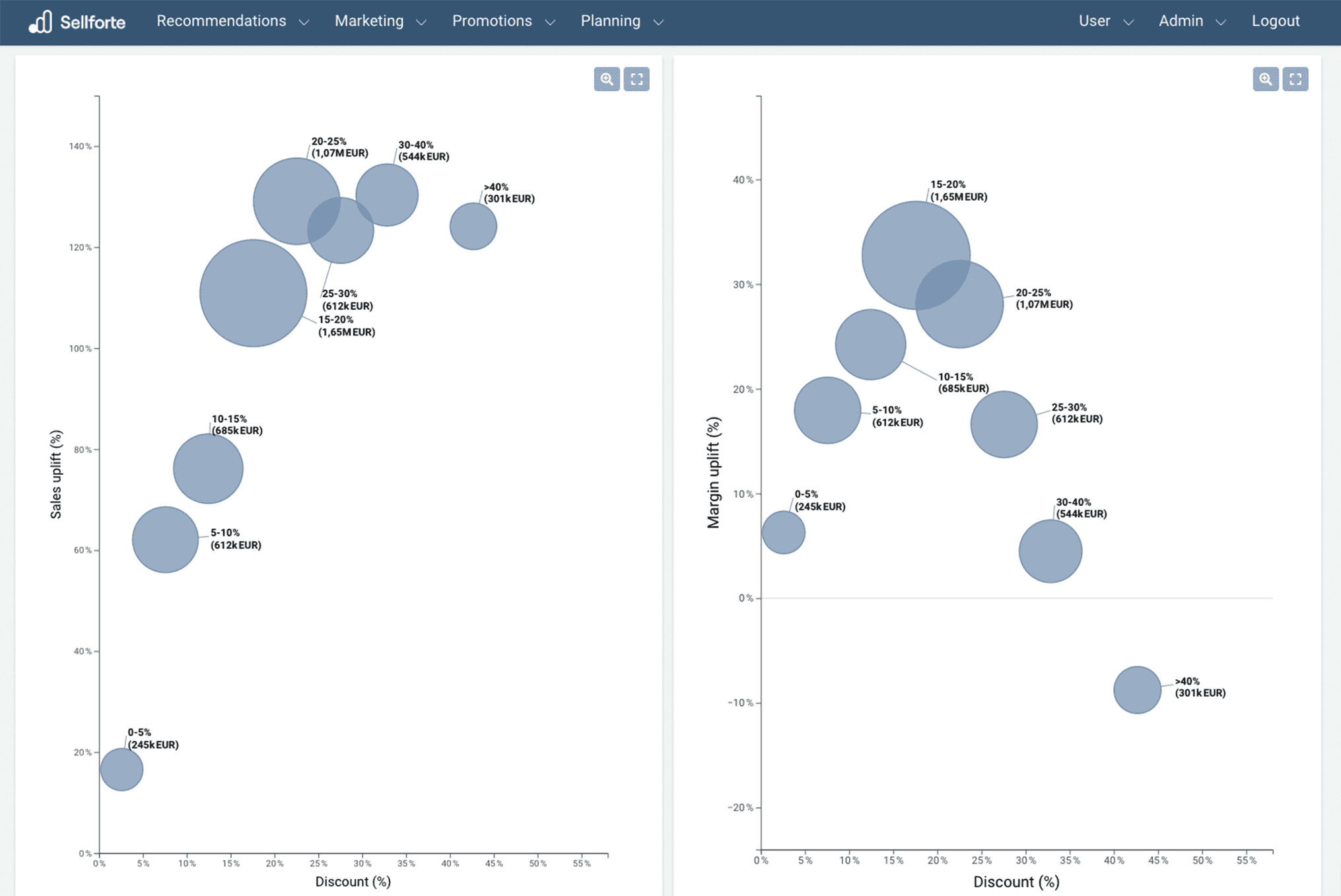 The promotion sales & margin charts show the uplift when a product is promoted in stores and online, how much it cannibalizes sales & margin within same product category as a promotion, and how much of future normal-priced sales is lost due to stock-up.
Incremental sales and margin are calculated with these components.
Discount view lets user to understand which discount levels gives the best sales and margin uplifts