Platform overview
Key functionalities, data sets to include for the modelling and integrations that make the platform work.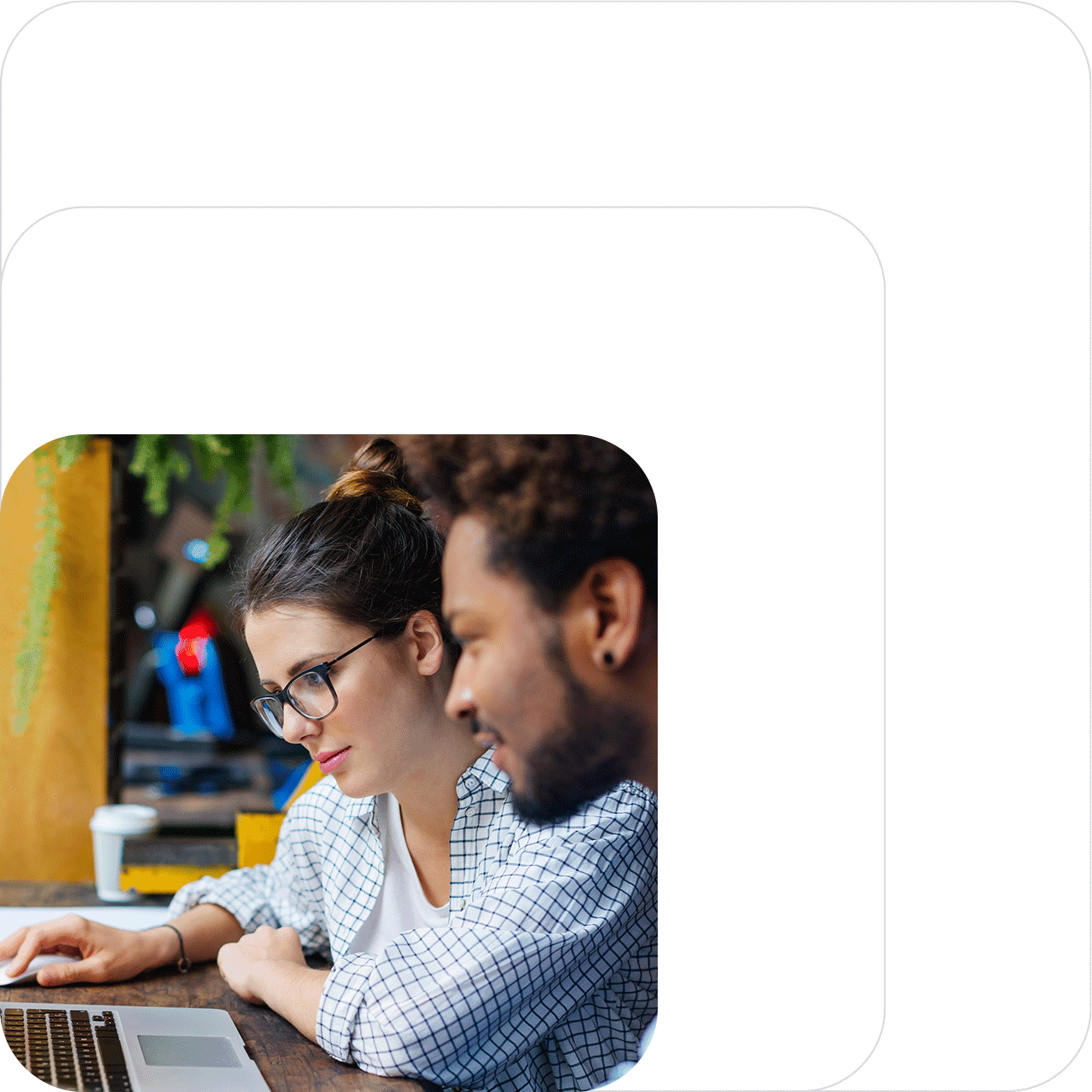 Input data and the value
One source of truth for marketing effectiveness
WIth Sellforte platform you'll be able to bring together all marketing investments from offline to online as well as owned media.
By bringing the data together and modeling it, lets you measure, compare and plan investments based on effectiveness.
Key functionalities
Data imports
- Digital marketing data pulls can be automated via medium-specific APIs or data connectors
- Offline media data and transaction data can be imported easily with Sellforte data platform
- Most popular external data sources like weather, COVID-19, consumer confidence etc are already connected to the platform by Sellforte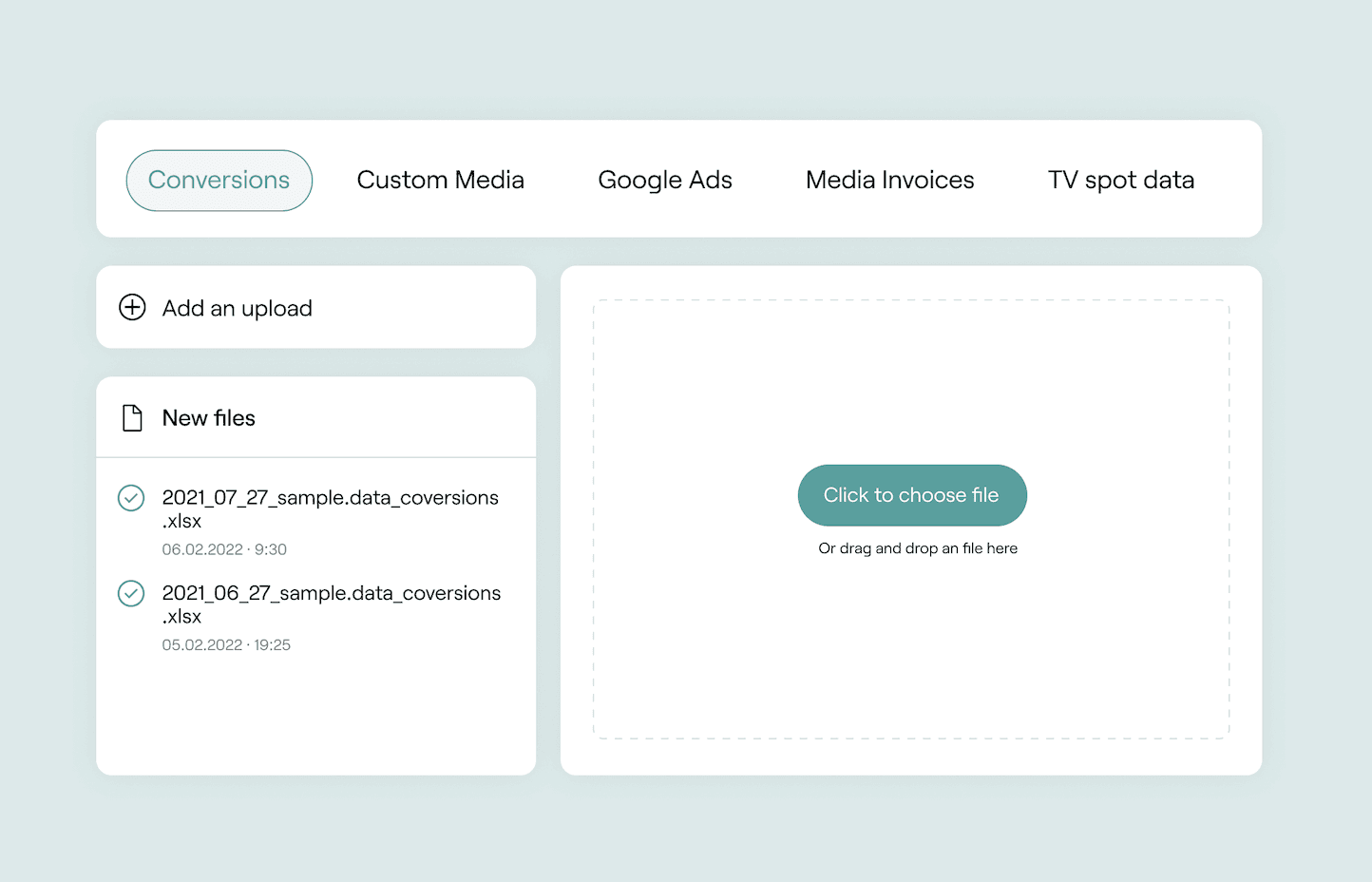 All data visualised
The platform combines and visualizes all of your campaigns, media channels and promotional activities into one dashboard, putting you on the front seat of what's happening in marketing.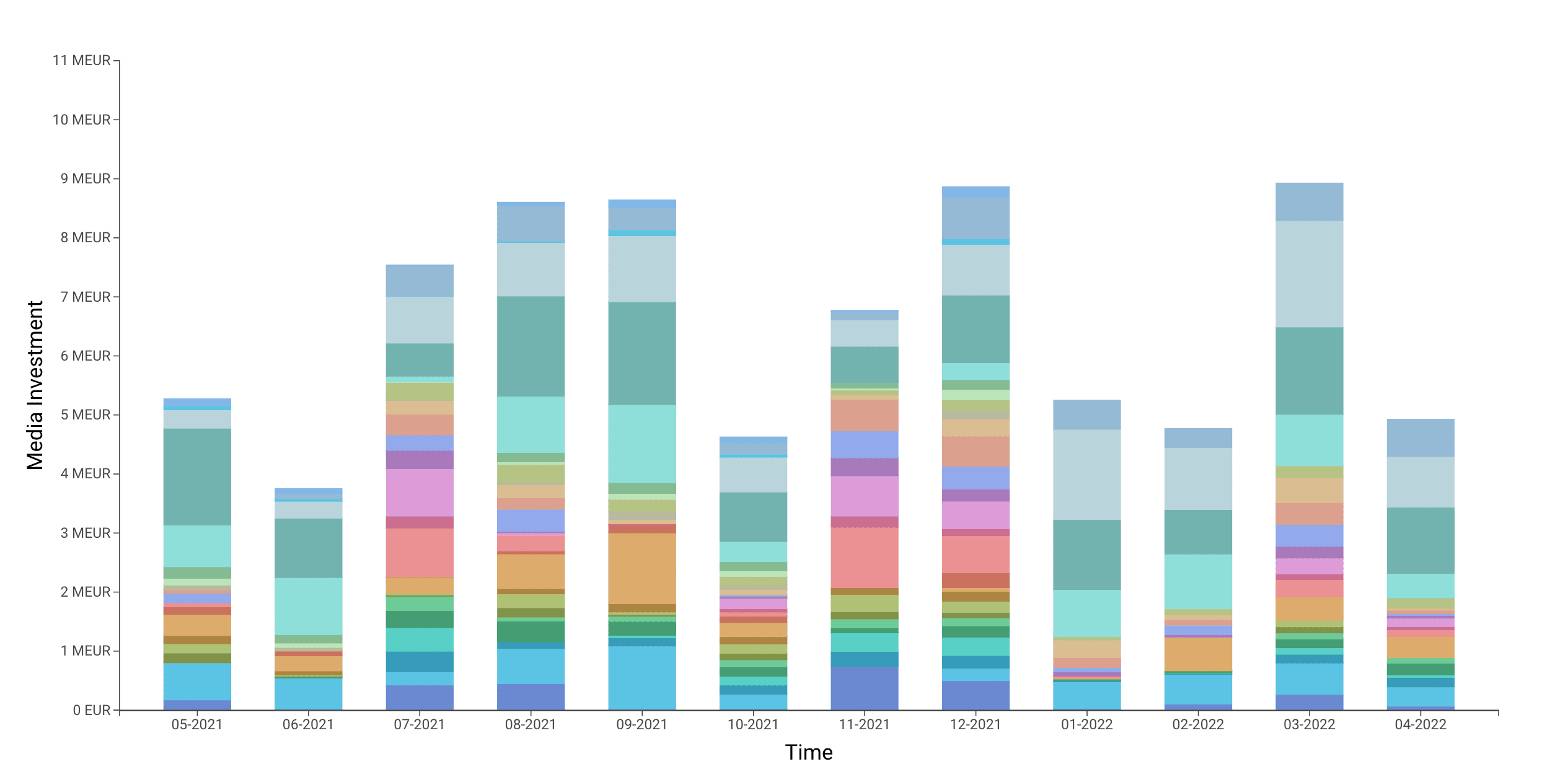 Marketing ROI
Dive deeper into specific areas with the platform's various data filters, visualization tools, and regularly updated results. With a few clicks you can see for example:

- Marketing-driven sales & Marketing ROI for a given time period
- How each campaign drives sales in different customer segments
- How each campaign drives sales in different product groups
- Media channel -specific ROMI for each campaign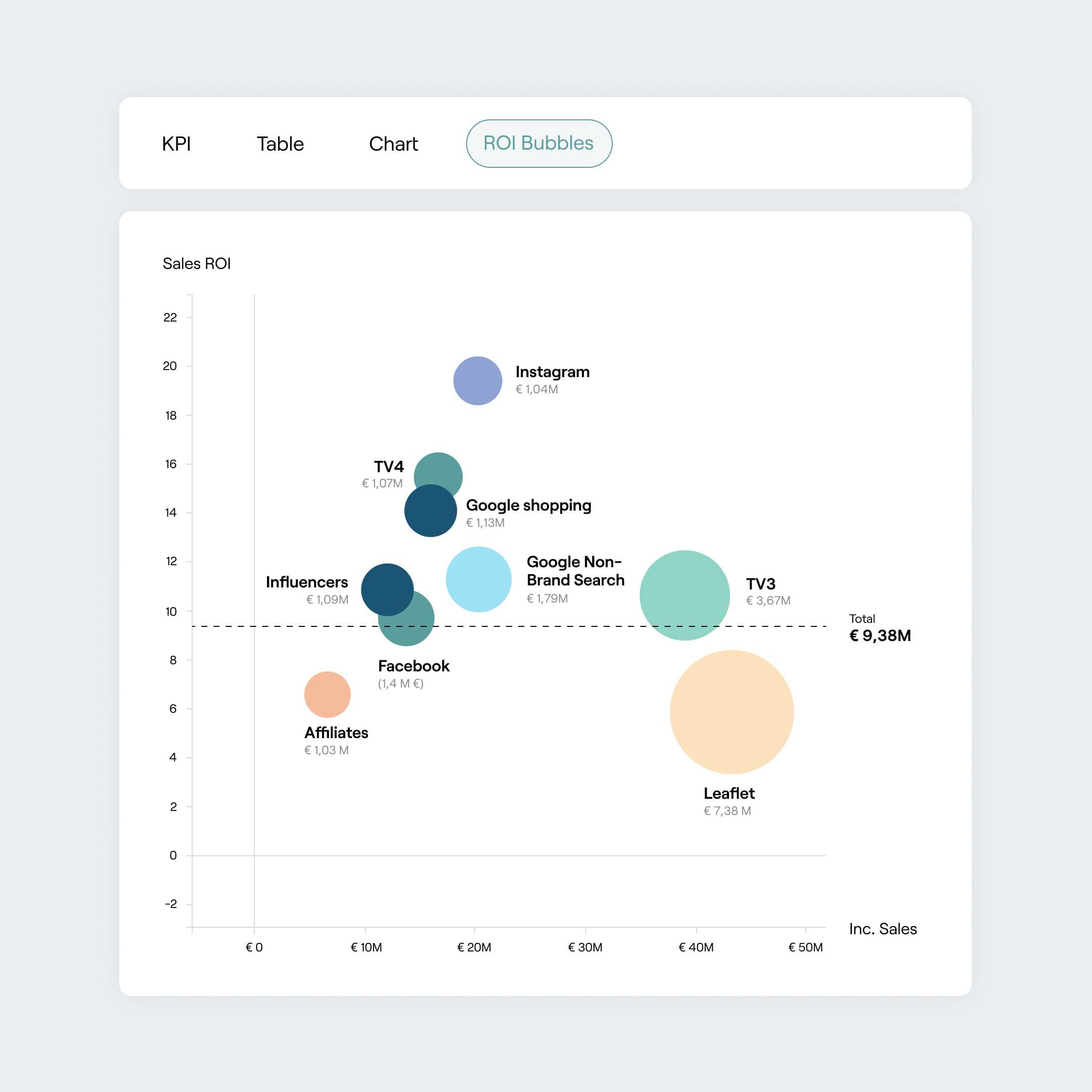 Scenario planning
Whether you are building a new marketing plan for a given budget or for a given sales target, Sellforte's scenario planning tool enables You to simulate how different investment levels, campaign and media plans would generate sales in the future.
Optimize across the whole marketing mix and get more sales for less budget.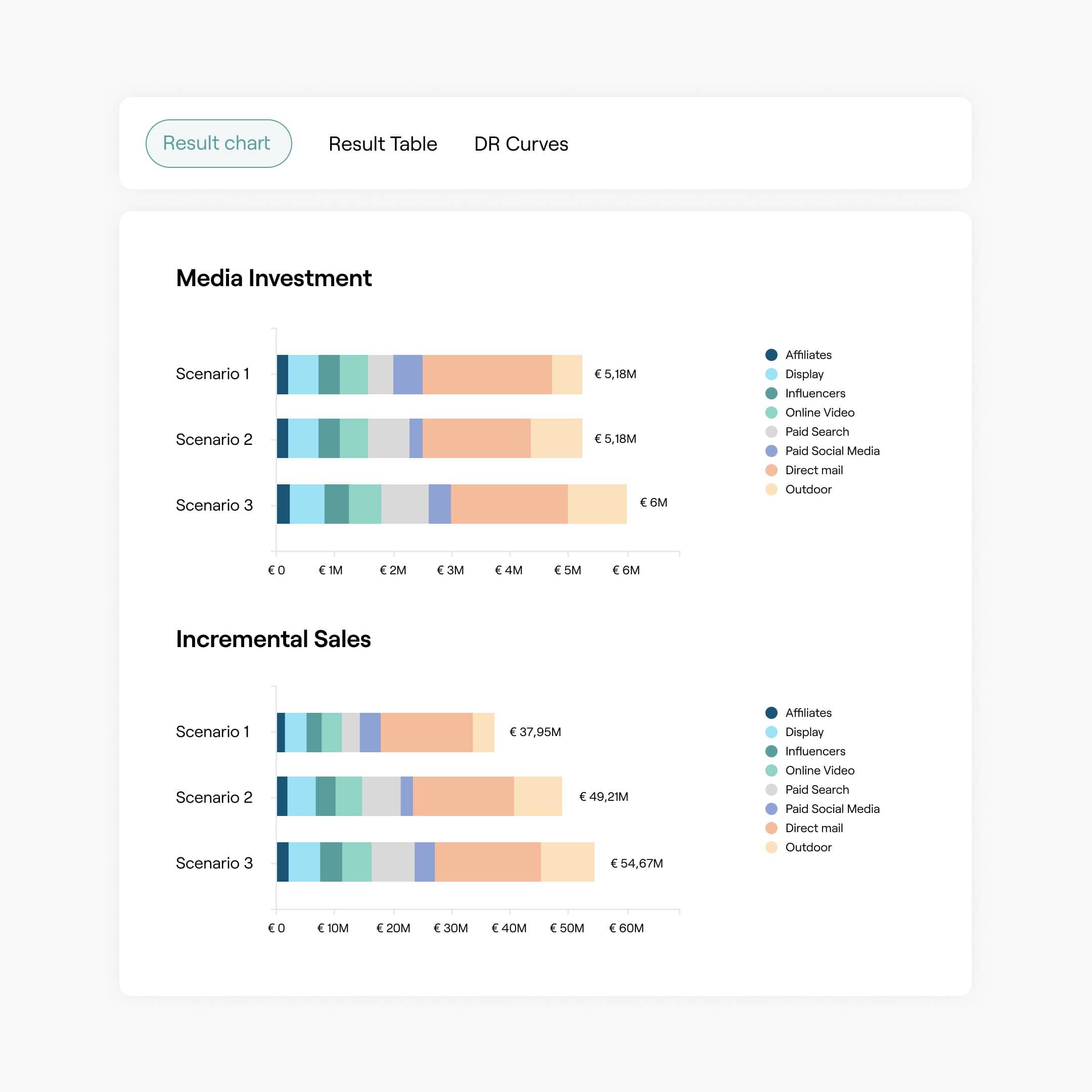 Choose your product
Digital MMM

A privacy-compliant solution to track & optimize Your digital marketing effectiveness

Enterprise MMM

Solution for complex omnichannel modeling purposes with multiple target KPIs
How it works? FAQ
Typically two years of historical data is enough for algorithms to capture the impact of different seasonalities, vacations, campaign types, and mediums.
When there is enough historical data, that is detailed enough, consists of variation, geographical differences, price changes, and different investment allocation in campaigns models find specific uplifts created by these factors.
For three main reasons:
1. First of all, you most likely want to report how you are spending company money and how it's turning into sales and profit
2. Marketing measurement with current tools gives you partial truths in silos, MMM platform gives you a holistic view of your investments all the time
3. You might be spending money on markets, campaign types and mediums that are not optimal to increase your brand awareness or sales in the given topic