Platform overview
Key functionalities of the platform and the value you get from using those.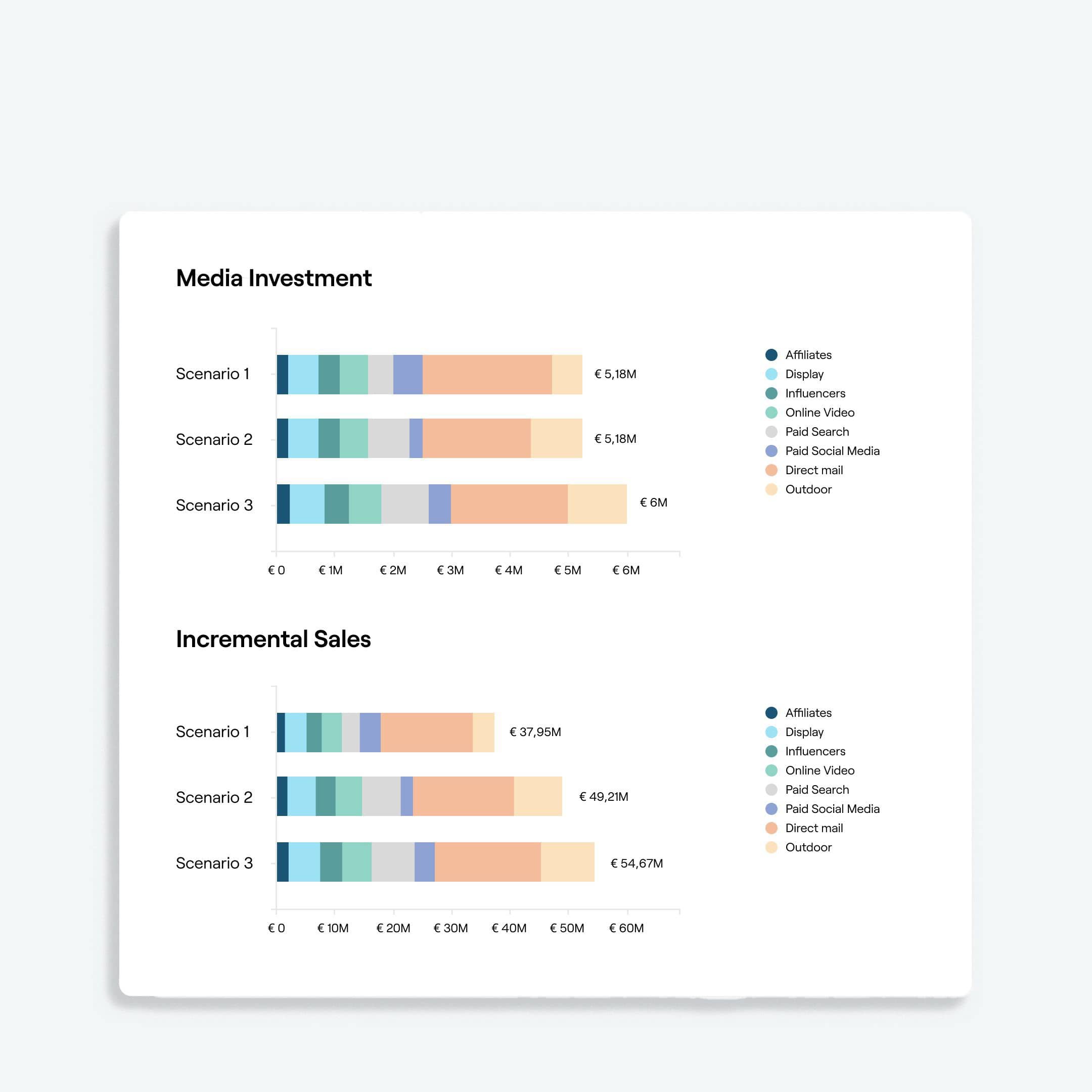 One source of truth to marketing effectiveness
Key functionalities
Connect easily
Whatever mediums you are using, a couple of clicks will deliver your data sets to the platform
Online media via data connectors
Own media via data connectors
Offline media via .csv file drag-and-drop or API
Business data via data connectors or API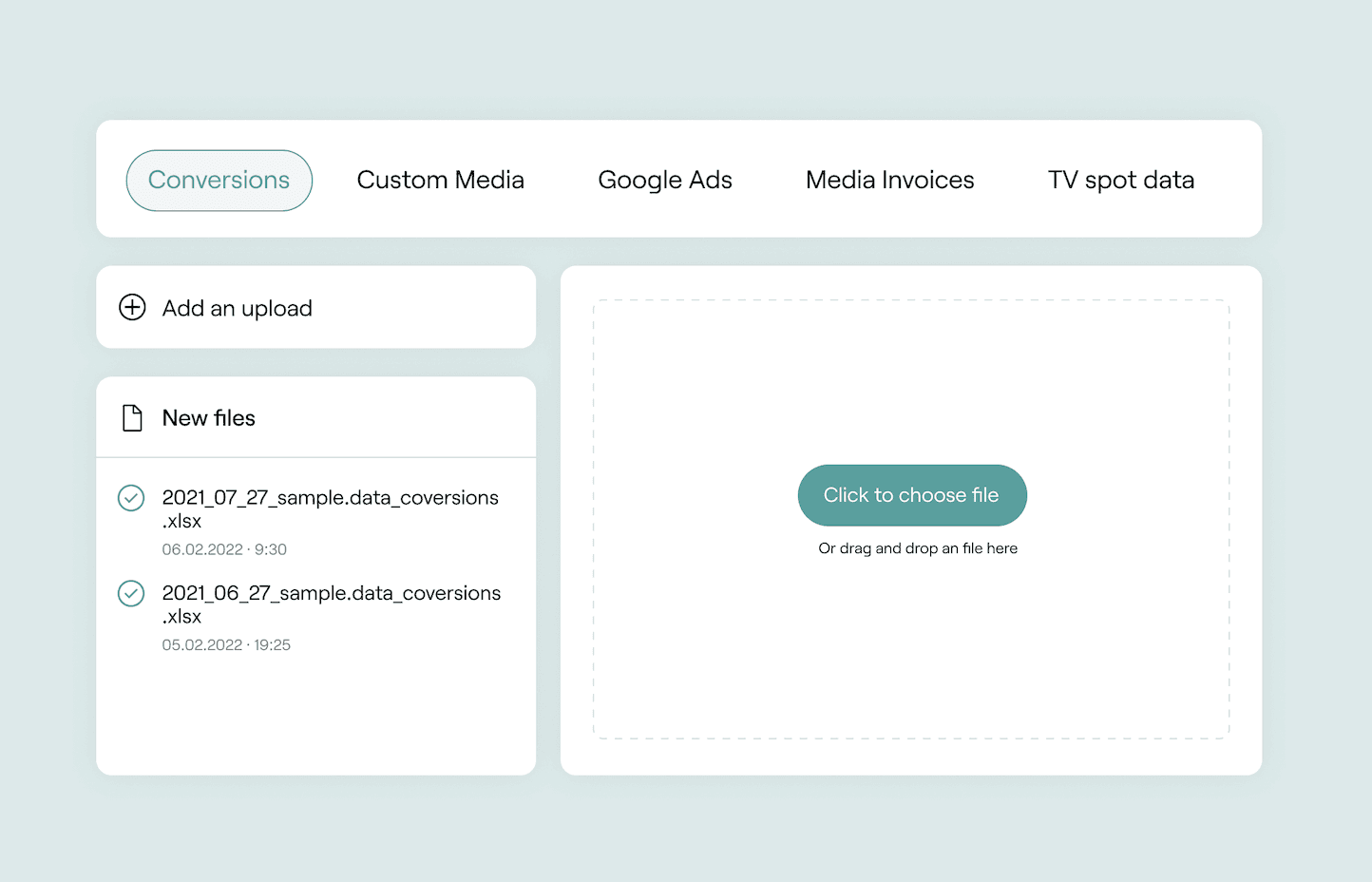 Harmonize everything
Different data sources equal differrent formats. Sellforte platform harmonizes all needed data sets to the same structure without you needing to clean the data before hand.
Customize campaign naming conventions (e.g. brand search)
Segment data by brand or market
Automatic currency conversion
Automatic linking
To be able to compare apples to apples between different measurements Sellforte enables automatic linking between data sources.
Combine media investments to GA/GA4 data
Link gross margin information to GA/GA4 data
Link customer segment to GA/GA4 data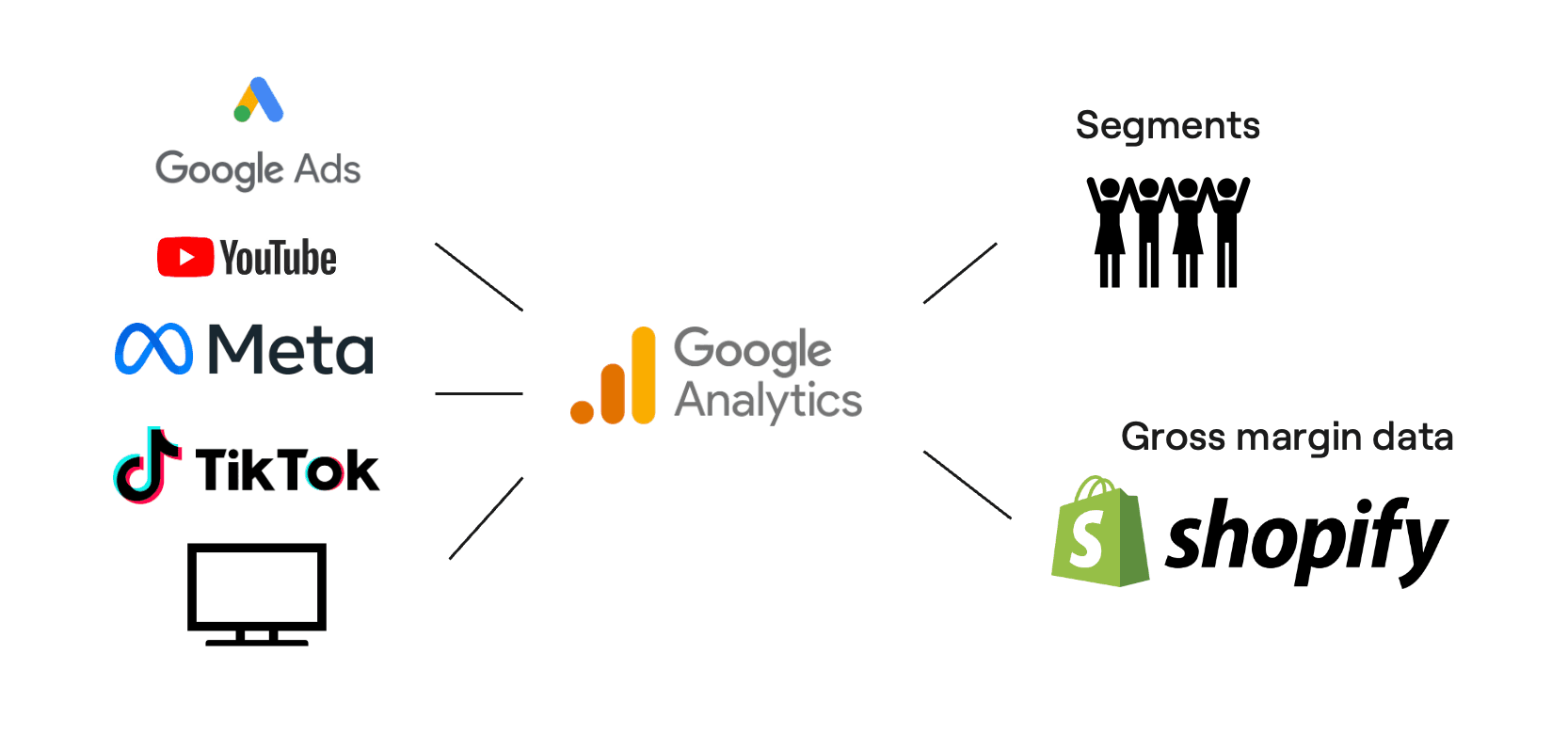 Store securely
Store all your media data in one place, securely.
Import 2 years of historical data when connecting
Automatically store new data as it comes in
GDPR & CCPA compliant
IT-Security audited platform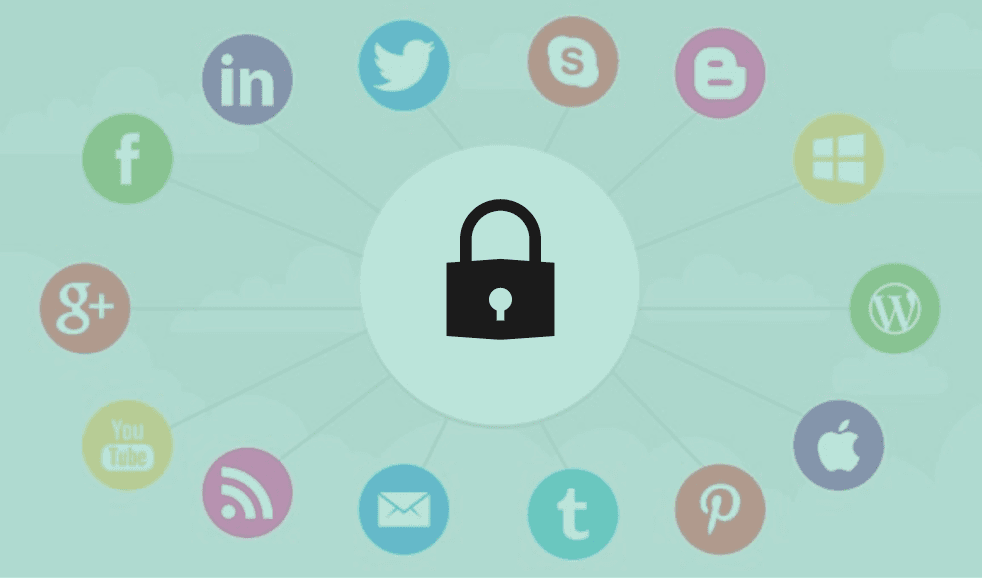 Robust modeling
The robustness of Bayesian inference results from putting together prior beliefs and evidence from the data.
Built by top data scientists, approved by top customers.
Bayesian inference as a methodology
Automatic seasonality and trend components included
Learns from the new results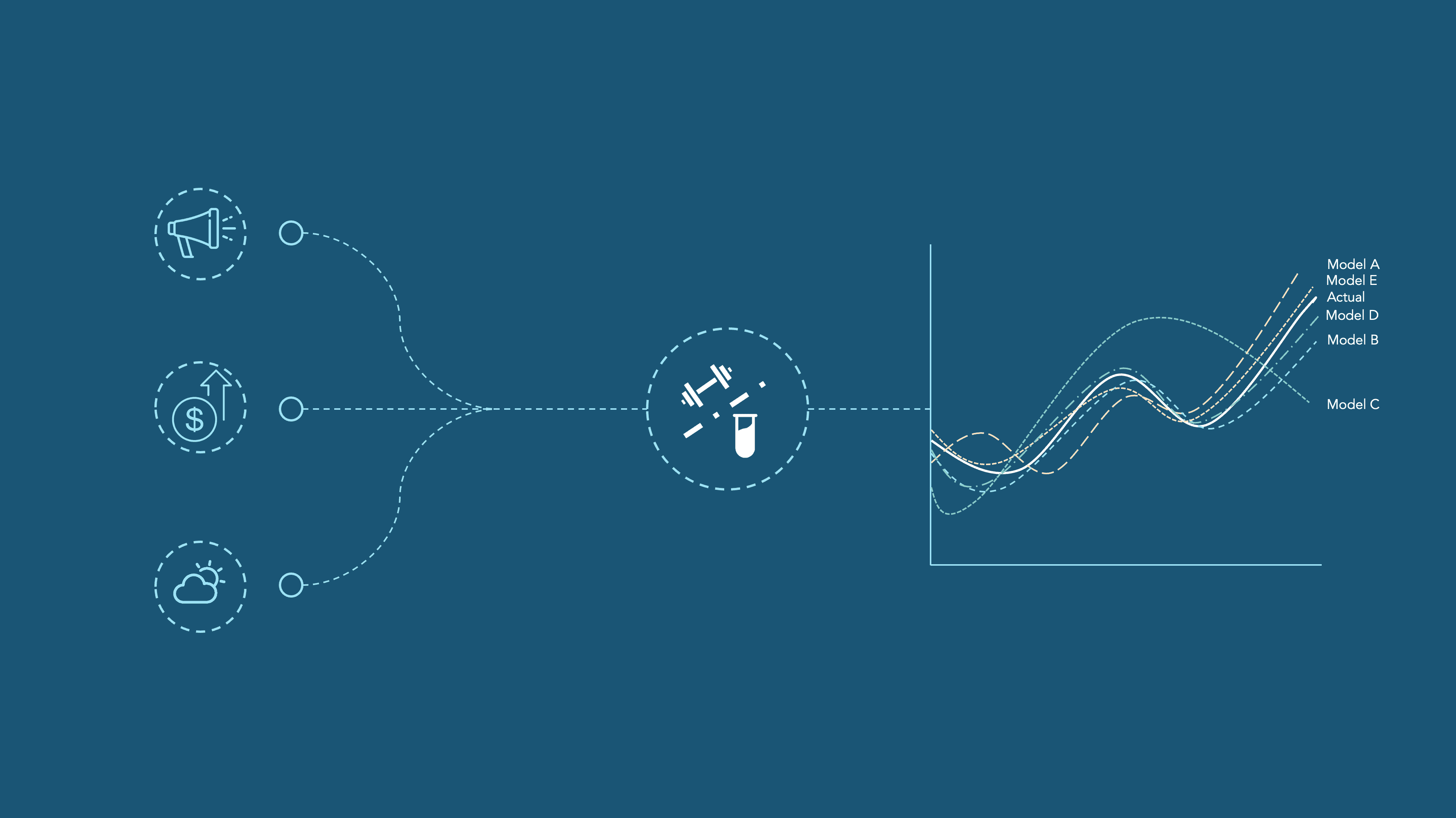 See the results
After the modeling, results are available in dashboards specifically designed to find insights from MMM:
Actual, incremental media-driven sales and ROI
Campaign and campaign objective uplifts and ROIs
Ad platform and ad product-driven incremental sales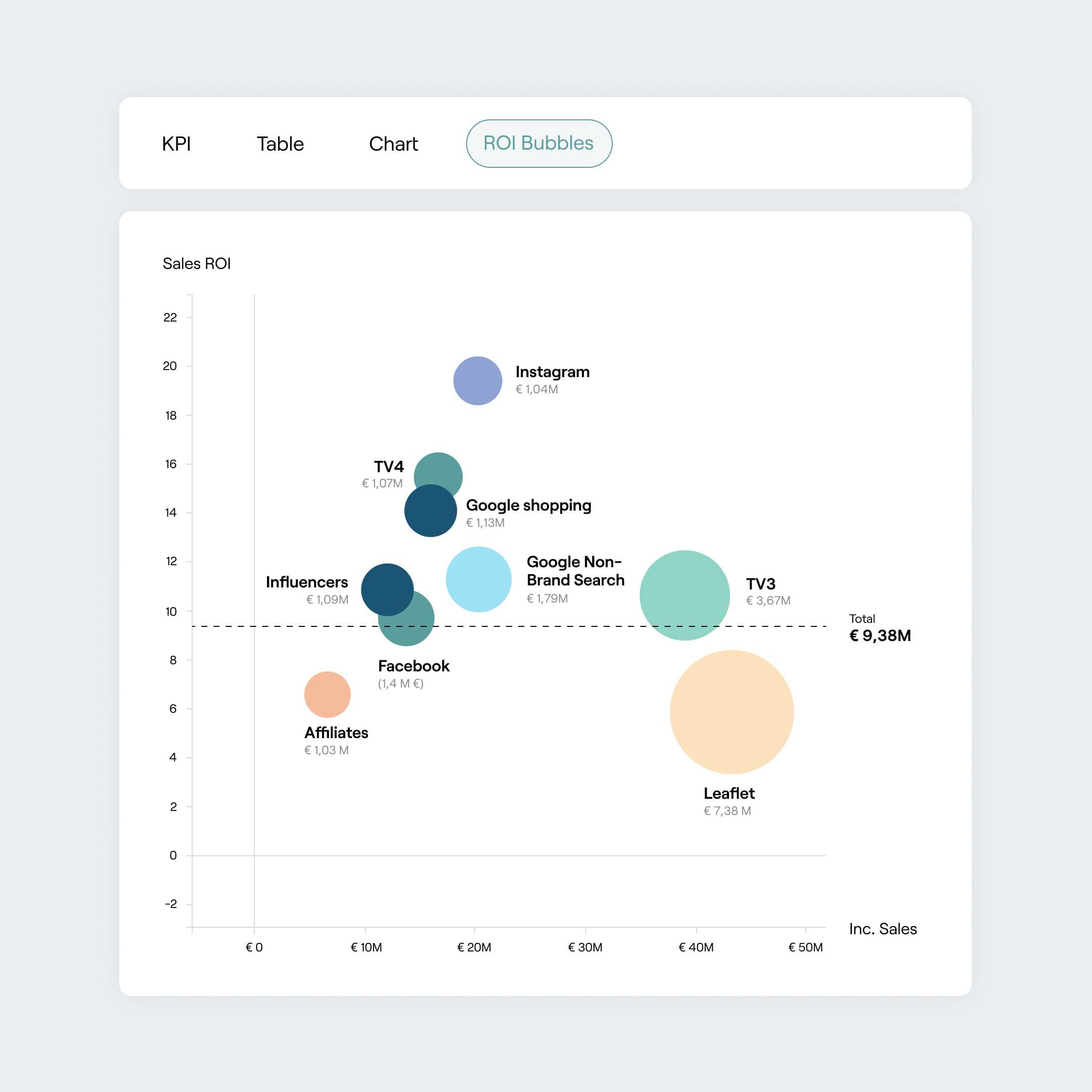 Validate the results
Validation of the results is a must to be able to start adjusting hundreds of thousands, if not millions of investments. Platform enables:
Automatic validation during every data refresh
Validation of the results with MAPE and R2 metrics
Possibility to input lift test results to calibrate the models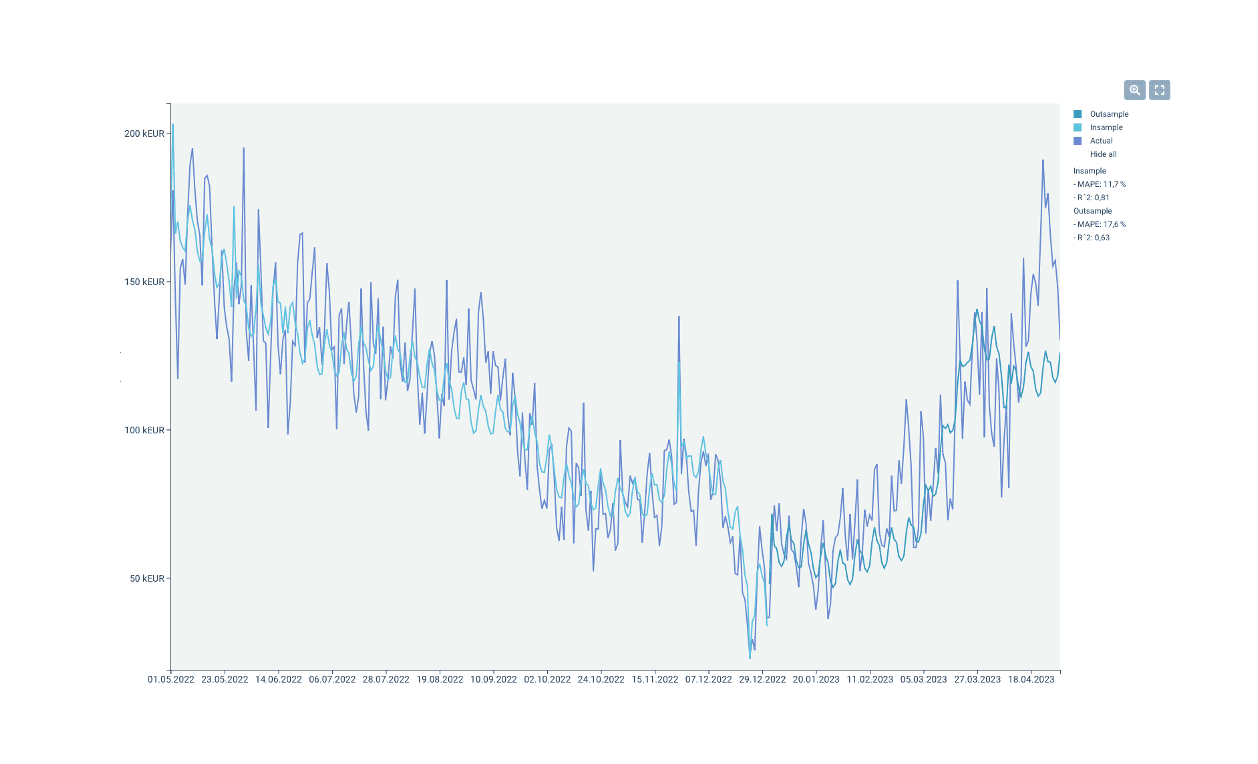 Plan the growth
Measurement without changing something is pointless. Media Optimizer lets you to:
Build scenarios and find optimal media investment level for each season
Optimize spending across Ad platforms (Google, Meta, TikTok, TV etc.)
Optimize within Ad platform products (Google PMax, Shopping, Display etc.)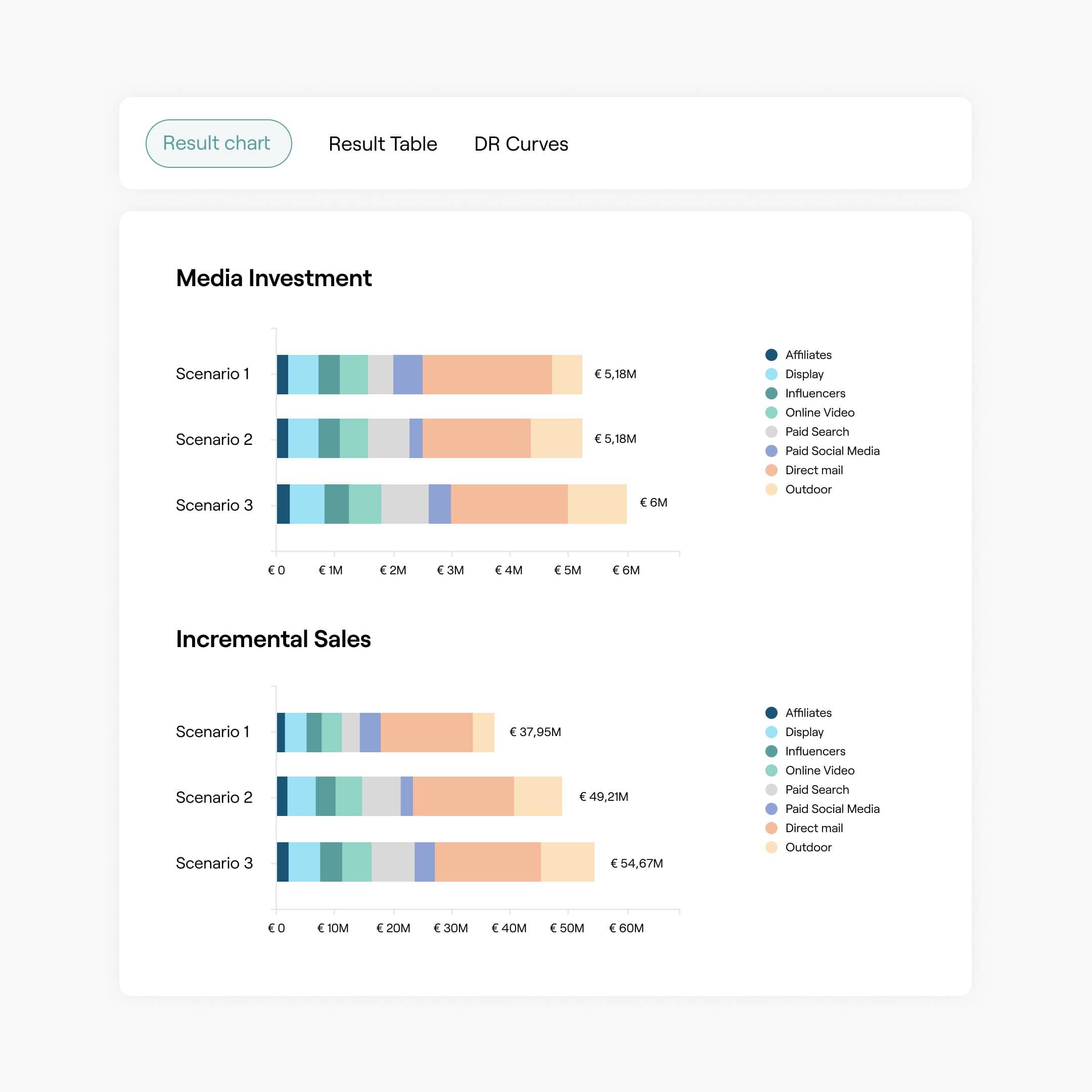 How it works? FAQ
Typically two years of historical data is enough for algorithms to capture the impact of different seasonalities, vacations, campaign types, and mediums.
When there is enough historical data, that is detailed enough, consists of variation, geographical differences, price changes, and different investment allocation in campaigns models find specific uplifts created by these factors.
For three main reasons:
1. First of all, you most likely want to report how you are spending company money and how it's turning into sales and profit
2. Marketing measurement with current tools gives you partial truths in silos, MMM platform gives you a holistic view of your investments all the time
3. You might be spending money on markets, campaign types and mediums that are not optimal to increase your brand awareness or sales in the given topic